The 2024 Buick Encore GX features a significant redesign, as it ushers in the brand's updated design language. Buick tends to be aggressive with their incentives, and that remains the case with their refreshed entry-level model. Here's what the first 2024 Encore GX deals mean for consumers ahead of Memorial Day.
Recent GM dealer incentive bulletins show that the 2024 Encore GX is included in the GM loyalty discount as well as an incentive targeting customers coming from a non-GM lease. Owners of 2018 or newer GM or non-GM vehicles are eligible for a $1,500 allowance, while customers who own or are currently leasing a 2018 or newer Buick or GMC model are eligible to receive a larger $2,250 cash allowance. It's worth noting that these programs are not stackable with each other and are valid until May 31.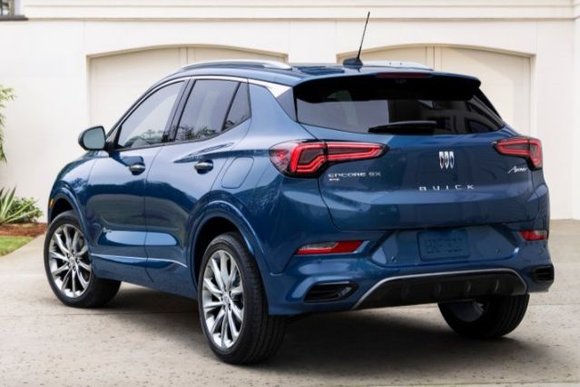 In true Buick fashion, these deals blow competing loyalty offers out of the water. Small luxury SUVs like the BMW X1 tend not to see loyalty discounts at all, and even mainstream small SUVs like the Mazda CX-30 don't offer loyalty programs anywhere near as substantial as the Encore GX.
The 2024 Encore GX currently isn't being offered with any promotional lease or low APR deals, but that isn't surprising given how early we are in its life cycle. The loyalty discounts by themselves make the Encore GX an attractive buy for those looking for a luxurious compact SUV, given its $26,895 starting price.
Performance-minded buyers should probably look elsewhere though, as the Encore GX's comfort-tuned suspension and three-cylinder engines don't exactly lend themselves to engaging driving dynamics. We'll look for Buick to offer more deals on the Encore GX in the future, but it's looking like a solid value in the early goings, especially among returning Buick and GMC owners.