If you're looking for a small SUV and don't want to spend an arm and a leg, opting for an all-new 2024 Chevy Trax could be a smart move. Chevrolet is already offering an 84-month financing deal on this soon-to-be-released vehicle. However, a 7-year loan could make this SUV a lot more expensive than you think.
According to a bulletin sent to Chevy dealers, you can finance an all-new 2024 Chevrolet Trax for an APR of 6.69% for 84 months. This is a competitive rate right now as interest rates are still climbing for many brands. While this could get buyers a low monthly payment on the Trax, the total cost may be quite high.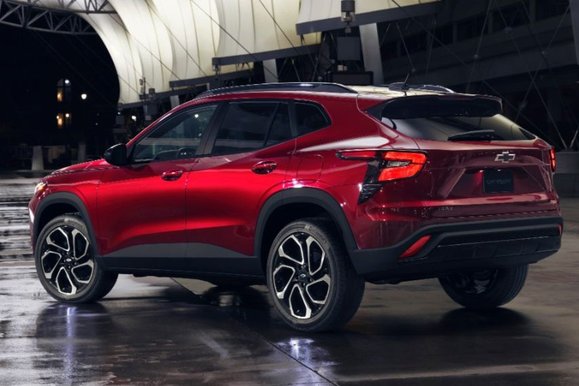 With a starting MSRP of just $21,495 including destination, the totally redesigned 2024 Chevy Trax is on its way this spring and already has two financing deals. The first is a 72-month loan for a 6.19% APR and the second is the aforementioned 84-month loan at 6.69%. There are no rebates yet on the new Trax.
If you were to finance at 6.69% APR for 84 months, we estimate that the Trax LS would cost $321 per month before taxes & fees. The loan would cost roughly $5,483 in interest, bringing your total loan to $26,978. Opting for the 72-month loan option would save you over $1,100 but cost approximately $358 per month.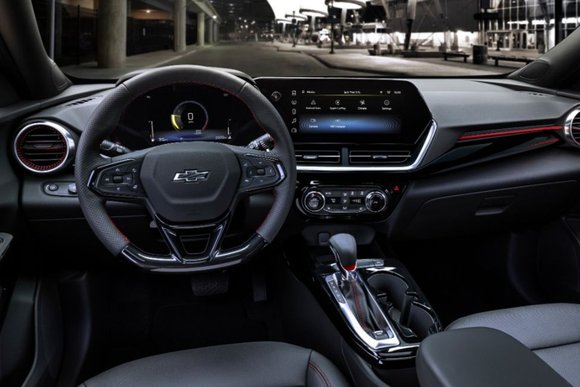 If you can wait, better deals could come along. For example, Chevy's best rates start at 2.99% APR. Based on current offers ahead of Presidents' Day, the larger 2023 Chevy Equinox is actually cheaper to finance at a rate of 2.99% APR for 60 months, or 4.99% for 72.
The 2024 Trax could be worth looking at and offers an early deal, but if you're not desperate, you're likely to see lower rates in the future. Still, Chevy's best deal on the outgoing 2022 Trax is 4.99% for 72 months, so upgrading to the redesigned Trax could be a good idea.