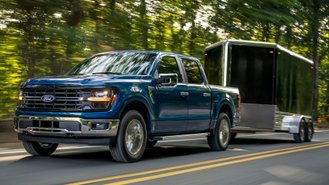 Ford's updated F-150 Hybrid could be a surprisingly good vehicle to lease. According to Ford's latest residual value guide, the 2024 F-150 PowerBoost Hybrid has residual values as high as 77%. In some cases, we think there's a very good chance that F-150 Hybrid leases could be a better deal than the gas models.
At the entry-level, the 2024 Ford F-150 Hybrid XLT 4x4 has a 36-month residual value of 68%. Interestingly, the better-equipped trims each have a residual value of 70%. To help put that into perspective, Ford's residual values for the regular 2024 F-150 SuperCrew pickup are as low as 61% depending on the configuration.
Shorter leases may enable shoppers to take advantage of even higher residual values. For example, the 24-month residual value on most 2024 F-150 PowerBoost Hybrids is 77%. Even though shorter leases aren't for everyone, they can sometimes be a path to surprisingly good deals when a brand's residual values are high.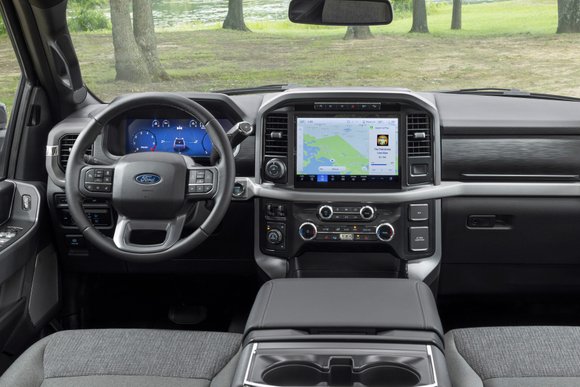 While there are other factors that can affect lease prices, residual values can make a big difference. In general, we tend to find that models with higher residual values are better to lease than others, though other important variables can include the money factor (interest rate) and lease cash (a rebate for leasing).
As we reported earlier today, the 2024 F-150 Hybrid has a built-in discount worth $1,900 that can cut the cost to upgrade by more than half. Ford intentionally brought the hybrid into greater parity with the optional 3.5L V6 to help boost market share. With a higher residual value, the hybrid may be better to lease.
Ford doesn't have an estimated lease payment yet on the 2024 F-150 Hybrid. However, we think there's a strong chance that the PowerBoost Hybrid could end up being a good deal for truck shoppers. Stay tuned for our ongoing coverage of the latest F-150 deals as they're announced for the latest information.