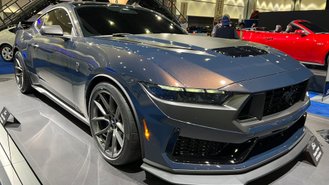 The 7th-generation Ford Mustang could be a bad car to lease. Based on the latest dealer residual value guide from Ford Credit, some versions of the completely redesigned 2024 Mustang have residual values that are just 1% better than the outgoing model. However, there may be a hidden opportunity for lessees.
Although the 2024 Ford Mustang promises to be the most powerful ever built from the factory, some versions of the all-new car have a residual value of just 45%. The figure in question is for the turbocharged 2024 Ford Mustang EcoBoost convertible based on a 36-month lease and allowance of 15,000 miles per year.
At the entry-level, the 2024 Mustang EcoBoost coupe has a residual value of 50%, though you can bump this up to 53% by opting for Ford's standard advertised allowance of 10,500 miles per year. In that scenario, 2024 Mustang GT residual values are slightly better at 56% for the coupe and 54% for the convertible.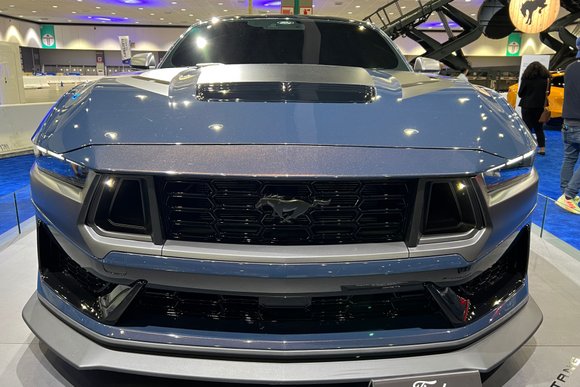 Ford doesn't appear to have published residual values yet for the highly anticipated 2024 Mustang Dark Horse, but we do see the redesigned Mustang Mach 1 listed with a residual value of 57% based on a 10,500-mile-per-year lease. The Shelby GT500 — while listed — simply says "not eligible" with no explanation.
At 53%, the residual value of the 2024 EcoBoost Mustang is just 1% better than a comparable 2023 Mustang (52%). That could be surprising for shoppers deciding whether or not to wait for the redesign that's due to arrive this summer. Higher residual values typically result in more affordable leases for new car lessees.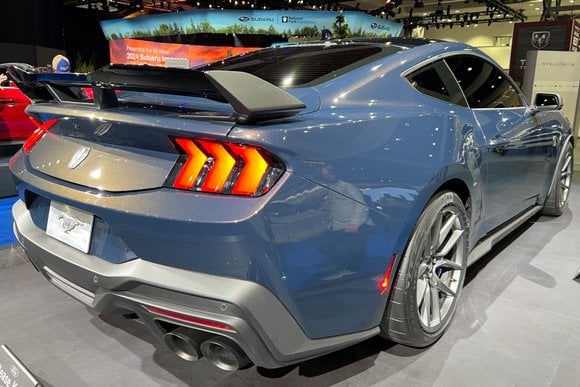 Having said all of that, there may be ways for 2024 Mustang lessees to get a better deal. For example, opting for a 24-month lease can cause the residual value of a 2024 Mustang GT to increase to as much as 64%. Quirks like these could help make a shorter 2024 Ford Mustang lease a much better value for shoppers.
As we reported last week, GM Financial is offering some surprisingly good lease deals on the 2023 Camaro that can make a V8-powered coupe cheaper to lease than a Chevy Malibu. The deal in question for the Camaro LT1 involves a 24-month lease from just $279 per month based on a whopping 79% residual value.
Sadly, we don't yet have the complete picture on Mustang incentives for the redesign. That means we don't yet know if Ford will offer lease cash or promotional money factors at launch. Still, given the fact that the current Mustang tends to see lousy incentives, it's a good bet that the redesign will be expensive to lease.