Although new 2019 cars and trucks can seem like a smart bet if you like having the latest & greatest, the truth is that may not always be the case.
At this point in the year, they're often going to be harder to find and be less affordable. In many cases, buying or leasing a 2019 may offer no major advantages when it comes to features and technology.
Here's a look at some cases in which it may not make sense to buy a 2019 model based on offers here in California.
Not Always The Latest Tech
Although you'd think buying the latest model will get you access to the latest tech, that isn't always the case. That's because in a lot of instances, vehicles are actually carryovers that are almost completely unchanged.
For example, the 2019 Corolla Sedan is essentially identical to the 2018 Corolla but lacks a $1,500 rebate. Both cars come with the same advanced safety technology, too.
Last year's model will get you a better discount and the exact same auto emergency braking, lane departure warning and adaptive cruise control that you'd get with the 2019 version.
You may even find that 2019s actually offer less features. For example, the 2019 Kia Sportage LX now lacks the ability to add auto emergency braking. You now have to step to the over-$32k EX with Technology Package.
Browse all new vehicle previews »
Harder To Find
Depending on which vehicle you're considering, selection may be limited.
For example, the 2019 Subaru Crosstrek may be officially on sale, but odds are you'll find 2018 Crosstreks on ground at your local dealer.
The same goes for the 2019 Ford Mustang. Cars are only just starting to arrive at dealers, which means you're far more likely to find a 2018 Mustang in stock.
If you're considering a luxury brand, it's worth knowing that companies like Audi, BMW and Mercedes-Benz often begin advertising their latest vehicles early so that they can begin taking factory orders.
As a result, you may end up in a situation where you have to wait 2-3 months simply for the car to arrive. We recommend checking with your local dealer to confirm availability even if you see cars listed online.
For other brands, online listings with language like "in transit" could indicate that the car you want is on a trailer or train somewhere. Always be sure to check before heading to your local dealer.
Browse new cars by make & model »
Less Affordable
Factory discounts can differ substantially between 2018 and 2019 models.
For example, the 2019 Chevy Equinox features no standard incentives of any sort at the moment. In contrast, the 2018 Equinox is eligible for over $6,000 off MSRP as part of an 18% off MSRP promotion.
Similarly, the 2018 Acura RDX is eligible for up to $3,600 in lease discounts. The only offer worth mentioning on the redesigned 2019 RDX is a $1,000 conquest bonus you can only get when coming from an Audi Q5 or Lexus RX.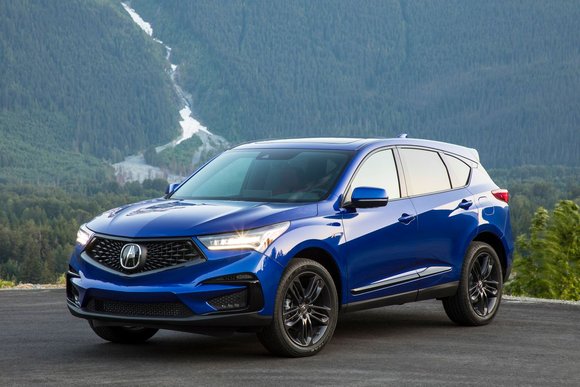 The effective lease cost of the 2018 RDX is $124 (per month!) less when comparing offers for the base 4x2 model ($368 vs. $492). This month's deal is $299 for 36 months with $2,499 at signing, one of the best leases on a luxury SUV.
Sure, cars like the 2019 Mazda MX-5 Miata may offer a boost in performance over last year, but you could be missing out on as much as $4,000 in incentives plus low-interest financing for the privilege.