While there are certainly deals to be had from Chevy, shoppers should be aware that not every car or truck is going to be a smart choice to lease. Based on quirks with how the automaker markets its vehicles, you may find yourself spending a lot more money than better-equipped competitors.
Here's what you need to know.
1. Discounts for buying can be a lot better
Most consumers may not be aware that most vehicles have different discounts for buying & leasing. For example, last month's nationally advertised lease on the Chevy Trax LT included a $750 discount. At the same time, the brand offered those buying one over $3,600 off MSRP as part of a 15% off promotion.
That said, incentives can vary month-to-month. In some instances, we've seen models with savings worth as much as 20% off MSRP. It's also worth noting that incentives for financing have been surprisingly good recently, with 0% APR for 72 months on vehicles like the Trax, Bolt EV, and the all-new Silverado.
2. Some models can be awful to lease
This may be the final year for the Cruze but you probably wouldn't know it from looking at lease prices. Chevy's nationally advertised offer on the Cruze LT starts at $269 for 36 months with $3,999 due at signing, an effective cost of $380/month. For an extra $3, you could lease a $28,000 Honda Civic 1.5T Touring ($383).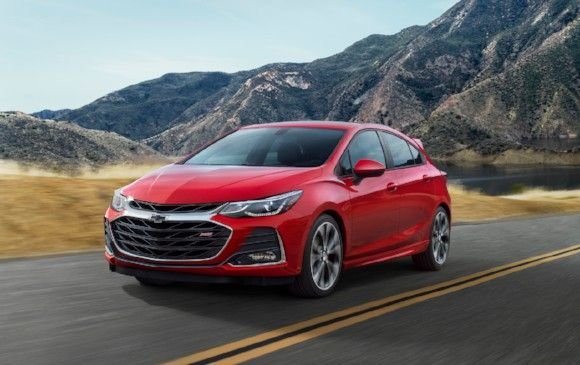 It may be hard to believe, but for less money, you could lease a $31,000 Acura ILX Premium with A-Spec Package ($375). Families on a budget may want to consider SUVs offering better values like the 2019 Hyundai Santa Fe SE ($317 here in California) or the 2019 Subaru Outback 2.5i ($301).
Find the effective cost of any Chevy lease by dividing the amount due at signing by the lease term, then adding the monthly payment. This will help you make smarter comparisons. In some cases, you may find yourself spending a lot less money to lease a nicer vehicle.
3. Many leases include discounts you may not be eligible for
This month, Chevy is advertising a $189/month lease on the Equinox LT that requires as little as $2,639 at signing. However, a closer look reveals the offer includes a $1,500 bonus for those currently leasing a non-GM vehicle. For everyone else, the amount due at signing is $4,139.
In a more extreme case, the Tahoe is eligible for a $2,000 bonus for those who already lease a GM vehicle. If that doesn't apply to you, the amount due at signing can be as high as $7,339 on an entry-level Tahoe LT. Be sure to read any fine print carefully to avoid a surprise.