If you've been on the fence about buying a Chevy Bolt EV, now may your last chance to do so and get the full $7,500 federal tax credit. According to Chevy, vehicles delivered after March 31 will only be eligible for $3,750, or half the amount that has been available since the model first went on sale.
The change comes as part of a mandatory phase-out process that started when Chevy sold over 200,000 electric cars last December. Starting April 1, it's possible that the Bolt could see a cut in factory lease incentives, which have thus far helped make the Bolt a particularly compelling choice.
Oddly enough, Chevy's best deals on the Bolt right now are geared toward buying rather than leasing. 2019 inventory is currently eligible for 14% off MSRP when coming from a competitor, which translates to as much as $5,865 in savings on the well-equipped Premier variant.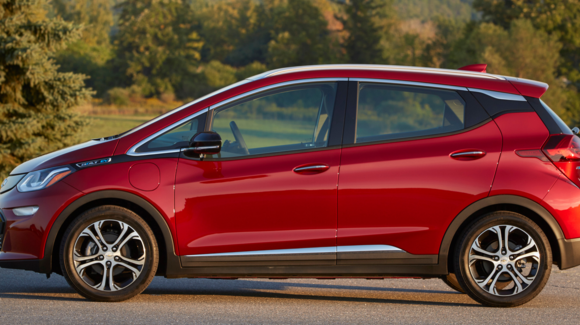 Alternatively, GM Financial is offering 0% APR for 72 months, a rare deal in the case of the Bolt. It's important to note that shoppers can't combine these offers. In some cases, you may find that taking the discount equates to a better deal.
For comparison, the 2019 Chevy Volt plug-in hybrid isn't eligible for either of those offers and is limited to a relatively paltry $1,000 rebate. Like the Bolt, the $7,500 federal tax credit buyers have enjoyed until now will be cut in half after March 31.
State & local plug-in incentives remain unchanged. In California, the Bolt will continue to be eligible for an incentive worth $2,500 that you can apply for after buying or leasing one from a dealer. The Volt is eligible for a smaller rebate worth $1,500.
Noteworthy competitors still eligible for the full $7,500 credit include the 2019 Nissan LEAF and Hyundai Kona Electric.