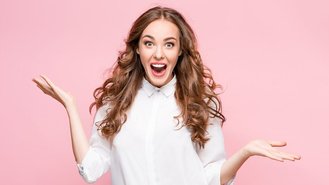 Getting an upgrade can be a wonderful thing, especially if it can save you money in the process. When you lease, that can happen more than you might think due to differences in discounts, residual values and so forth.
We found 5 instances in which you can step up to a much nicer vehicle for no extra money in December. In some cases, you may be able to pay less to lease a car that's up to $11,190 more expensive.
Here's what we found.
Honda Fit Sport: Same Cost As Base Model
Yesterday, Honda added a $500 discount on most versions of the 2018 Fit. Unfortunately, the value-oriented LX model isn't eligible. However, we've found an upside worth knowing about.
Believe it or not, the $17,880 Fit LX and $19,190 Fit Sport now feature the exact same lease. Both are available nationally at $169 for 36 months with $2,299 due at signing (12,000 miles per year).
Despite a $1,310 difference in price, the LX and Sport have the same effective cost of $233/month. Upgrading gets you sharper bodywork, 16-inch alloy wheels, sport cloth seats, paddle shifters and a 7-inch touchscreen.
You'll also have bragging rights for getting more car for the same amount of money.
Chevy Malibu: Cheaper Than A Sonic
The Sonic may seem like a frugal choice, but it's an awful car to lease. This month, the 2018 Sonic LT Hatchback is listed at $229 for 39 months with $2,829 due at signing, with an effective cost of $302/month.
Interestingly, that actually makes it more expensive than a 2017 Malibu LT. This month's national lease is $219 for 398 months with $2,919 at signing, with an effective cost of $294.
That's $8/month less for a car that's $5,930 more expensive. Key advantages with the Malibu include a more spacious cabin, a sleek fastback design, 17-inch aluminum wheels, a 160 hp engine and more.
Think you'll save on gas with the Sonic? Think again. Depending on the configuration you choose, the Malibu may offer nearly identical fuel economy with up to 36 mpg highway.
Read our review of the Malibu »
Nissan Maxima: Cheaper Than Altima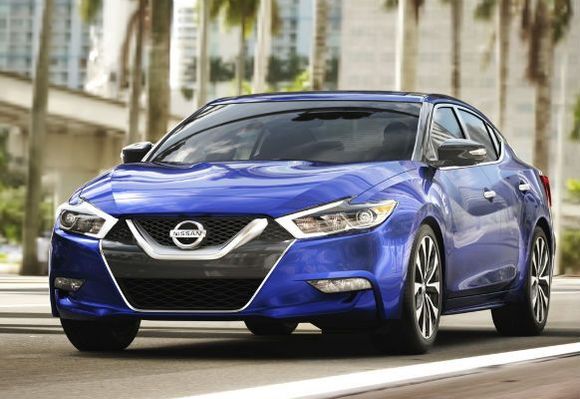 It's a terrible time to lease a 2017 Altima, at least here in California. This month, the payment on the 2.5 S rose by $60. The featured offer is now $249 for 36 months with $3,849 due at signing, with an effective cost of $356/month.
At the same time, the 2017 Maxima 3.5 S is available from $259 for 36 months with $3,169 due at signing, with an effective cost of $347/month. That's a $9 advantage in favor of the larger and more powerful Maxima.
The craziest part is that the sticker prices are $9,345 apart. The Maxima is arguably a much nicer vehicle, offering a well-appointed cabin, sleek styling and a satisfying 300 hp V6 under the hood.
Read our review of the Maxima »
Ford Flex: Cheaper Than Escape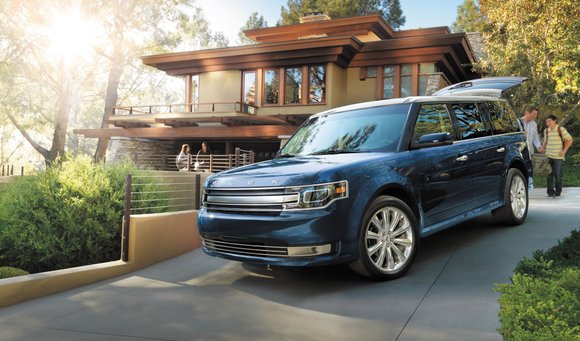 The Escape may earn high marks in terms of value, but there may be a smarter alternative at your local Ford dealer. Due to a big difference in discounts, it may be possible to lease a nearly $38,000 Flex for less money.
Here in California, the 2018 Escape SE is listed at $239 for 36 months with $2,689 at signing, with an effective cost of $314. However, the 2018 Flex SEL with Appearance Package is priced at $229 for 36 months with $2,949 at signing, with an effective cost of $311.
As a result, the Flex is $11,190 more expensive but $3/month cheaper to lease. Along with a spacious cabin that seats seven, this version of the Flex comes with distinctive styling, leather upholstery, 18-inch alloy wheels, an 8-inch touchscreen with SYNC 3 and more.
Lexus GS 350 F Sport: Cheaper Than Base Model
If you're considering a GS, Lexus is offering a can't-miss opportunity to upgrade.
The GS 350 starts at $469 for 36 months with $4,499 due at signing (10,000 miles per year). However, the pricier F Sport variant actually ends up being cheaper to lease despite being $2,085 more expensive.
In Western states, the F Sport can be leased from $449/month with all else equal, a $20/month advantage. Based on our analysis, the reason likely has to do with a considerably better residual value.
Upgrading gets you a car with sharper steering, bigger brakes, a sport-tuned suspension, 19-inch wheels and distinctive red sport seats.