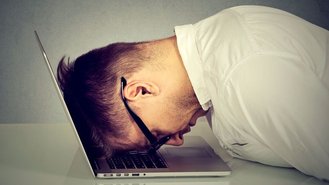 No one likes thinking that they could have gotten a better deal down the road on a new car or truck. There can be multiple reasons for experiencing buyer's remorse, but there are some rather simple things you can do to help avoid feeling like you got the short end of the stick. Some are obvious, while others are not.
How can you know if you're paying a fair price? What if you could buy a nicer car for less? What if you could buy a new car for the price of a used one? Do you have to pay a premium for the latest features? And how can you know if a better deal is around the corner?
We'll take you through some fears stemming from uncertainty about prices and deals that can result in buyer's remorse, with some solutions that could help save you heartache down the road.
"I Paid Too Much For My Car"
One day, buying a car could become as simple as ordering a chew toy for your dog online with free shipping. But it's probably not going to happen tomorrow. Factors like availability and local demand play a big part in shaping car prices. But how can you know if the price you're paying is fair?
Car research sites offering "market prices" are a starting point, but the most accurate prices are going to come from actual dealers. Automakers don't always make this easy. For example, Toyota and Honda prohibit dealers from advertising below a certain amount, although dealers are free to determine selling prices.
It could be as simple as reaching out to 4-5 dealers in your area to gauge where prices are at for the car you want. Just be sure to make an apples-to-apples comparison by looking at the MSRP. If it's not identical, ask. In the case of the Nissan Rogue, it could mean the difference between a vehicle with automatic braking and one without it.
Solution: Shop around, but compare prices carefully.
See all cars listed by price »
"I Could Have Bought a Nicer Car For Less"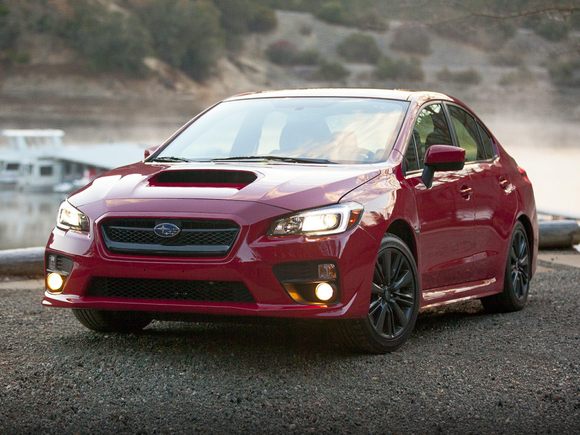 No one likes thinking they could have spent less money on a nicer car. But how is that even possible to begin with? Take the 2017 FIAT 500. On paper, it's a stylish little car with a relatively low MSRP of less than $17,000. However, it's a terrible value if you're planning to lease.
This month, the 500 Pop is listed at $226 for 36 months with $3,799 at signing. This equates to an effective cost of $332/month, which is $14 more than a 2017 Subaru WRX ($318). The reason has to do with an awful residual value of 28% (compared to 63% with the WRX) and high money factor.
Similarly, $199 leases sound nice but aren't always a good value. In a recent analysis, we actually found one SUV that requires $4,629 at signing, making it one of the worst deals in its segment. The key is to consider your effective cost rather than just the monthly payment.
Solution: Use the effective lease cost to determine if you're really getting a good deal.
See the effective cost of every lease »
"I Could Have Bought New For The Price of Used"
Used cars are generally recommended since you're letting someone else pay for the initial cost of depreciation. However, buying used isn't always the best answer, especially when dealing with models with high resale value or big rebates.
For example, a used 2015 Cherokee Latitude with 41,407 miles has a Fair Purchase Price of $18,722 in Los Angeles according to Kelley Blue Book. However, the 2017 Cherokee actually features up to $5,000 in factory discounts when opting for a new one.
If you can believe it, one local dealer is advertising Cherokee Latitudes at just under $18,000 with discounts. If you have the opportunity to buy a new car for roughly the same price, it may be worth a look. You'll benefit from a full factory warranty and take away any uncertainty about the vehicle's history.
Solution: Keep an open mind when weighing used vs. new.
"I Paid Too Much For The Latest Features"
Technology changes quickly, and automatic emergency braking (AEB) is being added as a lower cost option in a number of models. For example, the 2018 Mazda3 now features Smart City Brake Support at no extra charge, while the 2018 Fit offers Honda Sensing standard on EX and higher models. However, not all models are a bargain.
To get AEB in a 2018 Hyundai Elantra, you have to opt for the Limited Ultimate which has an MSRP of $27,285. If AEB is a must-have feature, consider a Toyota. The Corolla features Toyota Safety Sense on every version including the $19,395 L trim, which can be found for close to $17,000 with rebates and a modest dealer discount.
Solution: Don't assume you have to buy the most expensive model to get the latest tech.
Learn whether or not 2018 models with AEB are a smart buy »
"I Should Have Waited For A Better Deal"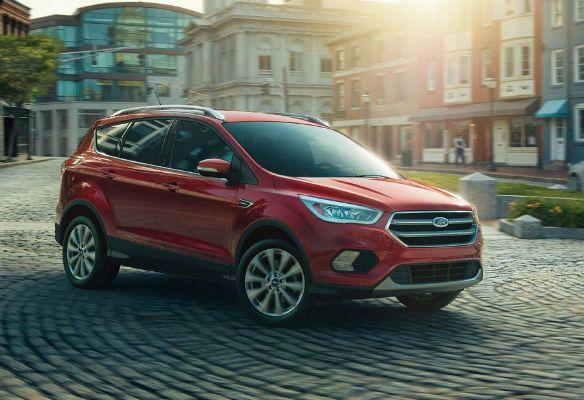 No one will be able to tell you with absolute certainty what next month's deals will look like. However, we think it's generally safe to expect current offers to either stay the same or get better. There can be exceptions, with some cars actually becoming worse deals one month to the next.
In general, rebates change in increments of $500, while leases often go up or down by $10. Offers can also shift from one type to another. For example, although the Nissan Rogue features a rebate that's $250 lower than before, it now has a $500 bonus if you choose to finance.
Holidays can be a particularly good opportunity to save. Here in California, Ford has reliably offered an incredible lease on both the Fusion and Escape with just about every major holiday over the past year at $199 per month with $0 due at signing.
If you're in the market for either, you may want to wait until Labor Day. In the case of the Escape, doing so could save you serious money given that the current advertised offer on the SE model is $229 for 36 months with $2,779 due at signing.
Solution: Get insider insights with our exclusive coverage.