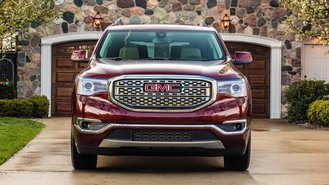 Not every deal is a good deal, and we've found some pretty awful ones in July. If you don't play your cards right, you could end up settling with a $500 discount on a car that offered over $6,000 off not long ago.
Whether you're going to lease, finance or pay cash, here are 5 cars that deserve some sort of demerit. This is based on an analysis of the latest offers, which are available nationally unless noted otherwise.
Chevrolet Impala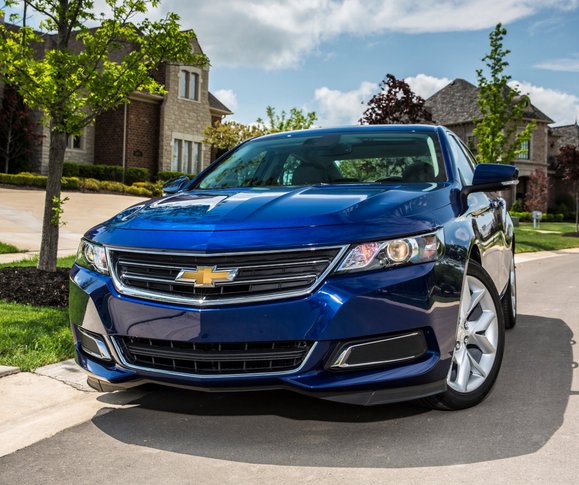 Fourth of July sales are over and done, which means it's a terrible time to buy an Impala. In most parts of the country, the full-size car is eligible for a $1,000 rebate. 4 days ago, you could get over $7,000.
Through July 9, Chevy offered 20% Off MSRP on every Impala. On well-equipped styles, that equated to nearly a $7,500 discount. Timing matters, at least if you're buying a car like the Impala.
BMW X5
You probably shouldn't lease a BMW X5, at least not right now.
This month, the X5 sDrive35i is advertised at $659 for 36 months with $5,084 due at signing. That's an increase of $50/month! Its effective cost comes in at $800/month, a poor value given its $59,895 MSRP.
For an extra $8, you could lease the over-$66k Volvo XC90 T8 Momentum. Here in California, it's listed at $685 for 39 months with $4,785 at signing, an effective cost of $808.
Toyota Camry
As we recently reported, the Camry continues to feature no rebates whatsoever despite having been on sale for over a year. To make matters worse, financing deals have been cut in many parts of the country.
Here in Los Angeles, the car is eligible for 0.9% APR for 48 months. Just this past January, the same rate was available for 72 months. As it stands, Toyota is advertising a 72-month rate of 3.49%.
On a $25,000 car, that translates to an additional $2,054 in interest costs. You can still find financing deals from competing brands, but the Camry is a case in which you'll be paying lot more in interest compared to before.
GMC Acadia
In another case of seriously bad timing, the 2018 GMC Acadia is a terrible choice because it's only eligible for a $500 rebate. 2 months ago, GM offered as much as $6,200 in advertised savings.
In May, all versions were eligible for a $2,950 rebate. You could also get $1,000 in down payment assistance when financing through GM Financial, as well as a $2,250 bonus when coming from a non-GM brand.
You may end up kicking yourself if GM unveils a similar offer next month, or perhaps even one of their occasional 18% off promotions on select models.
Nissan Altima
We still have no idea what Nissan is thinking with the Altima.
As before, the brand is advertising the entry-level 2018 Altima 2.5 S from $269 for 36 months with $3,299 due at signing. The car has an MSRP of $24,970 and an effective cost of $361/month.
Apart from a high interest rate, discounts aren't anywhere near what they were in the past. A big redesign is coming this fall and is probably worth waiting for if you aren't in a hurry to buy.
Here's a brief list of some vehicles with higher MSRPs that happen to be cheaper to lease.
Jeep Cherokee Limited 4x2 ($330)
Honda Accord 1.5T Sport ($338)