Porsche is offering to match its own dealers' discounts on the outgoing Panamera as part of an unusual incentive to sell-down inventory as the restyled 2021 Panamera begins arriving at dealerships. In a best-case scenario, this bizarre-sounding offer could potentially translate to as much as a $10,000 discount.
According to a bulletin sent to dealers, the Panamera Discount Match Program is available through March 31 and consists of a 50% reimbursement of a dealer's discount on the 2020 Panamera. The incentive itself is valued at up to $5,000 and could compel a dealer to max-out its value with up to $10,000 off MSRP.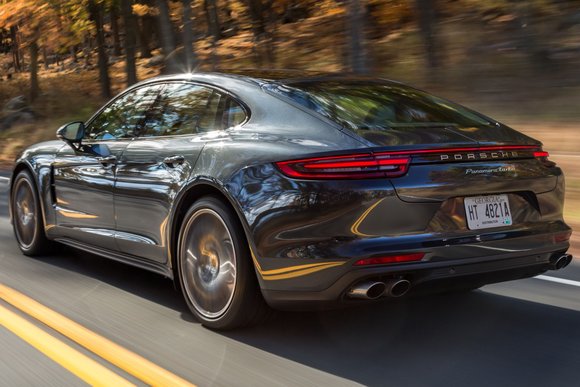 Given the fact that Porsche rarely discounts its vehicles like other luxury brands, we consider this a rare chance to save. That said, our analysis finds that the incentive is actually limited to the priciest Panamera styles, including the GTS, Turbo, and Turbo S Plug-In Hybrid. None of these come cheap, even by a longshot.
While the cheapest Panamera has an MSRP of $88,550 with destination, the GTS starts at $130,650. Even though $10,000 is still a significant amount to save on a highline car, that's just 7.7% of the vehicle's sticker price. That also assumes your local dealer will be inclined to offer such a deep price cut to begin with.
As far as fine print, it's also worth noting that the incentive is available whether you're planning to buy or lease. In addition, both the standard Panamera as well as the extended-wheelbase Sport Turismo are eligible. No other Porsche offers this incentive, and this is the first time we've ever seen a deal of this type.
Since this isn't a rebate, your mileage may vary as far as how low your nearest Porsche dealer will choose to price its Panameras. That said, it's not every day that a manufacturer, whether it's a mainstream company or a high-end brand like Porsche, offers to essentially match a dealer's discount in this manner.