Sales of the new Acura TLX Type S have exceeded 500 cars, according to a letter sent to dealers. The figure is based on retail sales through August 24th for the sporty luxury car.
While 500 cars may not sound like much since the car's launch nearly 60 days ago, many brands have been facing an inventory shortage and consumers have been paying higher prices.
With an MSRP of $53,345 including destination, the 2021 Acura TLX Type S is $12,800 more expensive than the cheapest all-wheel-drive TLX ($40,545). It's also expensive to lease.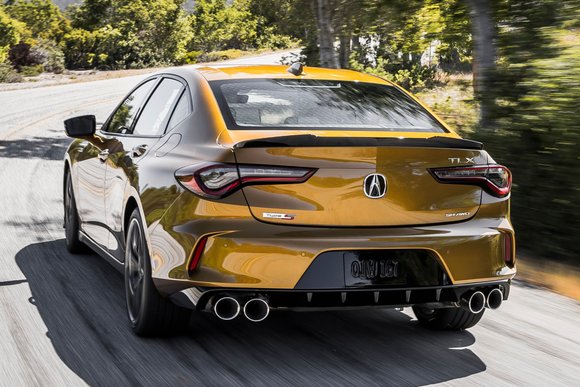 As we reported previously, the Type S has an effective cost of over $800/month and is excluded from some of the stellar deals buyers will find on just about every other TLX before Labor Day.
The regular TLX is currently eligible for up to $4,000 in savings thanks to an unadvertised $1,500 dealer cash incentive plus a $2,500 conquest bonus for those switching brands.
But is Acura declaring victory after selling just 500 cars? In its letter to dealers, the brand says "the TLX Type S has built the intended awareness." That said, the context is important.
As of today, Acura is letting dealers sell Type S models displayed as part of an early promotional program. As a result, dealers may have a few more cars to choose from in time for Labor Day.