We've all heard about lease deals on brand new cars, but what about pre-owned cars? In an unusual move, Acura has launched a used car leasing program on certified pre-owned versions of the Acura ILX.
By combining enticing payments with the benefits of the Acura Certified Pre-Owned Program, the automaker is hoping to attract payment-conscious shoppers looking for an alternative to traditional financing.
So how does the deal compare to leasing a new ILX? Does it offer any advantages over buying a used car outright? And what are the perks of buying a certified car?
Here's what you need to know.
Deal details
Beginning May 23, Acura is offering a special lease incentive on 2013-2016 versions of the Acura ILX. Only factory-certified inventory is eligible for the promotion.
Although the automaker's website doesn't list what the payments look like, official bulletins list several examples.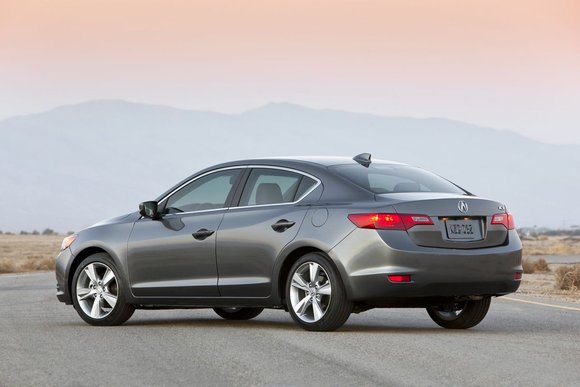 For example, a 2013 ILX 2.0 Base is shown at $159 for 36 months with $2,499 at signing (10,000 mi/yr). Similarly, the 2014 model is shown at $179 per month, and the 2015 model at $189, all with the same amounts due at signing.
Note that since the incentive pertains to pre-owned inventory, actual payments will vary based on the residual value, mileage and price of the vehicle in question. Stated mileage assumptions for the above examples are 20,715 for the 2015 model and 31,174 and 46,913 for the 2014 and 2013 models. The program runs through July 5.
As with all Acura Certified cars, shoppers get a 182-point inspection, a 12-month/12,000 mile Limited Warranty after the original expires, and a 7-year/100,000 mile Powertrain Warranty based on the original registration date. Free roadside assistance and access to Acura's Concierge Service are also included.
Learn more about CPO programs »
How does it compare versus leasing new?
If you were to lease a 2016 ILX 2.4 Base with dual-clutch, you'd see a national offer starting at $219 for 36 months with $2,499 at signing (10,000 mi/yr). With an effective cost of $288 per month, it ranks as a very good deal. Shoppers also get a $0 at signing option starting at $290 per month.
In contrast, the effective lease cost for a used 2015 ILX 2.0 Base using the previous example is approximately $258 per month (assuming $189 for 36 months and $2,499 at signing). That's a $30 difference, per month, including the benefits of a factory-certified car.
Side by Side: 2016 ILX 2.4 vs. 2015 ILX 2.0 »
However, there's a big difference when making this comparison. In 2016, the ILX shed its base 2.0-liter engine rated at 150 hp with 140 lb-ft of torque for a 2.4-liter making 201 hp with 180 lb-ft. The car also gained sharper looks and a number of chassis and tuning changes.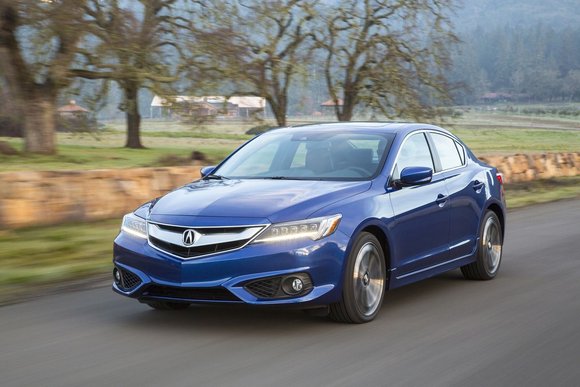 How does it compare versus financing used?
Some of the advantages of leasing a used ILX may be more apparent to some shoppers when compared to traditional financing.
For example, factory-certified prices for a 2015 ILX in Los Angeles currently range between $22,000 and $23,000. Assuming 3% interest on a 60 month loan and 10% down, this equates to a payment of $372 for a $23,000 car.
In comparison, a lease starting at $189 per month with an effective cost of around $258 factoring amount due at signing may hold appeal for some shoppers.
Our take
While leasing won't apply to everyone, Acura's latest offer may appeal to shoppers looking to benefit from the added peace of mind of a factory-certified vehicle and the appeal of more attractive payment options.
For an easy way to find the best deals, visit the CarsDirect Deals Page for the latest deal-related news and analyses. Browse expert buying advice updated monthly on nearly 300 models for insider insights you'll only find at CarsDirect. Be sure to sign up for email alerts to have the latest deals delivered straight to your inbox.
Offers listed here are based on a resident in Southern California and may be subject to change. Most lease offers are for well-qualified buyers based on available credit and exclude tax, license, title, registration, document fees and insurance. Not all buyers may qualify. Please check with your CarsDirect Trusted Dealer to confirm details and eligibility.