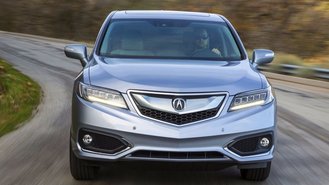 Choosing between the $21,000 Jeep Renegade Sport and the $36,000 Acura RDX should be an easy decision if you're focused on price. However, our analysis shows that's not necessarily the case if you're looking to lease.
In fact, the Acura may cost as little as $4/month more to lease in some cases when you compare effective costs. That's less than the price of a 12-pack of soda at the local grocery store.
Here's a look at why that's the case.
The $4 Upgrade
The 2017 Jeep Renegade Sport is listed at $300 for 42 months with $3,499 due at signing. It comes with a 10,000 mile-per-year driving allowance and has a list price of $21,915.
Key specs include a 180 hp 4-cylinder engine mated to a 9-speed automatic, steel wheels, cloth seats and a 4-speaker audio system.
Effective Cost: $383/month
The 2018 Acura RDX can be leased from $309 for 36 months with $2,799 at signing. It features the same mileage allowance but has an MSRP of $36,775.
Key specs include a powerful 279 hp V6 paired to a 6-speed automatic, a 7-speaker audio system, leatherette interior, 18-inch alloy wheels and more.
Effective Cost: $387/month
For $4 more a month, you can potentially lease a vehicle that's $14,860 more expensive. As usual, you'll need top-tier credit in order to qualify for the best rates.
So why the small difference in price?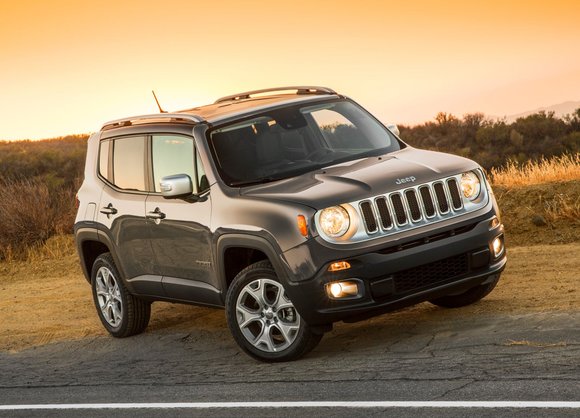 Bulletins show the Renegade Sport has a residual value of just 38% with only $500 in lease cash to help drive down the price. The calculation is based on a money factor of 0.00213, which equates to an interest rate of around 5%. Ouch.
On the other hand, the RDX features a residual value of 62%, one of the highest of any new Acura at the moment. It's also eligible for $1,500 in factory lease cash and a more favorable money factor of 0.00096 (equivalent to about 2.3% APR).
The RDX is set up to lease. The Renegade Sport is not, although better-equipped styles actually have more affordable leases. If you've had your heart set on an entry-level Renegade, you may want to consider buying one instead.
Rebates for purchasing currently stand at between $3,500 and $5,000 depending on which style you go with. At the moment, the best discounts are on the range-topping Limited and Trailhawk.
See This Month's Top Lease Deals »