The 2021 Acura TLX was one of the biggest redesigns this year as it went through a complete overhaul inside and out. Unfortunately, lease deals on the luxury sedan have been poor, to say the least, compared to options like the also newly redesigned Lexus IS. However, according to dealer lease bulletins, Acura has enhanced these offers ahead of the new year as TLX leases can now be up to $3 cheaper than the Lexus IS 300. Plus, the luxury brand may also cover your first month's payment.
The 2021 TLX 2.0T base sees an advertised lease offer of $369/month for 36 months with $3,899 due at signing, and MSRP of $38,525, and a yearly mileage allowance of 10,000 miles. This leads to an effective monthly cost of $477. Current Acura owners and those coming from a competing brand can get an even lower payment at $339/month for 36 months, with an effective monthly cost of $447. Additionally, dealers have the option to offer an unadvertised complimentary first month's payment up to $500 which is similar to Lexus' complimentary first payment offer of up to $700.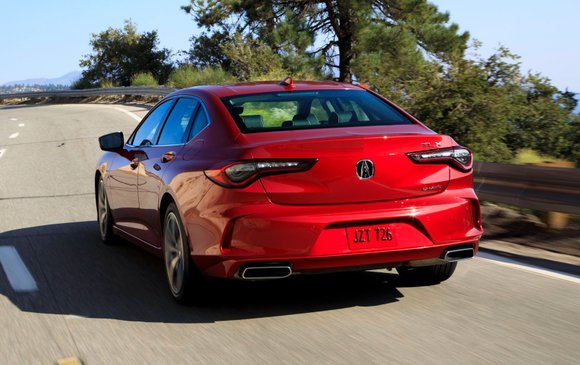 This year-end deal makes the TLX much more competitive to what Lexus is advertising as well. The 2021 IS 300 has a regional lease offer of $339/month for 36 months with $3,999 due at signing. With an MSRP of $40,450 and a 10,000 mile per year allowance, the effective monthly cost equates to $450, $3 more than the TLX's loyalty/conquest lease offer.
Unfortunately, the TLX still lags behind the competition in terms of financing offers. Promotional financing remains steady at 1.9% APR for 60 months which can be combined with Acura's $1,000 loyalty bonus. The Lexus IS, on the other hand, qualifies for Lexus' aggressive 0% APR deal for 60 months plus a $1,500 bonus for being a current Lexus customer. Based on a loan taken out at $40,000 with $0 down at 1.9% APR for 60 months, opting for the Acura leads to an extra $1,972 in interest costs.
Luckily, the TLX does well in the performance department with its 2.0L 4-cylinder turbocharged motor good for 272 horsepower and 280 lb-ft of torque. With enhanced deals to make it more competitive, shoppers can get a good bang for their buck this holiday season.
Current offers on the TLX are available nationwide until January 4, 2021.