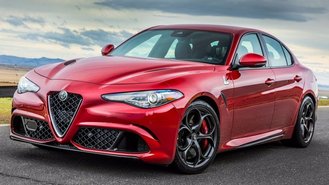 The Alfa Romeo Giulia offers a unique blend of performance and Italian spirit. However, really good deals have been few and far between, with the best one being last month's $1,750 incentive targeting owners of a competing brand.
However, things have changed rather rapidly. Earlier this month, the 505 hp Quadrifoglio became eligible for its first-ever factory discount. And as of yesterday, all other versions now feature up to $3,500 in potential savings.
So what do you need to do to get the discount? How does it work exactly? And what's the catch?
Here's what you need to know.
Offer Details
Starting June 14, you can now get $2,750 conquest bonus on all versions of the 2017 Giulia, with the exception of the Quadrifoglio. To get the deal, simply show proof that you own or lease any non-FCA vehicle. You don't even need to trade-in your current car. But that's not all.
Here in California, there's another $750 bonus if you're coming from certain luxury brands, including Lexus, Mercedes-Benz, Audi, BMW, Infiniti and Acura. This was actually a deal introduced earlier this month, with the key inclusion of the Quadrifoglio, making this the first time it has been eligible for a cash incentive.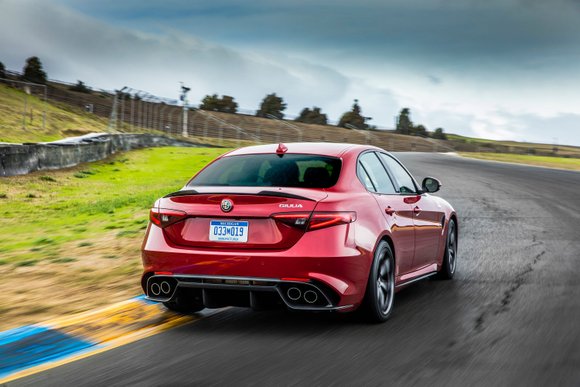 Things get really interesting if you're eligible for both offers. In that case, there's potentially $3,500 in stackable discounts. This ranks as one of the best deals on a sports car at the moment. Well-qualified shoppers can also get 1.9% APR for 36 months on any Giulia. Sadly, rates for longer terms are quite poor at 2.9% for 48 months or 3.9% for 60.
According to FCA spokesperson Rick Deneau, the addition of the Quadrifoglio offer was meant to give "a little something extra" to entice shoppers to switch brands. Getting owners to defect is often a challenging prospect among luxury brands, and is a tactic we often see from competitors like Lexus and Acura.
Current offers expire July 5, 2017.
Our Take
This latest development is an exciting opportunity to score a big discount on most versions of the Giulia. In the case of the Quadrifoglio, this is the first month we've seen a deal this good since the car's introduction.
The Giulia is a unique alternative to traditional picks like the BMW 3 Series and Mercedes-Benz C-Class, with prices starting at $38,990 with destination for the base model and $73,595 for the Quadrifoglio.
According to CarsDirect Contributing Editor James Flammang, "the Giulia blends lush styling with exhilarating performance and the elemental Italian flavor." If you've been on the fence about buying, now is an excellent time to do so.