The Alfa Romeo Giulia Quadrifoglio promises no shortage of thrills from its beastly 505 hp twin-turbo V6 and sport-tuned chassis. However, with an MSRP starting at $73,595, it's a far cry from the sub-$40k entry price of the regular Giulia.
Although less-expensive versions now feature leases starting at just $299/month, Alfa Romeo has apparently shied away from advertising leases for the Quadrifoglio. We think we may know the reason why.
Bulletins show the power-packed car can equate to one of the worst leases imaginable for a non-supercar. In fact, our analysis reveals it can easily cost more than vehicles that retail for over $100,000.
So how much should you expect to pay to lease a Quadrifoglio? How does it rank in terms of value? And what should you expect to hear when you get to the dealer?
Here's what you need to know.
So How Much Is It?
Unfortunately, Alfa Romeo doesn't have any advertised leases on the Quadrifoglio this month. That's in contrast to last month, in which official bulletins indicate the automaker was offering the option to lease through Ally Financial.
The now-expired offer was listed at (brace for it) $1,511 for 24 months with $4,299 due at signing. Like all Giulia leases, this came with an allowance of 10,000 miles of driving per year. Sound simple? Let's take a closer look.
Factoring in both the payment and amount at signing, this equates to an effective cost of $1,690/month. For some perspective, that's compared to $456/month for the Giulia Ti assuming you qualify for this month's $2,750 conquest bonus for coming from a competitor.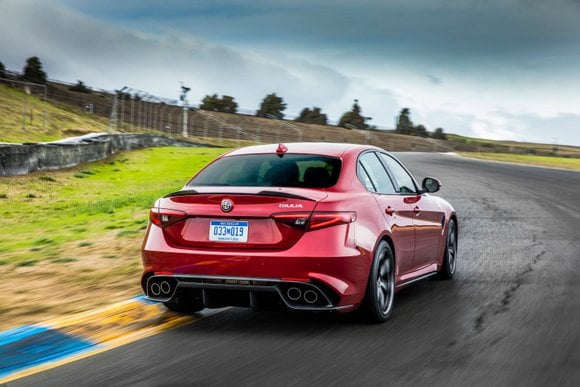 How Does It Compare?
So does that mean you could lease three different-colored Giulia Ti sedans as well as a Subaru WRX ($322) for roughly the same price as one Quadrifoglio? That may be a stretch, but you have to admit it's fun to imagine what that would look like. At least before considering what it would cost in terms of insurance.
For a less-costly alternative, the regular Giulia starts at $299 for 24 months with $3,299 at signing assuming you're eligible for this month's bonus for coming from a non-FCA vehicle. Here, the effective cost is $436, which is less than a Mercedes-Benz CLA250 ($440).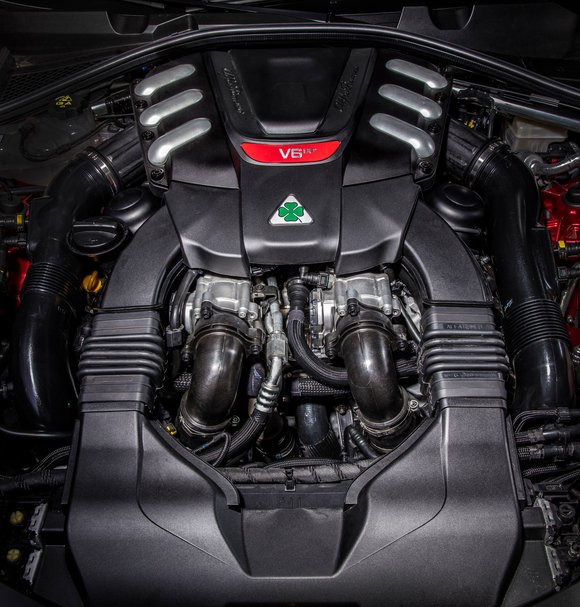 For a potent alternative, the Cadillac CTS-V has an MSRP of $85,995 and has an effective cost of $957. Or, the iconic BMW M3 comes in at $838. Compared to the Quadrifoglio, either might sound like a relative bargain. You could even lease a $102,000 Mercedes-Benz S550 at $1,445.
We aren't surprised Alfa Romeo isn't advertising a lease on the Quadrifoglio right now. The car is still quite rare and commands a hefty premium, so it makes sense for it to not be eligible for the same deals as the regular Giulia. But for it to be this expensive to lease? That, we didn't quite expect.
For now, we think it's likely that shoppers looking to test drive a Quadrifoglio will hear similar numbers from their local dealer.