The 2017 Rogue Sport is all-new and hasn't even arrived at dealers, but Nissan is wasting no time in breaking out special incentives to help generate interest ahead of the Memorial Day holiday.
The offers were introduced yesterday, but a closer look reveals they favor certain types of transactions. So what's the best way to get a deal on a Rogue Sport? Is it a good vehicle to lease? And are there better values?
Here's what you need to know.
Offers assume a Southern California location
Offer Details
Through June 5, Nissan is offering well-qualified shoppers 0% financing for up to 36 months on all versions of the Rogue Sport. You can also opt for 0.9% APR for 60 months or 1.9% for 72.
To top it off, there's a $750 bonus for financing through NMAC (Nissan Motor Acceptance Corporation). There isn't a regular cash incentive, so you'll need to finance to get the discount.
Leasing the Rogue Sport is also looking quite promising. To start, every version is eligible for a $1,375 lease discount— a surprising amount for a new vehicle in this class.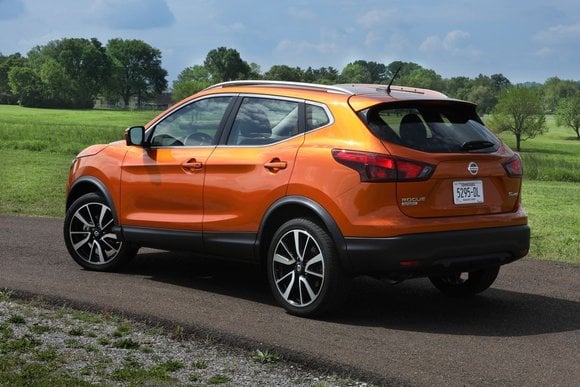 You can lease a 2017 Rogue Sport S from $169 for 36 months with $2,799 due at signing. That includes an allowance of 12,000 miles per year.
With an effective cost of $247 per month, the Rogue Sport is just $4 more than a 2017 Honda HR-V LX. It's also $39 less than a Jeep Renegade Latitude.
Given the Rogue Sport's MSRP, its lease is poised to rank as one of the best among subcompact SUVs. We'll update our monthly lease roundup if that ends up being the case.
Our Take
The Rogue Sport may be all-new, but it's nice to see a selection of deals so early in the game. However, initial offers favor financing and leasing, which may not be ideal if you were looking to pay with cash. That's not entirely a surprise— Nissan offers 0% financing across most of its lineup for loans up to 72 months.
At the same time, it should be noted that discounts on the larger Rogue have been very attractive with a $2,000 rebate or 0% APR for 72 months. So although the Rogue Sport starts at $22,360 with destination, we're seeing comparable prices on 2017 Rogues when factoring aggressive dealer discounts.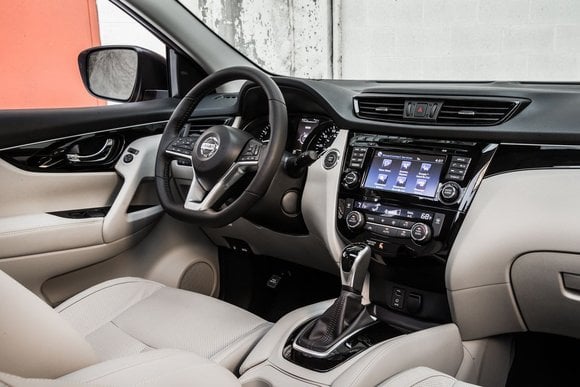 To complicate matters, Nissan will be releasing a new version called the 2017.5 Rogue shortly. The vehicle is priced about $600 higher than the current model, but adds emergency braking, blind spot monitoring and cross-traffic alert as standard equipment in a bid to compete with the Toyota RAV4.
In contrast, the Rogue Sport doesn't come with blind spot warning until you opt for the mid-level SV with Premium Package (and consequently the All-Weather Package). That results in an MSRP of $26,380. If you're looking for automatic emergency braking, you have to opt for the $29,860 SL with Platinum Package.
The Rogue Sport offers an appealing new choice in the fast-expanding realm of subcompact SUVs. However, the best value (at least for the moment) could be one step higher with the larger Rogue, especially given current discounts and an increasing array of standard safety equipment.