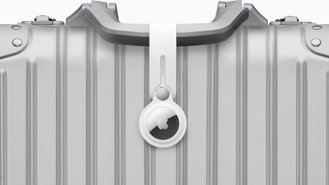 Apple has started taking orders for a new gadget called AirTag. The company says the small, coin-sized device can help iOS owners "keep track of and find the items that matter most." But can the AirTag replace vehicle recovery systems like LoJack to find a lost or stolen vehicle? Here are some things you should know.
At just $29 per device or $99 for a 4-pack, the AirTag seems like a pretty good deal. You can even find some early discounts. For example, Costco is offering the 4-pack for $94.99 online with free shipping. That said, one of the device's minimum requirements is iOS 14.5, which isn't due to become available until next week.
Unfortunately, Apple actually makes no promise that the AirTag can help you find a stolen car. Interestingly, product images on Apple's own website appear to show that the tech can be used to track a bicycle. So why not a car? After all, nothing has stopped Tile, the maker of a similar Bluetooth device, from making that promise.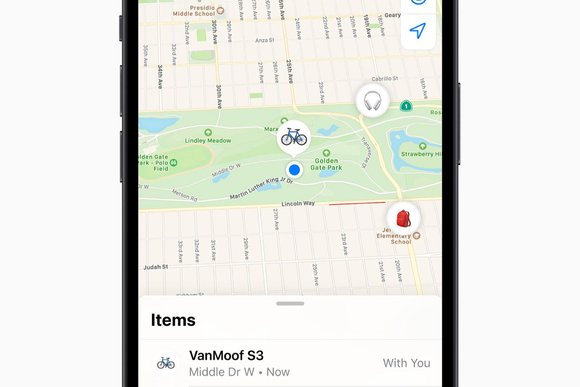 Tile's website states "In the unlucky event that your car gets towed or stolen, you can count on the global Tile Network to have your back." It adds, "In fact, quite a few Tile users have reported using their Tile car tracking device to help police find their stolen car.." But that isn't to say you can't try to have an AirTag do the same.
In contrast, LoJack is a product that's sometimes pitched by dealers when you purchase a car. While the basic system has an MSRP of $695 with no recurring fees, add-ons like this are often treated as a revenue source for dealers. That said, LoJack could make sense for more peace of mind or for those in higher-crime areas.
LoJack devices are typically hidden in an inconspicuous place on a vehicle. In contrast, an AirTag marked as "lost" will be identifiable in Apple's Find My app to other iOS users. If the device emits a sound, a thief could easily find and disable it by removing its CR2032 battery. Fortunately, there may be an alternative of sorts.
If you simply forgot where you parked your car, Apple Maps can drop a pin when you disconnect your iPhone from your car's Bluetooth or Apple CarPlay system and exit your vehicle. An increasing number of auto manufacturers such as Hyundai, Mazda, and BMW now offer CarPlay or Google's equivalent, Android Auto.
Unfortunately, this can't really help you if someone steals your car because it only takes a snapshot of your location. There are certainly telematics systems that sometimes offer vehicle location. For example, GM's OnStar is a subscription-based system that uses GPS technology and offers stolen vehicle assistance.
LoJack says its tech has a 90% recovery rate and benefits from integration with law enforcement. Apple makes no such promises. However, LoJack's fineprint also clarifies that its figures are based on a coverage area spanning counties in 29 states. Meanwhile, Apple's ecosystem spans millions of devices across the world.
While there are certainly LoJack alternatives, not all dealers may offer them when you purchase a vehicle. If you're looking to add one of these dedicated systems to an existing car, you may need to find an installer. But if you aren't willing to shell out hundreds of dollars or have an older car, a $29 purchase could make sense.
An Apple spokesperson did not immediately return a request for comment. The AirTag is available for pre-order now and goes on sale April 30.