Times are changing. An increasing number of new cars now come with the built-in ability to detect and avoid collisions with automatic emergency braking (AEB), to follow in stop-and-go traffic and help keep you alert to other unseen dangers.
Not long ago, driver assistance technology was limited to the most expensive versions of certain models. However, some of the latest cars now offer it even on base models with a premium of around $300.
So is it worth opting for a 2018 model with AEB? How much more should you expect to pay? And are you giving up any deals by opting for the latest vehicles?
Here's what you need to know.
A $300 Feature?
Opting for the latest and greatest used to mean paying a lot more for a new car or truck. However, that's not necessarily the case when it comes to safety technology. Based on our analysis, some automakers appear to have honed in on a premium of around $300 to $500.
Back in May, Nissan began quietly building a version of its Rogue crossover with automatic emergency braking, blind spot monitor and rear-cross traffic alert as part of a new version called the 2017.5 Rogue. The extra cost compared to the "old" version was only $400 in most cases.
That's pretty impressive considering that to get AEB, you previously had to buy the range-topping SL with Premium Package priced from $32,920. Now, it's possible to get the feature even on the entry-level S with a sticker of $24,760. We uncovered a similar change with the 2017.5 Altima at a premium of only $300.
Mazda is making similar moves. The 2018 Mazda3, which is essentially a carryover, will now feature a standard low-speed collision system for only $250 more than the previous base price. That said, opting for a system that can handle higher speeds requires ponying up for the Grand Touring with i-ACTIVSENSE.
In the case of Honda, you can now buy a 2018 Fit with Honda Sensing at no additional charge when choosing an EX or higher trim level. At $19,835 with destination when equipped with a CVT transmission, the EX is only $160 more than the MSRP of the outgoing 2017 Fit without the feature.
Toyota, a leader in this area after making Safety Sense standard across most of its lineup, took the step of throwing in even more equipment earlier this year. As of April, the 2017 Prius began including the $1,000 Safety Plus Package with blind spot monitor, rear cross-traffic alert and parking assist at no extra charge.
However, some automakers are going in a different direction.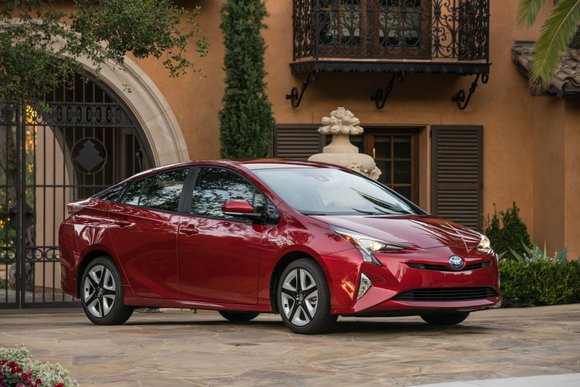 For example, GM has removed AEB as a standard feature in the 2018 Chevy Impala Premier, instead making it part of a $2,210 bundle of optional equipment. Although the car now comes with Bose audio, wireless charging, navigation and more, AEB is no longer standard.
According to spokesperson Katie Amann, GM found that its Impala buyers actually preferred an "all or nothing approach to the safety systems" and wanted navigation standard, at least when it concerned the Premier, the model's most popular style.
What's The Catch?
For a premium of around $300, it certainly seems like a smart decision to buy the latest version you can. But are you giving up the opportunity to take advantage of discounts on an older model? Based on what we found, not necessarily.
When Nissan began introducing its 2017.5 updates, the old and new versions were eligible for the exact same incentives. In the case of the Rogue, that's $2,250 cash, while the Altima gets up to $5,800 with all available offers.
In the case of the Toyota Prius, there's no discernible sacrifice in opting for the latest version. Offers are the same no matter which style or package you choose, with a $2,000 rebate across the board here in Los Angeles.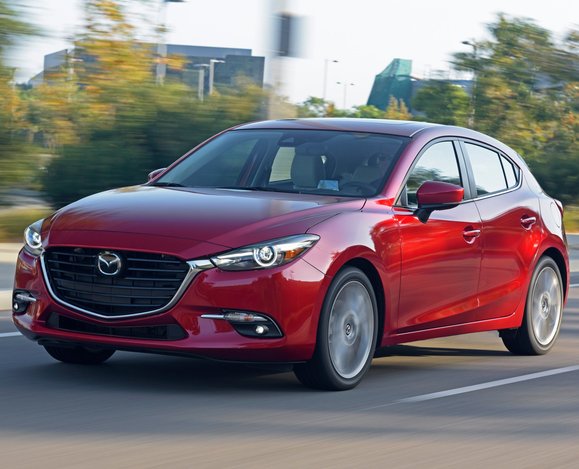 However, things aren't as clear cut when considering a new model year. The 2017 Mazda3 features $2,000 cash, or 0% financing for 60 months plus a $1,000 bonus. In contrast, the 2018 Mazda3 doesn't have any such offers at the moment. If you're weighing both versions, expect to see a big difference in prices.
As usual, be sure to check specs and the car's window sticker carefully. If AEB is a must-have feature for you, there are clearly cases in which the premium is negligible given the amount of money you'll already be shelling out when purchasing a new car. However, there may also be cases in which you could be giving up some attractive offers.