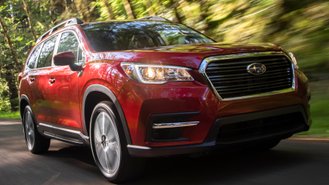 While buying a car has undoubtedly been the last thing on the minds of many Americans feeling the many effects of the coronavirus pandemic, consumers looking for deals & assistance in the form of deferred payments, low-interest financing, and bigger rebates can still take advantage of offers from over two dozen brands.
The truth is that new & used car deals for a variety of cars, trucks, and SUVs remain strong if you know where to look. For example, Volkswagen is continuing to offer 0% financing for 72 months on nearly every model plus no payments for 120 days. With 0% APR, the Atlas Cross-Sport ranks among the best deals on an SUV.
However, unprecedented 84-month APR deals have been scaled back considerably. At the moment, the best offers feature 72-month interest-free financing from brands like Chevy and Ford. Fortunately, Jeep has taken some unimpressive offers from earlier this month and improved them as part of its 4th of July sale.
For example, the 2020 Jeep Cherokee now features 0% APR for 72 months. Earlier this month, the best deal was 0% for 36 months plus a paltry $750 bonus. That can amount to a big difference when it comes to money spent on interest. Even luxury brands like Jaguar are offering 0% APR for 72 months on every single model.
Brands still offering great COVID-19 offers:
Brands that have pulled back COVID-19 deals:
While no one can predict what next month will bring, we think there's a lot to be excited about for consumers. For example, Subaru has never offered 0% APR for 63 months before on popular models like the 2020 Ascent. Similarly, BMW is offering low-interest financing and discounts on its highest-performance M models.
That said, there are some important things 4th of July car buyers should keep in mind. For example, some cars have been harder to find due to a growing inventory shortage. As always, shoppers should avoid common car-buying mistakes, like failing to know their credit situation before heading to the local dealer.
CarsDirect's team of experts is obsessed with spotting industry trends and changes that can help consumers. Stay tuned for our ongoing 4th of July deal coverage in the coming days, and be sure to make use of our comprehensive analysis of the best lease deals as well as 0% specials that can save you money.