Shopping for a car these days means knowing the difference between many different types of vehicle powertrains. One choice you don't often hear of is a mild hybrid. Unlike a full hybrid or plug-in hybrid model, a mild hybrid can't run on electric power alone. Here's a look at mild hybrid systems, and if they're worth considering for your next car.
What Does Mild Hybrid Mean?
A mild hybrid electric vehicle or MHEV is a form of a hybrid car that uses an electric motor and battery to assist in some functions of vehicle operation. This saves on fuel consumption by making your car more fuel-efficient.
MHEVs allow the engine to shut off when a car is coasting or braking, thereby saving on gas. They also eliminate the traditional belt drive engines use to run certain parts and run those components off of a more robust electrical system. These more powerful electric systems taking over the running of some vehicle components allow the engine to run more efficiently as well.
By using some combination of a small electric motor and battery pack, using regenerative braking, and a powerful electrical system, some mild hybrid cars can be around 20% more fuel-efficient than their ICE brethren, according to Kelley Blue Book.
Are Mild Hybrids Worth It?
Finding a vehicle with a mild hybrid system can be a boon if you're looking for good fuel economy without shelling out the extra cash for a full hybrid car. Mild hybrids tend to be a bit less expensive than their hybrid counterparts. However, not all mild hybrids are as affordable as some non-hybrid models.
Mild hybrid vehicles are a popular choice, and many brands make them including GM, Volvo, Audi, Ford, Jeep, and RAM. They can dramatically improve your vehicle's fuel economy and boost your stop-and-go driving performance.
Mild hybrids can be worth it if you're in the market for better gas mileage, especially in today's world of rising fuel costs. But if you really want to go for long-term saving, a full hybrid may save you more in the long run due to better fuel efficiency, despite having a higher initial price tag.
If you don't want to spend the extra cash upfront but are still concerned with getting the most bang for your buck, a mild hybrid is a better option than a standard non-hybrid car. Some examples of mild hybrid vehicles you can purchase today include the RAM 1500, and Volvo S60.
According to Volvo, the 2022 Volvo S60 with mild hybrid technology gains as much as 3 miles per gallon in both city and combined mileage figures over non-hybrid models. The RAM 1500 gains about 2 MPG in city driving for the 5.7L Hemi V8 engine with eTorque mild hybrid technology.
These may not seem like extensive differences, but with today's skyrocketing fuel costs, every little bit will help you save.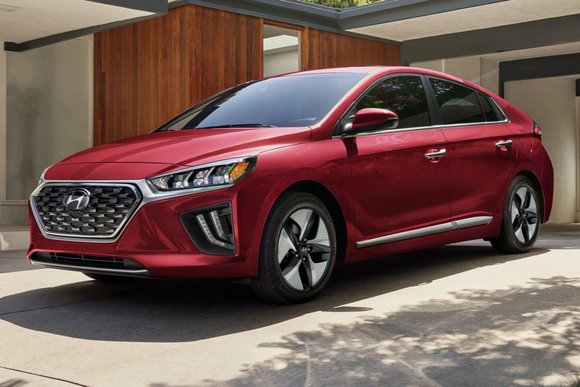 Mild Hybrids vs. Full Hybrids
MHEVs are good at saving on gas, but they can't run under electric power alone. Full hybrids, on the other hand, are capable of driving for short distances on electricity only. Full hybrid cars have bigger batteries and more robust electric motors which power vehicles at low speeds for a short distance. They're typically more expensive than mild hybrids, but they get even better fuel economy.
There are many popular options for full hybrid cars these days including the Honda Accord Hybrid, Toyota Camry Hybrid, and the Hyundai Ioniq. Hybrid vehicles come in many variations, and all different shapes, and sizes. Be sure to ask your dealer about the hybrid vehicle that's right for you.