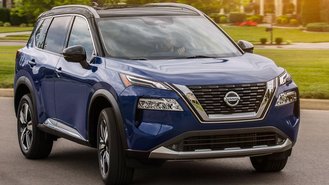 If you're planning a lease buyout, your options may be limited for getting a discount. Fortunately, there may be ways to get a better interest rate if you play your cards right. Doing so could help get you a better deal if you're planning to finance.
Since your lease buyout price is predetermined, you generally won't be able to take advantage of manufacturer rebates. However, if your dealer is able to certify your car according to the factory's CPO requirements, there may be a loophole.
For example, Nissan allows dealers to extend CPO car deals involving promotional financing. In some cases, this could get you access to lower rates than you may be able to get on your own. If this doesn't happen, your rates could be higher.
With a lease buyout for a non-CPO car, Nissan limits customers to so-called Standard Rates. As a result, your ability to take advantage of ultra-low APR offers could be limited. We recommend exploring your options with your local dealer.
Another key point is that this assumes you're planning a lease buyout with a captive lender. If you're considering a lease buyout loan or happen to have bad credit, there may be some special loan requirements worth knowing about.
An increasing number of automakers have implemented limits on your ability to buy-out leases. In Nissan's case, the company began prohibiting lease returns to non-Nissan dealers. Similar limits from GM and even Honda soon followed.