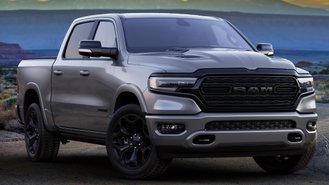 If you're a veteran or active member of the military, Veterans Day could be a good time to buy a car to take advantage of special deals from manufacturers. While some brands may offer better military discounts for veterans and their families, the fact is that most military rebates are actually offered on a year-round basis.
The best military rebates on cars are worth up to $1,000 from brands like Lexus and can be combined with other offers. However, a chip shortage has resulted in significant changes for veterans and retirees. Earlier this year, GM canceled a long-running Supplier Pricing discount and replaced it with a $500 rebate instead.
Look for limited-time offers from brands like Hyundai. In past years, the company has actually doubled its military discount to $1,000. Given the fact that Hyundais tend to rank among the cheapest cars to lease, this could boost your likelihood of getting a great deal. Offers like this tend to expire within days of the holiday.
Combined with fewer incentives in light of an inventory shortage, those in the military may find themselves paying unusually high prices. In some cases, brands are paying customers to wait with additional incentives. Most military rebates may even be able to be extended to family members living in the same household.
For those with no affiliation to the military, November is typically a period in which we see spectacular model-year-end car deals. However, 2021 is shaping up to be a mixed bag. The good news is that the best 0% APR deals currently involve zero-interest financing for up to 84 months on popular trucks like the RAM 1500.
While there are cars with big rebates as well as new car lease deals, there may be cases in which dealers aren't able to honor manufacturer lease prices. If your FICO score isn't great, bad credit auto loans for veterans may enable you to get financed more easily provided that you can meet certain lender requirements.