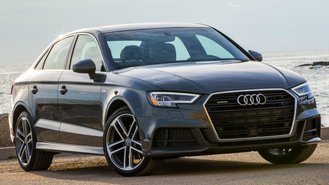 Those looking to buy the latest version of Audi's most affordable car are in for a wait. According to the German automaker, the redesigned A3 won't be sold in the U.S. until the 2022 model year. Curiously, the brand has chosen to take the unusual step of skipping the 2021 model year altogether. Here's what that means.
At $34,295 with destination, the 2020 A3 is Audi's most affordable car. However, while shoppers will find just about every other 2021 Audi in stock at dealers, the A3 is an exception. When we reached out to Audi spokesperson Amanda Koons, we learned that rumors circulating online are correct — there will be no 2021 A3.
Gaps like this are extremely rare but not unheard of. For example, Acura has opted to skip straight from the 2020 MDX to the redesigned 2022 MDX due to the pandemic. Other noteworthy cases over the past decade or so involve the Volkswagen Passat (no 2011 model) and Mitsubishi Mirage (no 2016 model).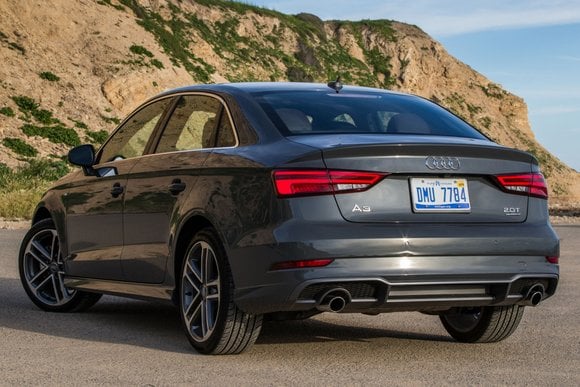 Thinking of picking up a 2020 A3 at a discount? You may be too late. That's because national inventory listings show just over 1,000 cars left in stock. That could be disappointing considering Audi is offering some impressive incentives that aren't all being advertised in the brand's big annual holiday sales event.
While the A3 is eligible for 0% APR for 72 months, Audi is offering hidden savings as well. Alternatively, buyers can choose a $2,000 Audi Credit plus a $750 Season of Audi Credit. Finally, dealers are being given a $750 Marketing Allowance — a form of dealer cash — that can boost your savings to $3,500.
If you can't find an A3 still in stock, stepping up to the 2021 A4 (MSRP from $40,145) requires nearly a $6,000 premium. Fortunately, cars like the Mercedes-Benz A-Class (from $34,700) and the recently-added front-wheel-drive version of the BMW 2-Series Gran Coupe ($36,695) offer solid alternatives for shoppers.
Current Audi offers are set to end on January 4, 2021.