Update: After publishing this article, we learned that Audi started offering a $1,500 holiday credit on e-trons yesterday. We've updated our figures and added information about a recent price cut.
Audi isn't wasting time by offering massive discounts on the 2021 e-tron this fall. According to dealer incentive bulletins, the all-electric SUV is eligible for up to $12,000 in savings while most automakers are still focused on clearing away 2020 inventory. However, we found some important catches worth knowing about.
For starters, all e-trons are eligible for a $7,500 leasing bonus reflecting the full value of the federal EV tax credit. In addition, opting for the Premium Plus model can get you access to $2,000 in lease bonus cash. The range-topping Prestige trim features an even larger discount worth $3,000 for $10,500 in combined savings.
But that's not all. We just learned that Audi is offering a $1,500 Season of Audi Credit whether you plan to buy or lease through January 4. Under ideal circumstances, that can translate to as much as a $12,000 discount off MSRP. It's not every day that buyers can find double-digit savings on a 2021 Audi SUV.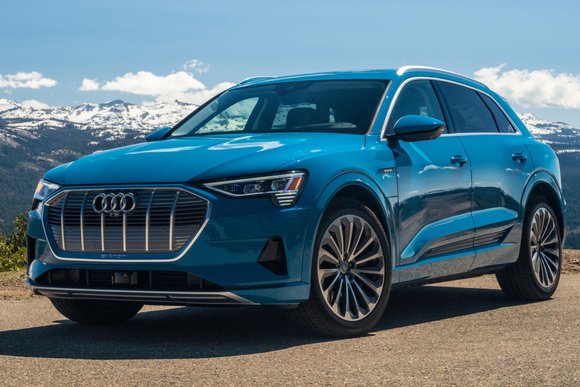 That said, offers on the e-tron Sportback are worth "just" $9,000 based on the $7,500 leasing bonus and $1,500 Season of Audi Credit. If you missed the chance to scoop up a 2020 e-tron, now may be a good chance to save. A special Costco deal involving Employee Pricing ended last month but excluded newer e-trons.
For reference, both the Tesla Model Y and Model X are no longer eligible for a tax credit and offer no cash incentives. Meanwhile, the 2020 Jaguar I-PACE continues to be eligible for the full $7,500 credit and offers a choice between an unadvertised $5,000 dealer cash incentive or 0% APR financing for up to 72 months.
So is now the time to buy? That depends.
Nearly everything except for the new Season of Audi Credit is focused on leasing. All e-trons are currently eligible for 1.99% APR financing for up to 66 months just like most of Audi's 2021 lineup. Still, the cheapest e-tron does benefit from an $8,900 price cut for 2021 from $74,800 to $65,900 excluding destination.
Year-end luxury car deals tend to be pretty good. Whether or not this year continues that tradition remains to be seen in light of the coronavirus pandemic and a national inventory shortage. For now, we consider Audi's e-tron offers remarkably competitive at this point in the year.
Unless noted otherwise, current Audi offers end November 2.