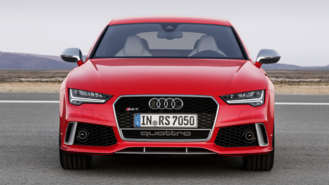 Buying at the end of the model year, especially before a redesign, can often yield impressive savings. Audi is certainly proving that to be the case with nearly $18,000 in incentives this month on recently revamped nameplates. Incentive bulletins show a huge boost in unadvertised discounts, especially on performance models.
Through November 30, dealers are being given something called a Marketing Allowance to help offer discounted prices. Essentially a form of dealer cash, it isn't advertised like a traditional rebate but can yield big savings if you can find a dealer willing to pass along the full amount to clear the way for new inventory.
Most versions of the 2018 Audi A6 and A7 are eligible for a $10,000 discount, while the performance-oriented S6 and S7 both feature a whopping $15,000 incentive. The A6 has a base MSRP of $50,675 including destination and ranges up to $72,875 for the S6. The A7 starts at $70,675, while the S7 has an MSRP of $82,175.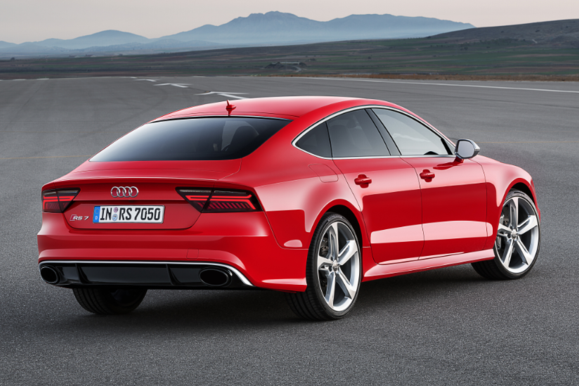 At the top of the range, the RS 7 is eligible for a massive $17,500 incentive to help bring down its rather steep price tag of between $115,875 and $132,675. That marks the largest single discount we've seen so far this year on an Audi. However, the car's status as a limited production model makes it extremely hard to find.
Prefer a stately sedan? All 2018 A8 models, including the S8, are eligible for a $12,500 incentive. The A8 starts at $83,475 while the S8 is priced from $116,875. All Audis are also eligible for a $1,000 loyalty discount when buying through Audi Financial, bringing the largest savings to $18,500 in the case of the RS 7.
If you don't need the latest & greatest and aren't interested in waiting for a 2019 model to hit the ground, this is undoubtedly a great time to pick up an outgoing model. But you'll have to find a dealer willing to deal. That may not be so hard, however, now that we've reached the heart of the holiday selling season for luxury cars.