While year-end deals on luxury cars didn't disappoint, the aftermath is proving to be quite concerning in January. Special offers from Audi are especially awful when it comes to leasing, with some models featuring payments that are as much as $100/month more expensive than before. Here's what you need to know.
The worst deal comes in the form of the 2020 A3 Premium Sedan at $399 for 36 months with $3,293 due at signing based on 10,000 miles per year here in Southern California. With an effective cost of $490/month, that's $102 (per month!) more than last month's offer of $299 with $3,193 at signing, or $388/month.
As we reported recently, the A3 will skip the 2021 model year as Audi prepares a full redesign this year in the form of the 2022 A3. Although one might think the brand would cut lease prices at this point, the fact is that the roughly $35,000 A3 above is now more expensive than a $45,000 2021 Lexus IS 350 ($462).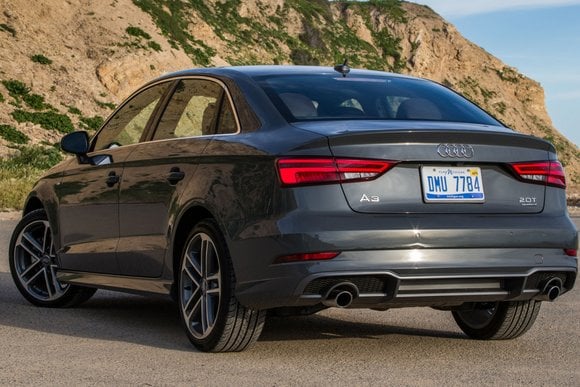 Other models are more expensive, too. For example, the 2021 Audi Q7 Quattro Premium now has an effective cost of $747/month, $54 higher than last month's deal that came out to $693. Just for reference, the SUV's latest price is $155/month more than Cadillac's cheapest advertised lease on the three-row 2021 XT6 ($592).
To be fair, it's normal for luxury car deals to fall into a slump around this time. BMW quietly raised lease payments on a number of models like the 2021 X3 from $399 to $449, a $40 increase despite the fact that the offer limits buyers to just 7,500 miles per year. Similarly, Lexus raised its 2021 rates from 0% APR to 0.9%.
Sadly, Audi deals haven't truly been great since last summer when a Costco deal involving Employee Pricing promised over $13,000 in savings on select models. For now, those looking to lease an Audi (or another luxury brand) may find it worth waiting for better deals considering most 2020 models have sold out already.
Current Audi offers will end on February 1, 2021. Stay tuned for updates to our Presidents' Day deal coverage early next month.