A lot of shoppers hoping to get a deal for Memorial Day may be in for a rude awakening. That's because car manufacturers have been quietly increasing rates for both financing & leasing over the past several months.
Based on our analysis, 72-month loan options have been scaled back and lease payments have been rising steadily. However, there are still many good deals that can be found if you know where to look.
Here's what you need to know.
Examples based on a Los Angeles location
Shrinking Loan Offers
Zero percent financing certainly isn't dead, but some brands have scaled back offers significantly.
For example, Nissan is now offering 0% financing on the popular Rogue, but only for up to 60 months. On a $26,000 vehicle, that would equate to a monthly payment of $433 with a total cost of $26,000.
Last year, it wasn't uncommon for the brand to offer 0% APR for 72 months plus a $500 finance bonus. That translates to a monthly payment of $354 with a total cost of $25,500 before taxes & fees.
That's a $79/month difference in monthly affordability. For some buyers, that could be enough reason to shop a competitor, consider a cheaper vehicle from the same brand or switch to a lease.
Toyota has hit the brakes as well. The 72-month rate on the Corolla has risen somewhat unbelievably to 3.49% APR (up from 1.9 in April). The 60-month rate is 1.9% (up from 0.9).
Rates on the all-new Camry have gotten progressively worse every month in 2018. The 72-month rate has risen from 0.9% back in February to 1.9% in March, then 2.9% in April and finally 3.49% in May.
On a $25,000 car, that equates to a $28 increase in payment compared to the lowest point in February, reflecting an additional $2,055 in interest costs.
Higher Lease Payments
Fortunately, it's still possible to find great lease deals. However, payments are creeping up.
For example, Kia hiked lease prices on at least 8 models in May by up to $10/month or by adding as much as $500 to its amounts required at signing.
The Forte, once one of the only models with a sub-$200 lease, now has an effective cost of $235/month when factoring both the payment and amount at signing.
In a more extreme case, Toyota has raised lease prices on at least 10 models in May. The most severe involve the popular RAV4 and Highlander, which are now up to $20/month more expensive.
Previously, the RAV4 was one of our top picks on a small SUV lease. This month, it was undercut by the all-new Volkswagen Tiguan, which features a new $179/month lease.
See All Cheapest Lease Deals »
Who's Offering Deals?
Brands like Hyundai, Ford and Mazda remain quite aggressive when it comes to financing.
Hyundai is offering 0% APR for 72 months plus $1,000 on all Elantras, one of the best financing deals on a small car.
Mazda is offering up to $1,780 in discounts for leasing the CX-5, compared to just $500 for buying. We're seeing leases from $209 for 36 months with $1,999 at signing, giving it the same effective cost as a Ford Fiesta.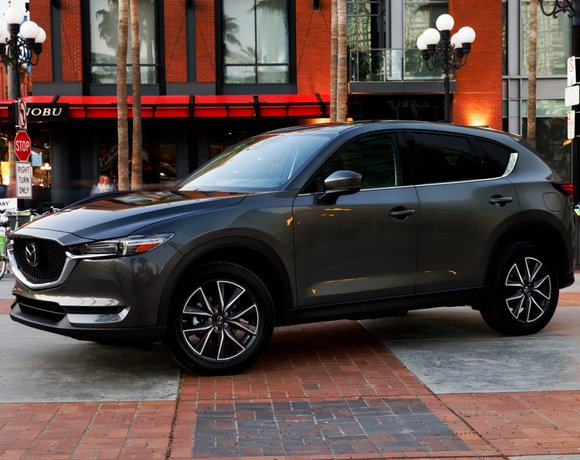 Ford is offering 0% APR for 72 months plus $2,000 on the Fusion Hybrid. Lincoln is offering 0% for 60 months plus $4,000 on the MKC when including a trade-in bonus for Memorial Day and a discount for coming from a competitor.
Alternatively, shoppers should be sure to always consider what the total cost will be with other incentives. For example, Chevy is offering 20% off MSRP on the Malibu LT, which can be worth over $5,000 off MSRP.
In some cases, the best discounts may not be advertised. For Memorial Day, Infiniti doubled dealer cash incentives to $6,000 on most versions of the Q50 when buying but not for leasing.