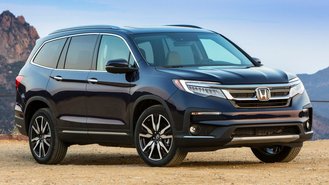 Updates as of April 16: Mazda has doubled its loyalty discount to $1,500. We've also added Mercedes-Benz based on the latest offers.
Now that the coronavirus has impacted vehicle production and is expected to have a major impact on sales, some manufacturers have rolled out new loyalty discounts to keep customers from switching brands. In some cases, these incentives can save consumers a fair amount of money when buying or leasing right now.
For example, Hyundai introduced a $1,000 Valued Owner Coupon last week for buying or leasing a 2020 Santa Fe, which already has one of this month's cheapest leases on an SUV. Other 2020 models get a $500 discount. With the 2020 Sonata, this can be combined with 0% APR for 60 months with no payments for 90 days.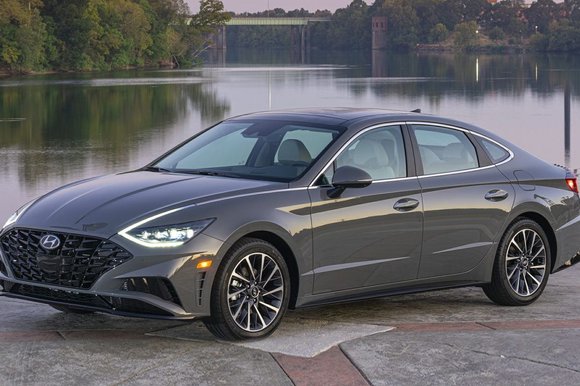 Similarly, Honda is offering a $1,000 loyalty discount across nearly its entire lineup, with key exclusions being the Civic Type R and all-new Honda CR-V Hybrid. Combined with other Honda incentives, this can equate to substantial savings. To qualify, you'll have to own or lease any 2009 or newer Honda vehicle.
Acura is taking a similar step with a $500 discount that can be used when buying instead of leasing. Together with other Acura offers, consumers can now save up to $6,000 off the 2020 MDX when taking out a loan through Acura Financial Services thanks to an unadvertised $5,500 financing incentive.
Volvo models offer one of the largest loyalty discounts at the moment with as much as a $2,500 bonus for buying in places like the Northeast. However, shoppers should be aware that the amount the brand is offering can vary by region and is worth $500 less when you opt to lease rather than buy.
More recently, Mercedes-Benz began offering a $1,000 loyalty discount on most models. Interestingly, our analysis finds that vehicles like the 2020 S-Class Sedan feature as much as $5,000 in potential savings when purchasing through Mercedes-Benz Financial Services (or $4,000 when leasing).
Other offers after the arrival of COVID-19 involve unusually low rates like 0% APR for 63 months from Subaru and interest-free financing for 84 months from GM, Ford, and FCA. Deferred payments from most major brands offer more flexibility, with VW offering up to 6 months before your first payment.
Due to increasing limits on social distancing, dealers in places like California may be experiencing limits on their ability to provide a traditional sales experience. Be sure to contact your local dealer to learn about potential alternatives like online buying and home delivery.