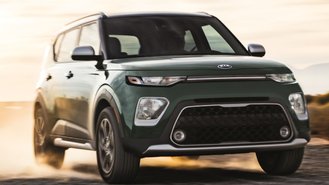 The best deals for buyers with subprime credit involve special rates and discounts that can help result in lower monthly payments on a wide range of affordable cars, trucks, and SUVs.
Shoppers with a credit score under 620 can often find it harder to get approved for an auto loan. Fortunately, the best brands for buyers with bad credit cater to these customers.
2021 Chevy Silverado 1500
10.9% APR for 72 months. Great deals on full-sized trucks can be hard to come by if you have bad credit. Through May 3, the Chevy Silverado is eligible for rates as low as 10.9% APR for 72 months through GM Financial.
To put that into perspective, Ford's best 72-month rate on the new F-150 is 6.9% APR. And that's with top-tier credit! Sadly, Chevy's deal is limited to Regular and Double Cab styles and excludes the Crew Cab completely.
Check 2021 Chevy Silverado Prices Near You »
2021 Kia Soul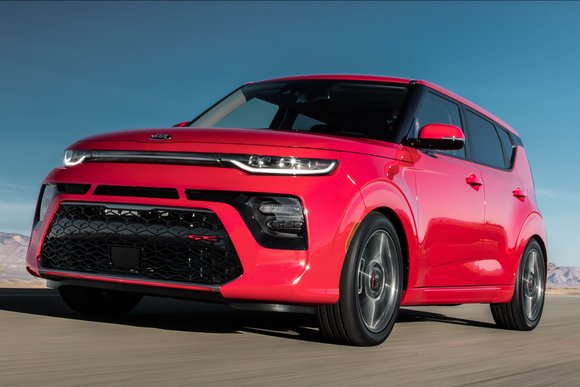 5.5% APR for 72 months. A cross between a hatchback and an SUV, the Soul offers buyers with subprime credit an affordable and relatively stylish-looking choice when taking out a loan through Kia Motor Finance through May 3.
According to a dealer incentive bulletin, those with a credit score under 620 can qualify for rates like 5% APR for 60 months and 5.5% for 72. As a result, you may be able to drive home a new Soul for less money than you think.
Check 2021 Kia Soul Prices Near You »
2021 Jeep Renegade
Up to $8,500 off MSRP. The Renegade is often among the most deeply-discounted small SUVs you can buy. Through May 3, Chrysler Capital is offering an extra $750 off with a special discount called CCAP Subprime Bonus Cash.
The best part is you can combine the bonus with other incentives. Here in California, the 2021 Renegade Latitude 4x4 already offers $7,750 in savings. With the extra $750, that can bring your total to as much as $8,500 off MSRP.