Although you won't always find new car leases with no money down, manufacturer incentives reveal some noteworthy $0 down lease deals this fall. In some cases, Sign & Drive promotions can offer the added benefit of even covering your first month's payment. Here are some of the best deals available in the month of October.
For more great deals, be sure to see our monthly ranking of the best lease deals. We also have a running list of over 300 leases that you can sort by criteria such as lowest payment, the lowest amount due at signing, effective monthly cost, etc.
$0 Down SUV Leases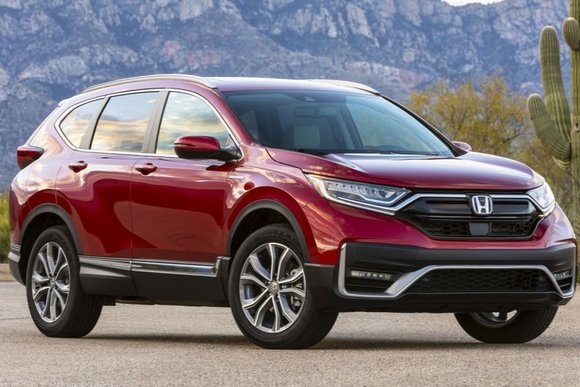 At $330 for 36 months, the CR-V Hybrid is both affordable and fuel-efficient. As we reported last month, the all-new SUV can even be cheaper to lease than a Toyota RAV4 Hybrid. At this price, upgrading from the regular CR-V can cost as little as $20/month. For the money, we consider this a rare deal worth taking advantage of.
Although we sometimes see other great $0 down SUV leases, the CR-V stands out at the moment. That said, Chevy sometimes offers incredibly good deals on the Equinox crossover that include big discounts for those coming from a competitive lease. Stay tuned for next month's special Black Friday deal coverage for possible developments.
The offer ends November 2 and is available nationally.
$0 Down Car Leases
If you're on a budget, the Fit should be on your shopping list. A high residual value helps make the highly-rated hatchback one of the cheapest cars you can lease. That isn't always the case when it comes to small cars. At $210/month, this Sign & Drive deal may be one of your last chances to find one considering the Fit will be discontinued after 2020.
This promo ends November 2 and is available nationally.