We're providing the only ongoing coverage of the best 4th of July deals on cars & SUVs in 2021. Unlike your typical holiday, this year's Independence Day shoppers will have to contend with higher sale prices amid an inventory shortage. That could make finding great deals particularly valuable.
Here you'll find inside info on the best deals for buying & leasing based on a mix of advertised 4th of July car sales and hidden deals you won't hear about anywhere else. We're already seeing opportunities to enjoy rare deals involving 0% APR and no payments till this fall on some of the hottest vehicles.
Updated July 2 at 2:07 pm
Chevy is offering deferred payments for 90 days
The Bolt EV can now be leased from $166/mo
Chrysler is offering no payments for 90 days
Best 4th of July SUV Deals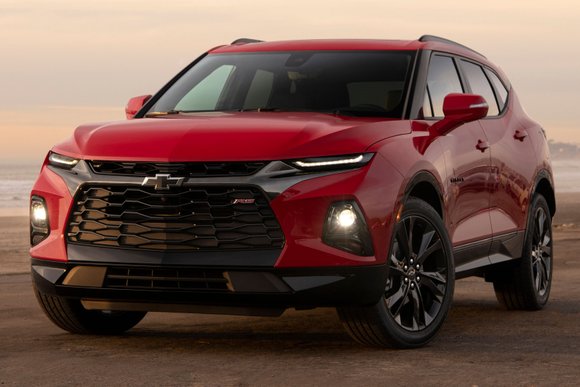 Chevy is now offering No Payments For 90 Days on the Blazer and a handful of other models. You can combine the deal with zero-interest financing for up to 6 years. 0% APR incentives are becoming harder to find, so we consider this a great deal.
Alternatively, Chevy has introduced a Sign & Drive lease on the Blazer 2LT V6 starting at just $325 for 36 months with $0 due at signing. This is a bargain considering smaller SUVs like the Toyota RAV4 LE can have an effective cost as high as $365. Check Blazer Prices Near You »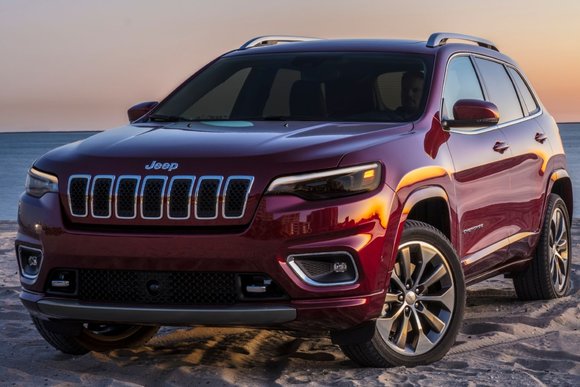 FCA is offering crazy loyalty discounts to returning lessees. Last month, the company (now called Stellantis) introduced as much as a $5,400 lease loyalty incentive on the Cherokee SUV. Offers can vary depending on trim with the best discount on the 4x4 Cherokee Limited.
Sadly, APR deals like 0% financing for 84 months have disappeared. That said, the company is now offering deferred payments for 90 days on most models. If you could use the flexibility of no payments till this fall, this could be a good deal. Check Cherokee Prices Near You »
Its been almost a year since Hyundai first offered 0% financing on its most popular SUV. Through July 6, all Palisades offer 0% APR for 48 months. On a $40,000, our analysis finds that this can equate to an $1,800 price cut compared to last month's best rate of 2.25% APR.
Having said that, the Palisade remains one of the fastest-selling vehicles and, like the Kia Telluride, has often been subject to dealer markups. Odds are the SUV will be harder to find than most cars, so be sure to shop around. Check Palisade Prices Near You »
Best 4th of July Car Deals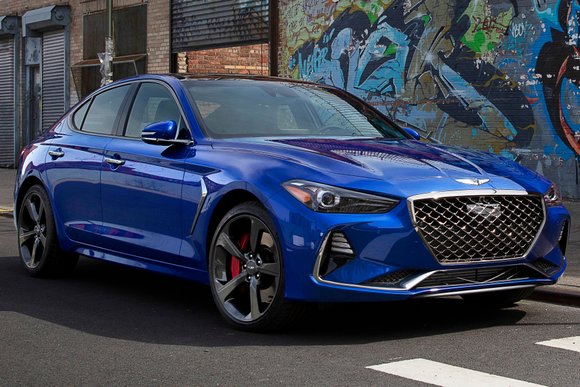 Through July 6, Genesis is offering a $4,000 cash incentive on the 2021 G70. That's the largest discount we've seen to date. The downside is that the rebate can't be combined with 0% APR financing for up to 72 months.
If you can still find one in stock, now may be the time to get a great deal. In contrast, your odds of getting a good price will be far less on the redesigned 2022 G70 despite it having a hidden deal. Check G70 Prices Near You »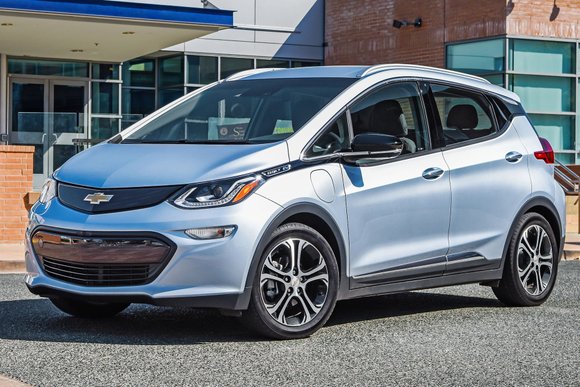 Odds are you won't find a cheaper lease on a car than the Chevy Bolt EV. Despite having a $38,000 MSRP, significant discounts can enable you to lease a Bolt LT with Fast Charge from just $288 per month with $288 at signing, one of the best car leases. And that's before additional state plug-in rebates like the CVRP.
A special Costco deal adds $3,000 in savings, resulting in a massive price cut to just $166 with $166 at signing in places like San Francisco. While this ranks as one of the cheapest electric car leases, the prices include a $1,500 bonus you can only get when coming from another vehicle lease. Check Bolt EV Prices Near You »
The Kia K5 is one of the few cases in which you can still enjoy zero-interest financing plus a cash incentive. Through July 6, Kia is offering 0% APR for 60 months plus $750 in trade-in assistance cash.
To get the discount, you'll need to trade-in a 2002 or newer car. Since the K5 has no other rebates, odds are that buyers will find financing to be the best possible deal. Check K5 Prices Near You »
American-Made Car Deals
We're seeing deals from sea to shining sea on the Ford Ranger pickup. Those looking to show their patriotism with the "most American" vehicle can now enjoy 0% APR financing. In places like California, you can stack that offer with trade-in assistance discounts worth up to $3,500 on this Michigan-built truck.
The downside is that Ford canceled most rebates last month, so you could miss out on this savings if you don't plan on trading-in a vehicle. Ford Credit's best interest rate is also limited to 36 months, and choosing a 60-month term involves a less favorable offer of 1.9% APR. Check Ranger Prices Near You »
Hidden 4th of July Deals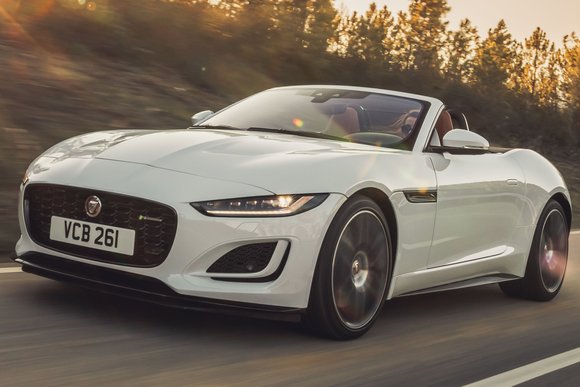 You can get a crazy good deal on a new F-TYPE right now. According to a dealer incentive bulletin, Jaguar is offering a $10,000 allowance on V6 and V8 models ($8,000 off the 4-cylinder turbo). This is by far the brand's largest discount. Check F-TYPE Prices Near You »
4th of July Deals: Frequently Asked Questions
When do 4th of July car sales start? Manufacturers launch holiday sales at different times. For a typical holiday, we would start to see deals about 2 weeks beforehand. However, 2021 is shaping up to be a very different environment in light of an inventory shortage caused by problems with semiconductor production.
Just recently, we found that Memorial Day deals were nowhere near as good as last year. In some cases, they actually got worse. For example, Jeep canceled 0% APR for 84 months before the holiday. Now, SUVs like the Cherokee limit zero-interest financing to 48 months. Things may change, but it's looking doubtful.
Is the 4th of July a good time to buy a car? Normally, the answer would be yes. However, the outlook for 2021 isn't particularly good. More than half a dozen brands have already raised interest rates and scaled-back discounts. In a normal year, Ford would offer some of their cheapest leases for Independence Day.
This year is already different. In June, Ford eliminated most of its standard rebates and even raised prices across its lineup. While holidays can be a good time to buy, brands like Chrysler, Dodge, and Jeep sometimes add holiday bonuses but take away other rebates at the same time, negating any actual advantage.
Some models have especially bad deals ahead of July 4th. For example, Toyota Tacomas remain very hard to find and have practically no incentives. There are still 4th of July deals to be had on trucks, but don't expect to see discounts as good as what we saw last year.
How can I get the best deal? Prices are higher in most parts of the country and buyers are willing to pay over MSRP, so ensure you get every discount possible. Conquest cash can make it easier to switch brands. For example, Acura is offering a $2,500 cash incentive on the TLX for coming from a competitor.
Similarly, there are big loyalty discounts up for grabs simply for leasing a car from the same company. For example, Buick is offering a $3,500 bonus for current Buick or GMC lessees on the Enclave. With the discount, the flagship model can be leased from $359/month, one of the best deals on a luxury SUV.
If you're looking for safety features, you can find great 4th of July deals safe cars. In fact, models rated by the IIHS as Top Safety Pick+ like the all-electric Volvo XC40 Recharge offer the chance to save as much as $14,000 off MSRP thanks to plug-in incentives and a federal tax credit you can't get with other Volvos.
Can I buy a car with bad credit? Yes, you can buy a car with subprime credit and get the same rebates as everyone else. However, odds are you won't qualify for 0% APR. In general, those with a credit score under 620 will have to meet special requirements.
Fortunately, some brands cater to those with subprime credit. CarsDirect also has a network of dealers that specializes in helping buyers get an auto loan, even with bad credit. You can submit a free request for information today using our secure online form.