The 4th of July holiday is approaching, and it's looking like an awfully good time to buy thanks to leases from $119/month and offers worth up to 20% off MSRP. It's also a great time to take advantage of deals on fuel-efficient cars.
Over the past week, popular brands have begun introducing special holiday incentives. The best deals involve as much as a $1,500 advantage compared to earlier this month. We're also seeing new financing offers like 0% APR for 72 months.
We know it can be hard to tell the difference between a genuine deal and one that you could get any day of the year. That's why we're focusing on holiday offers and promotions we think are worth knowing about ahead of Independence Day.
As usual, we're anticipating numerous updates, so please check back for the latest info.
Updated 2:32 pm Monday, July 3
Mazda 4th of July Deals

Added 6/27!
On June 27, Mazda added cheaper leases, better rates and extra cash on select models. There's also a No Payments for 90 Days promotion on nearly the entire lineup — even the new Miata RF is eligible!
The all-new CX-5 now features 0% APR for 36 months, the first time we've seen such a low rate. The 60-month rate has also fallen to 0.9% (down from 1.9%). The longer term gets you access to the 90 day payment deferral.
It's also a great time to buy the larger CX-9. Mazda just introduced a $1,500 rebate, compared to no incentive earlier this month. Even the CX-3 gets in on the action with $1,000 cash (double the amount earlier this month).
Leases on the sporty Mazda3 have also been cut $10/month. The sedan now leases from $159/month, giving it the same effective lease cost as a Toyota Corolla SE. Choose Your Mazda »
Ford 4th of July Sale

Updated 6/30!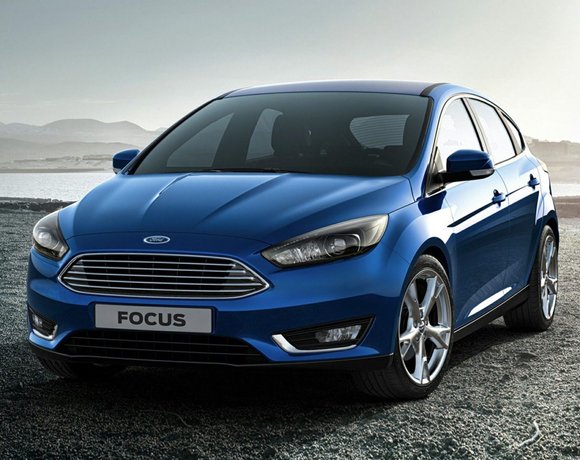 As of June 30, both the Fusion and Escape now feature $199/month, $0 down leases here in California. That's following a huge surge in lease discounts to as much as $5,500 in the case of the Escape.
But that's not all. Back on June 22, Ford upped discounts on the 2017 Focus to $4,000, an increase of $1,500. That's double the savings you'll find on the Toyota Corolla.
Many models now feature 0% APR for 72 months plus a $1,000 trade-in bonus. Vehicles eligible for the bonus include the Focus, Fusion, Fusion Hybrid, Fusion Energi, Escape, Edge and F-150.
Offers end July 5. Choose Your Ford »
Toyota 4th of July Offers

Added 6/29!
Starting June 28, Toyota began introducing holiday offers ranging from extra cash on the Camry to a big cut in lease price on the RAV4. Offers vary by location, so be sure to check local incentives.
In most regions, the 2017 Camry now features $3,000 cash, the most we've seen to date. Now that the redesigned 2018 Camry is almost here, expect to be able to negotiate a stellar price. In cities like Chicago and San Francisco, we're even seeing 0% APR for 72 months plus $1,000 cash.
Here in Los Angeles, the 2017 RAV4 LE gets a huge $20 cut in payment. You can now lease one from just $199/month, making this the best deal we've seen to date — even better than Memorial Day. Interestingly, that's $50 (per month!) less than the all-new C-HR. Choose Your Toyota »
Nissan 4th of July Offers

Added 7/03!
On July 1, Nissan added a $1,000 holiday bonus on the 2017 Versa, Maxima, Murano, Pathfinder, Armada and Frontier. Unlike other automakers, the promotion expires July 17.
Savings on the 2017 Pathfinder now stands at $3,250, but you can also choose to finance at 0.9% for 60 months and take a smaller cash amount of $1,000.
Other SUV models feature impressive savings, too. You can now save up to $3,500 off the midsize 2017 Murano or $4,500 off the full-size 2017 Armada.
Discounts may improve after July 5. That's when last month's offers expire, so there's a possibility you may be able to pick up some extra savings and still get the bonus. Choose Your Nissan »
GM 4th of July Sale

Added 7/03!
Through July 10, GM is offering a number of deals involving 0% APR financing for 72 months. Here are the ones worth knowing about.
Chevy: 0% for 72 months + 90 day payment deferral on all Camaros, Tahoes and Suburbans, as well as Impala Premier and Sonic LT. Or, choose 20% off MSRP on Impala Premier or Sonic LT. Choose Your Chevy »
GMC: 0% for 72 months on all Yukons. Also, 0% for 72 months + $1,250 cash on Acadia SLT or Acadia Limited. Or, 0% APR for 72 months + $1,500 off select Sierra trucks. Choose Your GMC »
Buick: 0% for 72 months + $1,250 down payment assistance on Enclave Leather or Envision Preferred. Choose Your Buick »
Cadillac: 0% financing for 72 months on Escalades. Choose Your Cadillac »
Chrysler 4th of July Sale

Added 6/15!
Starting June 15, FCA introduced 0.9% APR for 84 months (as well as 0% for 72 months) on select models. The catch is that you'll have to give up rebates to get it.
Eligible vehicles include the 2017 Dodge Journey, Jeep Renegade, Jeep Patriot, Jeep Cherokee and RAM 1500.
From June 22, the offer expanded to all versions of the RAM 1500 instead of just Regular Cabs.
We could see a $500 holiday bonus within the next week or so, but the advantage could be minimal. That's because FCA tends to reduce other incentives by the same amount.
Prefer something else? The Jeep Grand Cherokee continues to rank as a stellar deal with $3,000 cash. If you're leasing a competitor, you may be eligible for a $1,000 bonus for $4,000 in savings.
Offers end July 5. Choose Your Jeep » Choose Your Dodge » Choose Your RAM »
Honda Civic Lease Deals

Added 6/21!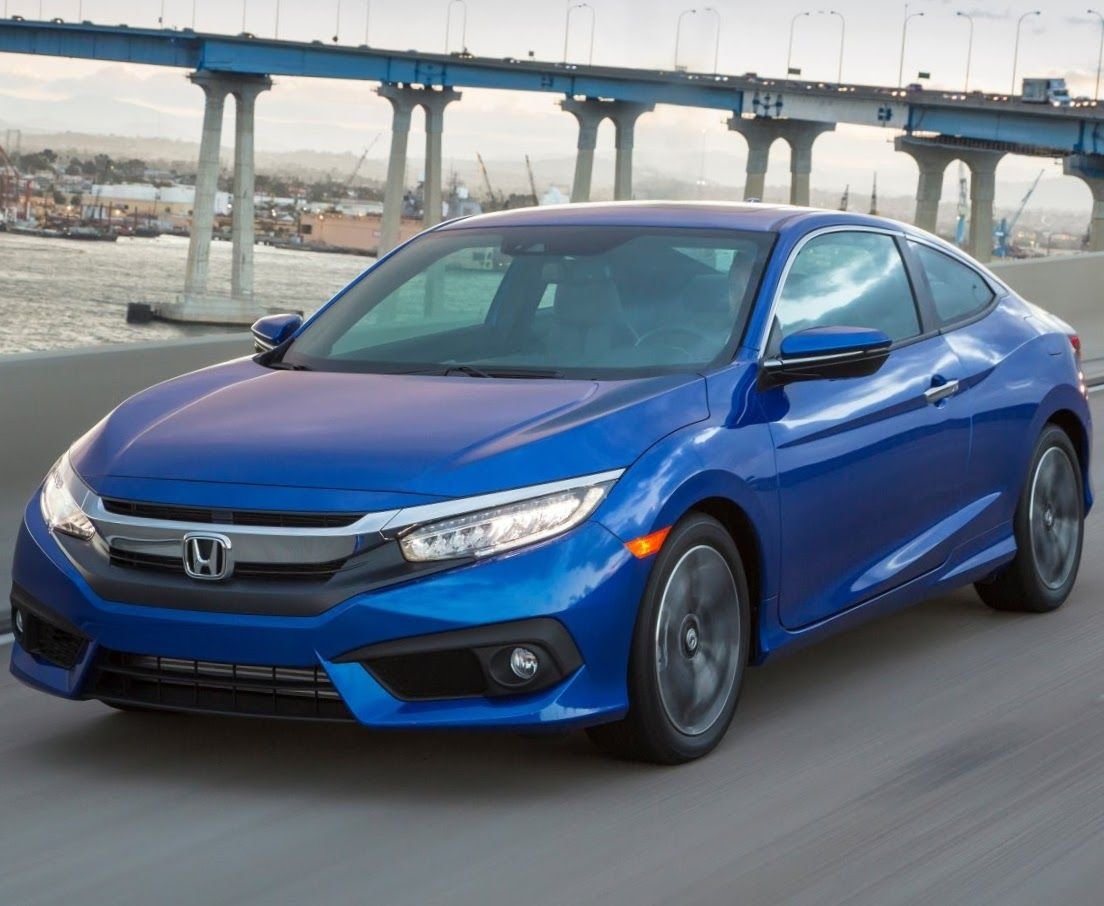 On June 21, Honda added new discounts for leasing the Civic Sedan and Coupe. After about a year of nearly the exact same offers, this is a rare thing to see.
Lease payments have fallen $10/month nearly across the board. That said, the hatchback isn't eligible, not to mention the new Civic Si and Type R.
You can lease a 2017 Civic LX (sedan or coupe) from just $169 for 36 months with $1,999 due at signing. That's within $10 of the Toyota Corolla.
Offers end July 5. Choose Your Honda »
Kia 4th of July Holiday Bonus

Updated 7/03!
Starting June 23, Kia began offering a $500 holiday bonus on the 2017 Forte, Optima, Soul and Sorento. select models. Since it's a bonus, you can combine it with all other cash offers as well as financing deals. The only exception is with leases.
Alternatively, the above models all feature 0% APR for 66 months plus No Payments for 5 Months. Be sure to take advantage of the holiday bonus for maximum savings.
On July 1, an extra $1,000 cash was added on the 2017 Rio and Optima Plug-In Hybrid, as well as $500 on the 2017 Sedona and all-new Niro hybrid. The budget-priced Rio now features up to $2,000 in combined cash.
The 2017 Sorento ranks as a top deal with $3,000 cash when choosing one equipped with the 2.4-liter engine. Altogether, there's $3,500 in savings with the holiday bonus.
Although the holiday bonus was initially set to expire July 5, Kia has extended it through July 10. Choose Your Kia »
Certified Pre-Owned Deals
Buying a used car can be a great way to save a lot of money. When you opt for a certified pre-owned (CPO) vehicle, you also get the added assurance that the car has passed inspection and comes with a warranty.
The best deals this month start at 0% APR, which is something we rarely see when looking at used car offers. Some automakers are even offering payment waivers. See Deals »
All Best 4th of July Deals
Manufacturer
Offer Description
Featured Deal
Expiration
Mazda
No Payments for 90 Days on Select Models

Added 6/27!

0.9% APR for 60 months + No Payments for 90 Days on CX-5 and CX-9
7/05/17
Ford
Huge lease discounts, 0% APR + Trade-in Bonus on Select Models Updated 6/30!
$4,000 off Focus, $199/month $0 down lease on Fusion & Escape
7/05/17
Toyota
Extra Cash on Camry, $20/Month Price Cut on RAV4 Lease Added 6/29!
Up to $3,000 off Camry, Lease a RAV4 from $199/month
7/05/17
Nissan
$1,000 Holiday Bonus on Select Models Added 7/03!
Up to $3,250 off Pathfinder, $3,500 off Murano, $4,500 off Armada
7/17/17
General Motors
20% Off MSRP or 0% APR for 72 Months + Deferred Payments on Select Models Added 7/03!
20% off MSRP on Impala Premier, 0% APR for 60 months + 90 day payment deferral on Camaros, Tahoes and more
7/10/17
Chrysler
0.9% APR for 84 Months on Select Models

Added 6/15!

0.9% APR for 84 months on all RAM 1500 trucks
7/05/17
Honda
$10/Month Lower Lease Price on Civic

Added 6/21!

$169/month lease on 2017 Civic LX
7/05/17
Kia
$500 Holiday Bonus on Forte, Optima, Soul, Sorento

Updated 7/03!

0% APR for 66 Months + No Payments for 5 Months + $500 Holiday Bonus
7/10/17
Updated July 3