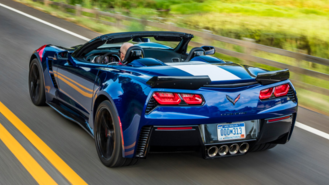 Black Friday can be a great time to take advantage of bonuses worth up to $1,000 and perks like Supplier Pricing. However, with the rising cost of interest rates, 0% financing deals have quickly dwindled. Here, we'll examine several Black Friday 0% APR deals and whether or not they're worth it.
For more 0% financing deals that aren't tied to the holiday, be sure to see our complete roundup of cases in which it's probably smarter to choose financing over rebates. For the latest Black Friday deals, also check out our continuously updated coverage of brands offering holiday specials.
Chevy Corvette: 0% For 36 Months + Supplier Pricing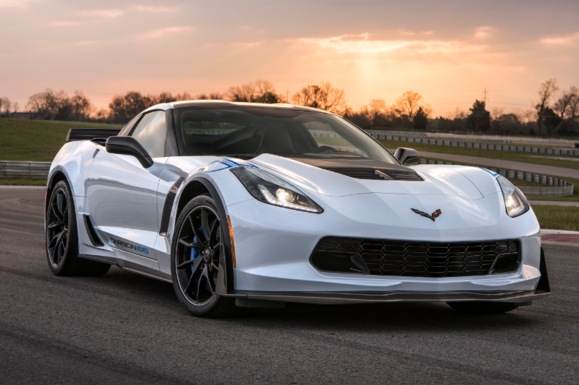 Short Term, Special Pricing: Most versions of the 2019 Corvette are eligible for 0% APR for 36 months. Although the term is quite short, we think it's worth noting that special financing rates on the Corvette are extremely unusual and there are no rebates to speak of.
Costco members are also eligible for GM Supplier Pricing when buying through the Costco Auto Program. In the case of a Corvette Z06 with an MSRP of $80,590, that can save you up to $5,100. What's great is that the deal can be combined with 0% financing.
Learn more about the 2019 Chevy Corvette »
GMC Yukon: 0% For 72 Months
6 Years, No Interest: On November 5, GMC introduced 0% APR for 72 months on 2018 Yukons, a deal we've come to expect from time to time around holidays. Your other option is $4,000 in cash incentives that includes $1,000 trade-in assistance and a $1,500 bonus when financing through GM Financial.
On a $53,000 SUV, your cost with the 0% would be $53,000. With the $4,000, your cost would be $55,481 assuming a 5-year loan at 5%.
If you aren't looking to trade-in an existing car or finance through GM, the discount drops to a mere $1,500. In that case, your cost with a 5-year loan would be a whopping $58,312. Here, the advantage of choosing 0% APR comes out to over $5,300. But there's a catch.
The fine print says the 0% is only available on the oldest 25% of dealer inventory. As a result, you may need to shop around to find a qualifying vehicle. All trims are eligible for these offers, from the entry-level SLE to the ultra-plush Denali.
Learn more about the 2018 GMC Yukon »
Lexus RX: 0% For 60 Months
Rare Deal On A Hot Seller: This month, Lexus introduced 0% APR on all versions of the 2018 RX crossover. This is a deal we don't recall seeing in a very long time and marks the start of the brand's December To Remember sales event. On a regular two-row RX, your alternative is a $1,500 rebate.
On a $47,000 RX 350 Premium, your cost with the 0% would be $47,000. With the $1,500, it'd be $51,518 assuming a 5-year loan at 5%. That's an over $4,500 advantage in favor of 0% APR. Having said that, you may be able to negotiate a better rate through your local dealer so be sure to ask.