Chevy is continuing to offer some of the best financing deals, with 0% APR for 72 months on select models. The best part is that the brand has extended this offer to a number of 2022-model-year vehicles. While October rebates are nothing to write home about, there are some impressive lease deals this fall.
For example, the 2021 Blazer V6 ranks among the best SUVs you can lease and has the same cost as the 4-cylinder model. However, like most Chevy lease deals, this month's offer includes a $1,500 incentive that you can only get when coming from another GM or competitive vehicle lease.
New this month is a $1,000 fall Costco promo on select models. Given that there's an inventory shortage, you may find it worthwhile to place a factory order with your local dealer if the car or truck you want is hard to find. Models like the Colorado and Silverado are in particularly short supply.
Offers are set to end on November 1st and can vary by region. Most of the examples below are available nationally. We update this page on a monthly basis, so be sure to check back for potential changes.
Explore the full Chevy lineup »
Must-Know Advice For Chevy Buyers
Limited inventory. Production stoppages due to COVID-19 have affected vehicle availability across much of the country. Full-size trucks are particularly difficult to find, especially when it comes to the popular Chevy Colorado. As a result, you may need to do some searching to find a particular configuration.
Big changes in incentives. Chevy discounts can vary greatly from one month to the next, ranging from rebates & 0% financing to big "percentage off MSRP" deals and promotions featuring GM Supplier Pricing or Employee Pricing. Because of this, the timing of your purchase could make a big difference in how much you save.
We find that it's not uncommon for Chevy to advertise discounts worth over $5,000 off models like the Malibu and Equinox. However, if a discount is based on a sale involving 20% off MSRP, the amount you save will vary based on configuration. In many cases, you may find that the discount is based on the most expensive version of a vehicle with options you may not want.
A major catch with base models. Shoppers should know that many of Chevy's base models are excluded from incentives. The Colorado 2SA, Malibu L, Equinox L, and Blazer L all boast low prices but are actually excluded from special offers for buying & leasing.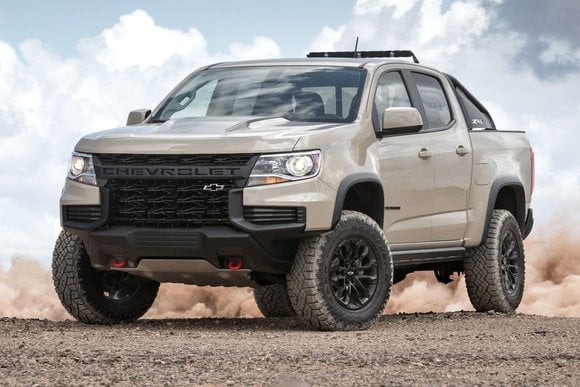 As a result, consumers may actually find them more expensive than pricier styles. Compare your options carefully because you may find that a nicer vehicle can get you access to better discounts or financing rates as low as 0% APR for up to 72 months.
Unusually cheap leases. Low-priced leases on Chevy trucks and SUVs aren't uncommon, especially around major holidays. However, be on the lookout for incentives you may not be eligible for. For example, we've seen many cases in which Chevy lease offers include a bonus worth as much as $1,500 for those currently leasing a competitor or another Chevy. If you don't qualify, you may end up having to pay a higher price.
Fewer passenger cars. Chevy is continuing to scale back its sedan lineup. First, the Cruze and Volt were discontinued. Then, we lost the Impala and even the affordable Sonic is on the chopping block. Shoppers may also be surprised to learn that Chevy doesn't offer a single hybrid model.
Hybrid car shoppers may want to consider another brand like Toyota or Ford due to an increasing lack of choices. In contrast, SUV shoppers will find a greater range of vehicles to choose from, including the new TrailBlazer with a base price under $20,000.
High Corvette prices. A range of production issues has made the C8 Corvette hard to find. In addition, dealer markups have kept prices at or above MSRP. Convertibles have been particularly hard to find. The car continues to have a starting price of around $60k but our analysis finds that base models are rare.
Savings for grads. If you're a recent graduate, don't forget to ask about the GM College Discount. If you qualify, you'll get access to GM Supplier Pricing that can be combined with most advertised incentives for buying or leasing. It's a nice way to get hassle-free pricing if you're interested in avoiding having to haggle on price.