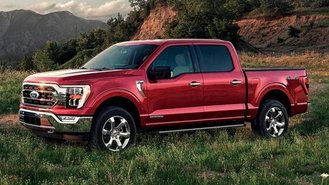 For January, Ford's lease prices remain more expensive than competitors. And, unlike other automakers, you can still find a selection of 2021 vehicles in stock, though the 2021 Bronco Sport and Explorer have sold out.
Ford is continuing to offer outstanding financing deals on its 2021 lineup of cars, trucks, and SUVs, including deals starting at 0% APR for 60 months on many popular models like the Ford F-150. Many 2021 models have lost their bonus cash, though a few 2022s have gained cash offers. If you're looking to buy a hard-to-find model like the Bronco or Mustang Mach-E, you may be in for a wait. That's because a chip shortage has delayed the production of many models.
Most of these offers from Ford end on January 31, 2022, and vary by region. The examples listed below are for California.
Explore the full Ford lineup »
Must-Know Advice For Ford Buyers
Get a bonus for financing. Cashback incentives and other rebates from Ford tend to be strong. In some cases, you may even be able to take advantage of special discounts for financing through Ford Credit. These so-called "finance bonuses" vary by model but can be worth up to $1,000.
Extra savings on the oldest stock. One recent trend has been in the form of a Select Inventory Bonus that offers up to an extra $1,500 off when choosing a vehicle in stock for over 61 days. Many of Ford's advertised incentives include this type of discount for buying & leasing.
Package discounts exist. Expect to see some of the best deals on SUVs like the Ford Explorer and EcoSport. Shoppers should be aware that offers can sometimes reflect special discounts that you can only get with certain equipment packages and options.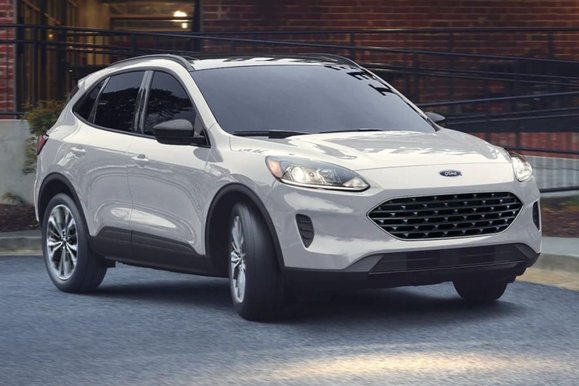 Special pricing programs. A lesser-known program is Ford Plan Pricing, which is essentially a pre-negotiated discount through certain companies and organizations that can get you upfront savings on nearly any model. For example, X-Plan offers a Friends & Neighbors discount below invoice price.
Holiday deals. Thinking of buying around a holiday? Ford loves to offer special offers at the last minute to help bring shoppers into showrooms. These holiday deals can offer serious savings in the form of Sign & Drive leases with $0 down, special trade-in assistance offers, and more.
A discount for students. Students and college grads should be aware that the Ford College Student Purchase Program offers up to an extra $500 off most models and is one of the few discounts available to current students rather than just graduates.