This month, GMC is continuing to offer 0% APR for 36 months across most of their lineup. This is a good deal considering the number of automakers that have done away with such incentives. GMC tends to favor rebates over APR offers, so we're glad to see these continue.
There are no changes to the rebates available from GMC across most of the lineup. All models also have an available $250 for financing through GM Financial except the 2022 Sierra 1500, and now, the Yukon. The Yukon was the only vehicle to lose its financing bonus this month. The biggest rebate deal right now is $1,250 off the MSRP on the 2022 Acadia. Loyalty bonus cash is also offered on all models listed below with the exception of the Yukon and the Sierra 1500. The Sierra 1500 Limited carries a $750 Loyalty Bonus, all other models carry $250.
Most leasing deals remain consistent with last month's offers. Last month, the 2022 Yukon saw a big drop in lease price, going down nearly $100, to $699 for 39 months on the 4x2 Denali trim. Amounts due at signing have risen for April.
Most of these offers are available nationally and expire on May 2, 2022. This page is updated on a monthly basis, so be sure to check back for changes.
Must-Know Advice For GMC Buyers
Truck shortage. Those looking to buy a new Sierra may find it exceedingly difficult to find one in stock. Like other brands, GMC inventory has been affected by production stoppages due to a chip shortage. You may experience higher prices as a result, with no immediate relief in sight.
Big differences in deals. Like Chevy, sales from GMC can vary greatly from month to month. In some cases, you may find no financing incentives whatsoever. We generally find that GMC discounts favor rebates over 0% financing, so take advantage of it while you can. The downside is that it can be impossible to predict whether offers will get better or worse.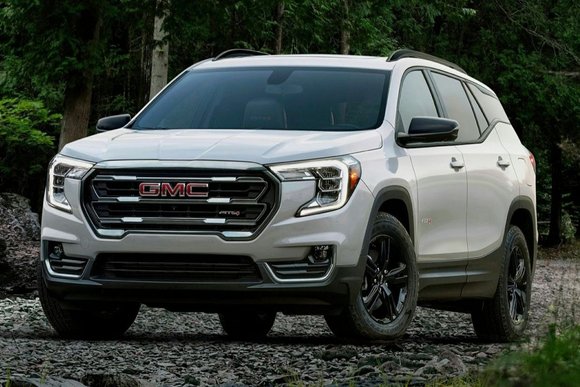 Baked-in discounts. One of the reasons why GMC is able to advertise such cheap leases is the fact that most offers reflect a discount of up to $1,500 for coming from another lease. Whether it's another GM vehicle or that of a competitor, you'll have to be eligible for the discount to get the advertised price.
A downside of Employee Pricing. GMC occasionally offers deals involving GM Employee Pricing. However, the amount you save can vary depending on configuration because it's based on a formula derived from the invoice price. As a result, the amount you save could be considerably less than you think.