GMC is continuing to offer some of the lowest rates you can get on an SUV with 0% APR for 72 months on the Terrain. What's really impressive in the month of October is that the brand is extending the rock-bottom rate to its 2022 lineup.
The biggest GMC rebates offer up to $3,500 off MSRP on the 2021 Terrain. Though GMC still carries some good deals, nearly all offers are down across the lineup. The 2021 and 2022 Terrain models carry the best lease deals this month.
Most of these offers are available nationally and expire on November 1. We update this page on a monthly basis, so be sure to check back for changes.
Must-Know Advice For GMC Buyers
Truck shortage. Those looking to buy a new Sierra may find it exceedingly difficult to find one in stock. Like other brands, GMC inventory has been affected by production stoppages due to the coronavirus pandemic. You may experience higher prices as a result, with no immediate relief in sight.
Low base prices have a catch. GMC models like the Acadia may start at less than $30,000, but there's a hidden catch worth knowing about. For example, base trims like the Acadia SL are actually excluded from incentives. As a result, you may find better-equipped styles to be a substantially better deal.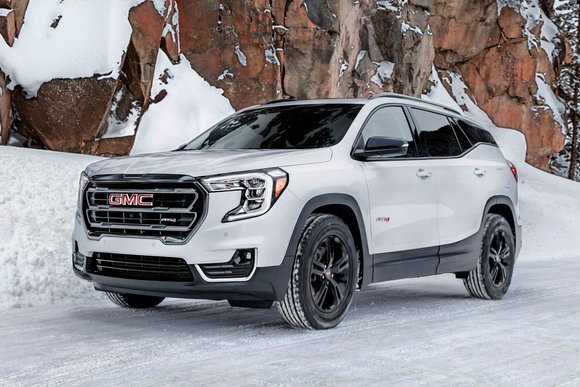 Big differences in deals. Like Chevy, sales from GMC can vary greatly from month to month. In some cases, you may find no financing incentives whatsoever. We generally find that GMC discounts favor rebates over 0% financing. The downside is that it can be impossible to predict whether offers will get better or worse.
Baked-in discounts. One of the reasons why GMC is able to advertise such cheap leases is the fact that most offers reflect a discount of up to $1,500 for coming from another lease. Whether it's another GM vehicle or that of a competitor, you'll have to be eligible for the discount to get the advertised price.
A downside of Employee Pricing. GMC occasionally offers deals involving GM Employee Pricing. However, the amount you save can vary depending on configuration because it's based on a formula derived from the invoice price. As a result, the amount you save could be considerably less than you think.