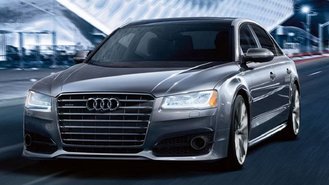 For one reason or another, the best deals on a car aren't always advertised. Maybe it's a luxury brand afraid of acknowledging the fact that it's offering up to $11,000 off MSRP.
Or, maybe it's a brand that's using special incentives to clear out a certain version of your favorite car or truck. We analyzed the latest incentive bulletins to find offers you won't hear about anywhere else.
Here are the hidden discounts you should know about in August.
These are national offers unless noted otherwise.
Here in EV-friendly California, the 238-mile Bolt features no advertised factory rebates. At least on the surface.
Behind the scenes, Chevy is giving dealers up to $4,000 in unadvertised Flex Cash toward purchases. You can get an additional $1,500 loyalty bonus if you're looking to buy but are coming from a GM lease.
Buying from a higher-volume Bolt dealer can result in deeper discounts. A special program rewards dealers with as much as $2,500 per Bolt sold if the dealer exceeds their monthly sales objective.
Altogether, that's up to $5,500 in savings, with the potential to reach as high as $8,000 under the right circumstances. Your results may vary, so be sure to shop around for the best price.
The Atlas has become a popular contender to vehicles like the Ford Explorer and Toyota Highlander, but decent incentives have been practically non-existent since its launch. That's all changed rather suddenly.
This month, VW is offering something called a Dealer APR Bonus that can be combined with 1.9% financing for up to 60 months. It's worth a whopping $2,500, but comes with a pretty annoying catch.
As it stands, Atlas models with the 2.0 turbo are the only versions eligible for the bonus. The V6, arguably the more desirable version, is eligible for the low APR but offers no bonus whatsoever.
This makes it a great time to scoop up one of the less-expensive turbos at a rare discount. However, like most dealer incentives, your results may vary depending on how generous your local dealer is feeling.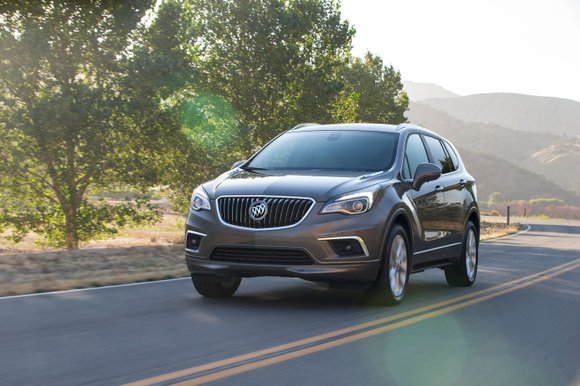 Buick recently decried the Trump administration's plan to impose a 25% tariff on Chinese goods as threatening the Envision's profitability here in the U.S. But the truth is that the model often relies on steep discounts.
You won't see it advertised on Buick's website for some reason, but 2018 Envisions are eligible for 12% off MSRP. If you take out a loan through GM Financial, you can get a 2% bonus for a total of 14% off sticker. But that's not all.
Confusingly, specially-tagged vehicles are eligible for another 3%, bringing your total discount to 17%. In the case of a loaded model with auto emergency braking (MSRP $47,500), that may be worth as much as $8,075 off MSRP.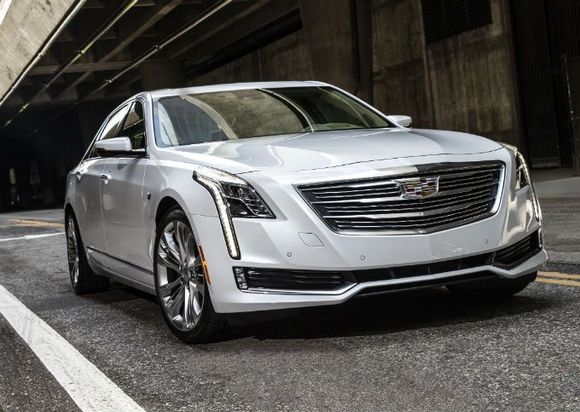 If you play your cards right, you can get an incredible deal on a CT6. Publicly, Cadillac is offering a choice between $1,000 cash or a "standalone offer" of 0% APR for 60 months with a $2,000 bonus. But that's not the whole story.
That's because the $1,000 can be stacked with a $3,000 conquest bonus when coming from a competing brand. The automaker is also giving dealers up to $5,000 in unadvertised Flex Cash incentives to lower prices.
Under the right circumstances, that's $9,000 in potential savings. If you're looking to come out with the lowest total cost, this will probably save you a lot more money than the standalone offer.
On a $60,000 car, your cost with the 0% and $2,000 bonus would be $58,000. With the $9,000, it'd be $54,984 assuming a 5-year loan at 3%. That's a $3,016 advantage.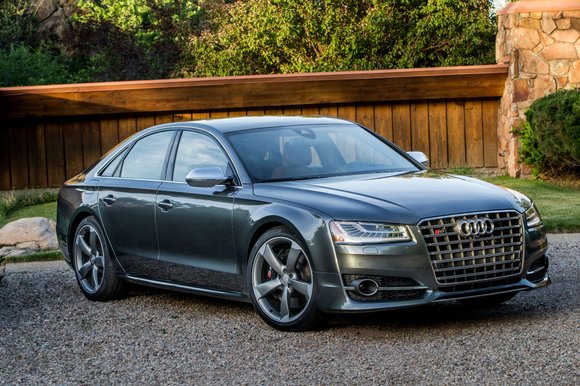 The A8 may be the epitome of stately luxury, but Audi is using up to $10,000 in discounts to help pave the way for the redesigned 2019 A8 that will arrive this fall. Sadly, you won't find any mention of that on Audi's website.
First, dealers are being given a marketing allowance of up to $7,000 to help lower prices. This is essentially a type of dealer cash, which means it's entirely up to the dealer whether or not they'll pass it along.
Next, Audi is offering a $3,000 bonus when financing. That's $10,000 in potential savings. If you're eligible for a $1,000 loyalty bonus, you can bring this to as much as $11,000.
Prefer the sporty S8? It's eligible for the exact same offers.