Hyundai continues to have some of the cheapest leases on the market. The 2021 Elantra continues to be one of the best deals in October with a $159/month lease offer. New customers can still enjoy 0% APR financing plus a 90-day payment deferral on select models. The budget-priced Venue remains one of the cheapest SUVs you can lease.
Although we're accustomed to seeing great rebates on 2021 inventory at this point, a persisting inventory shortage could make it hard to find one in stock. Fortunately, financing deals are nearly identical on certain models. For example, the 2022 Sonata already features 0.9% financing for up to 60 months.
Offers from Hyundai vary by region and expire on November 1. Examples listed here are for Southern California but expect to see similar deals elsewhere.
Explore the full Hyundai lineup »
Must-Know Advice For Hyundai Buyers
Some of the best rebates. Hyundai tends to offer far better rebates compared to brands like Toyota and Mazda. Expect to see the best deals on sedans like the Elantra, Sonata, and SUVs like the Tucson and Santa Fe. In some instances, you may be able to choose 0% financing for up to 60 months and save more money than choosing a rebate.
Discounts can vary. Hyundai discounts can sometimes vary by trim. For example, the Elantra SE tends to see smaller discounts compared to the Limited. As a result, we often find that upgrading to a higher trim can be a smart move. Looking to save a little extra? Hyundai "Event Bonuses" can offer up to an extra $500 in savings around holidays.
How to get the best deal. As far as how discounts work, shoppers will generally have to choose between Retail Bonus Cash and low APR. There may be exceptions, such as Standard Rate Bonuses, which reward you for taking out a loan through Hyundai Motor Finance (HMF) at standard (non-promotional) rates.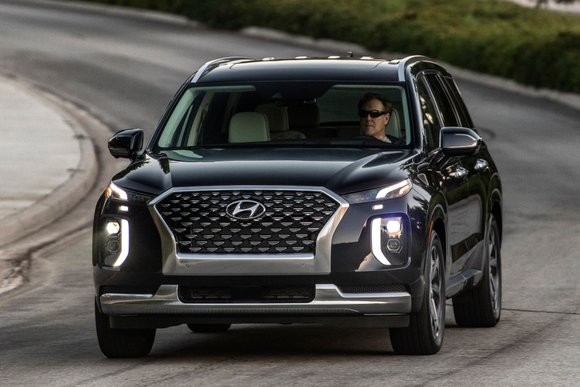 Shoppers should also be aware that Hyundai makes dealers adhere to strict advertising restrictions. As a result, the price you see online may not actually be the dealer's best price. To see the lowest price, you may need to request a formal quote due to a limitation called MAAP (Minimum Allowable Advertised Price).
Cheap leases, with a catch. Hyundai lease prices tend to be extremely competitive, although a recent trend has been for the brand to cut its mileage allowances as a result. Expect models like the Elantra and Santa Fe to rank among the cheapest lease deals due to very generous discounts.
Discounts for grads. Recent grads may be eligible for the Hyundai College Graduate Program. It features a $400 bonus that can be combined with most other incentives, although you'll have to finance or lease in order to get it. For added value, consider a used car through the Hyundai Certified Pre-Owned Program.