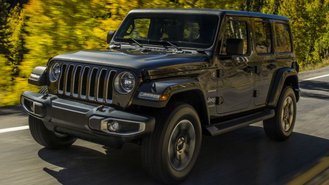 Along with the new year, Jeep brings in a bunch of new deals for its lineup, and they're looking pretty good. There have been a decent number of changes from last month's offers, and most of them are very favorable for prospective consumers.
Its financing offer has stuck with 0% APR for 36 months on several models. 0% APR for 48 months has continued for the Renegade, and the Grand Cherokee is the only model to have raised the rate to 2.68% for 60 months. Aside from the rate, the No Payment for 90 Days deal from last month has been replaced with bonus cash on many models, ranging from $500 to $2,500 depending on the model and trim.
Rebates have also significantly changed this month, with some offers going up and others going down. The biggest changes in offers are with the Jeep Grand Cherokee, which went down $1,400, and the Compass, which went up by $2,500. Finally, Jeep's lease deals for this month have either gone down or remained the same for many models. The Compass' monthly payment has gone down $30, the Grand Cherokee's went down by $4, and the Gladiator's went down $31.
This is all to say that Jeep is still giving consumers some great deals even when the industry is in difficult times. The deals mentioned below are offered in California through January 31st, 2022. Jeep incentives can vary depending on region but you can expect to see similar deals elsewhere, as well. We update this page monthly, so check back again for possible changes next month.
| | | | |
| --- | --- | --- | --- |
| Model | Best Jeep Lease Deal | Best Jeep Financing Deal | Best Jeep Rebate |
| Jeep Renegade | Lease from $309/month | 0% APR for 48 months + $500 Bonus | Up to $1,750 |
| Jeep Compass | Lease from $225/month | 0% APR for 36 months + $2,500 bonus cash | Up to $3,750 |
| Jeep Grand Cherokee | Lease from $275/month | 2.68% APR for 60 months + $1,000 bonus cash | Up to $1,500 |
| Jeep Gladiator | Lease from $295/month | 0% APR for 36 months + $2,500 bonus cash | Up to $2,500 |
| Jeep Wrangler Unlimited | Lease from $289/month | 0% APR for 36 months | See dealer for local rebate offers |
Must-Know Advice For Jeep Buyers
Where the best deals are. Jeeps often feature a nice array of cashback, finance, and lease offers. However, the best deals usually favor purchase and loan offers through Chrysler Financial. Although there's often a variety of lease options, poor residual values can make some Jeeps exceptionally bad to lease.
Jeep SUVs with the largest discounts are typically the Cherokee and Grand Cherokee with a mix of rebates and financing incentives. In many cases, you may have to choose between 0% APR and cashback offers, so be sure to compare your options carefully.
What's a standalone offer, anyway? Jeep has been increasingly offering so-called standalone offers involving 0% financing for up to 84 months. However, as the name implies, the offers can't be combined with other incentives. As a result, you could be giving up hefty rebates. Make sure to really consider what would be the best choice for you.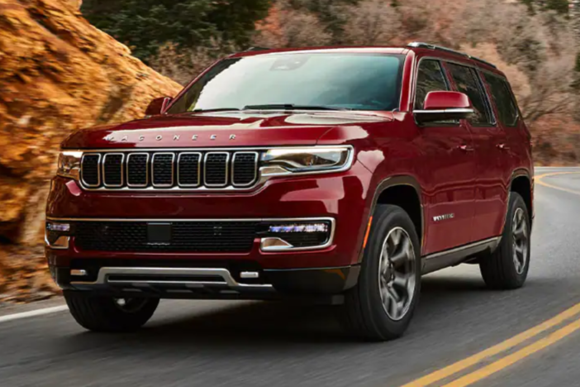 Help for those with bad credit. If you have less-than-perfect credit, there are dealers that can help you get financed. However, it's also worth noting that Chrysler Capital actually offers extra rebates for those with a FICO score under 620. In some cases, these incentives can be worth over $1,000 in addition to other offers.
Employee discounts for everyone? We occasionally see "Employee Pricing for All" on select models. However, unlike actual employee pricing, there can be limitations like only allowing you to get the discount when buying rather than leasing.
Holiday discounts. Holidays can be a good opportunity to enjoy special savings in the form of bonus cash worth up to $1,000. Chrysler Capital also tends to offer up to $1,000 in bonus cash simply for taking out a loan and lease incentives that reward you for switching brands.
Thinking of buying a base model? You may want to think again. We often find that Jeep's best discounts are for well-equipped trims. In some cases, you may even find that a more expensive trim is cheaper to lease than one with a lower MSRP.
Not like every other truck. While big discounts on trucks are common these days, the Gladiator is somewhat of an exception. Gladiator lease prices have seen ups and downs since the model's introduction. Even when we do see discounts, they tend to exclude better-equipped styles like the Rubicon and Mojave Editions.