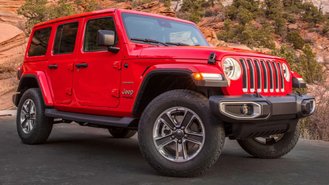 Jeep's April incentives have been announced and they are a bit here, there, and everywhere. Some prices have gone up, other prices have gone down, and some rebates have remained the same or increased while others have dropped by thousands. This is fairly standard for Jeep, however, which seems to always keep customers on their toes month by month.
Jeep is somehow still able to offer customers the ever sought-after 0% APR for select models. In addition to what you see below, the Wagoneer has 0% APR for 72 months. Some models offer up to $2,500 in stackable bonus cash while several models don't have a financing deal listed. We recommend interested consumers talk to their local dealers to see what they can do for you.
In terms of leasing, many of the models have seen changes in the advertised prices, though whether they increased or decreased is dependent on the model. The highest price jump seems to be $59 more on the Renegade, while the biggest price drop seems to be $80 on the Gladiator. The Compass sees an increase of $44 since last month, while the Wrangler Unlimited has remained the same. The Grand Cherokee has three deals available, including a couple of discounted rates for loyalty customers depending on whether they choose the 2- or 3-row configurations.
Last but not least is the rebates. The Wrangler and Wrangler Unlimited don't have rebates listed, but other models do. The good news here is that all of the rebates listed are a minimum of $1,000 up to $3,000, as is the case with the Wagoneer. We recommend that customers interested in the Wrangler models talk to their dealers to see if a deal can be worked out.
At the end of the day, Jeep is still giving consumers fairly worthy deals considering the inventory difficulties the industry is experiencing. The offers mentioned here are for Southern California and end May 2, 2022. Jeep incentives can vary depending on region but you can expect to see similar deals elsewhere, as well. We update this page every month, so check back again for possible changes next month.
Must-Know Advice For Jeep Buyers
Where the best deals are. Jeeps often feature a nice array of cashback, finance, and lease offers. However, the best deals usually favor purchase and loan offers through Chrysler Financial. Although there's often a variety of lease options, poor residual values can make some Jeeps exceptionally bad to lease.
Jeep SUVs with the largest discounts are typically the Cherokee and Grand Cherokee with a mix of rebates and financing incentives. In many cases, you may have to choose between 0% APR and cashback offers, so be sure to compare your options carefully.
What's a standalone offer, anyway? Jeep has been increasingly offering so-called standalone offers involving 0% financing for up to 84 months. However, as the name implies, the offers can't be combined with other incentives. As a result, you could be giving up hefty rebates. Make sure to really consider what would be the best choice for you.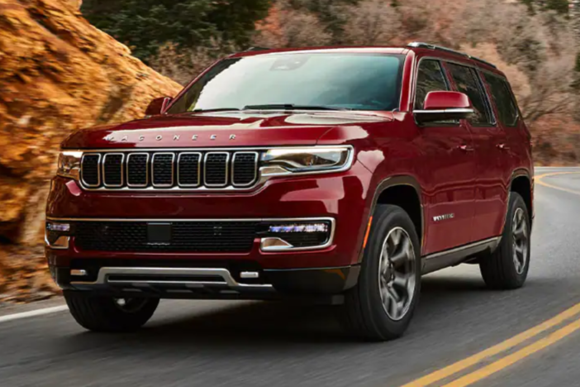 Help for those with bad credit. If you have less-than-perfect credit, there are dealers that can help you get financed. However, it's also worth noting that Chrysler Capital actually offers extra rebates for those with a FICO score under 620. In some cases, these incentives can be worth over $1,000 in addition to other offers.
Employee discounts for everyone? We occasionally see "Employee Pricing for All" on select models. However, unlike actual employee pricing, there can be limitations like only allowing you to get the discount when buying rather than leasing.
Holiday discounts. Holidays can be a good opportunity to enjoy special savings in the form of bonus cash worth up to $1,000. Chrysler Capital also tends to offer up to $1,000 in bonus cash simply for taking out a loan and lease incentives that reward you for switching brands.
Thinking of buying a base model? You may want to think again. We often find that Jeep's best discounts are for well-equipped trims. In some cases, you may even find that a more expensive trim is cheaper to lease than one with a lower MSRP.
Not like every other truck. While big discounts on trucks are common these days, the Gladiator is somewhat of an exception. Gladiator lease prices have seen ups and downs since the model's introduction. Even when we do see discounts, they tend to exclude better-equipped styles like the Rubicon and Mojave Editions.