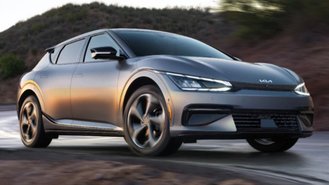 Kia's monthly deals have come out for July and there are a few APR increases from last month. Financing deals have crept upward for the second month in a row on some models. Only three models retain last month's 2.9% APR for 48 months. the rest of the Kia lineup has been bumped to 3.49% APR starting at 48 months.
As for rebates, the last of the offers seem to have dried up. Last month, the only model that retained its rebate was the 2022 Stinger, which had a deal of up to $1,000 off. However, just because a rebate isn't listed doesn't mean there aren't any available, so be sure to ask your local dealer what they can offer you.
For leasing, the prices only fluctuated a little this month. The Kia EV6 all-electric vehicle jumped from $847 to $863 with $0 due at signing, though this isn't exactly a leasing price– it's a balloon financing offer.
Considering the shortages the industry is dealing with, Kia is a contender for shoppers on a budget. The offers listed below are for California and vary by region. They end on August 1st. This page is updated monthly so stay tuned to see next month's offers.
Best Kia Lease Deals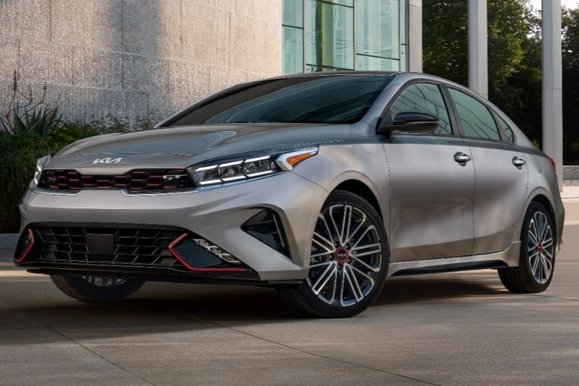 The 2022 Kia Forte remains one of Kia's cheapest advertised lease deals this month. This sedan is newly refreshed, with new facias and more included technology and safety features. Right now you could get a Forte for as low as $209 per month for 36 months with $2,799 due at signing.
The 2022 Kia Sorento SUV now comes with a plug-in hybrid option, and that model is getting a pretty decent lease deal for July. Well-qualified lessees could get a Sorento SX AWD Plug-in Hybrid starting at $429 monthly for 36 months, with $3,999 due at signing. In some cases, you may be able to get additional rebates on your Sorento PHEV, if the leasing company passes them along. The Sorento PHEV is eligible for a $6,587 federal tax credit, plus other state-level green car incentives.
Best Kia Financing Deals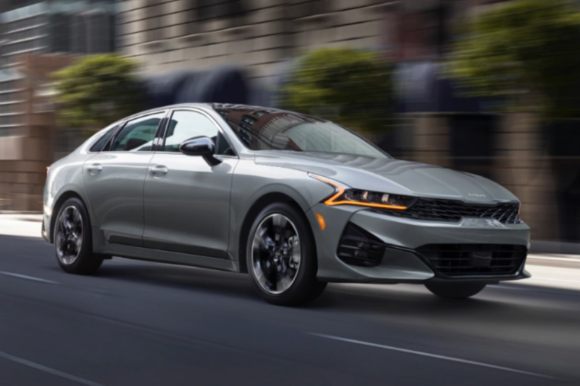 The K5 remains one of the lowest APR offers for Kia at the moment, starting at just 2.9% APR for 48 months. If you need longer to pay you can get longer loan terms for incrementally higher APRs – 3.25% for 60 months, 3.9% for 72 months, and 4.75% for 84 months.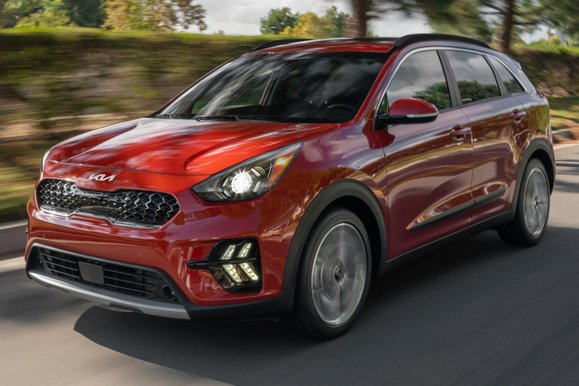 The 2022 Kia Niro is available for the low APR of 2.9% for 48 months. Like the K5 and Forte, you can get longer loan terms for higher APRs. The Niro is available in gas, plug-in hybrid, and fully electric models. Opting for a hybrid or EV could get you even more savings since the vehicles are eligible for federal tax credits, and state, and local rebates for green cars. The PHEV qualifies for a $4,543 in federal tax credit, and a $454 Clean Fuel reward for residents of California, while the EV gets the full $7,500 tax credit, a $2,000 CVRP, and a $750 CA Clean Fuel Reward.
Must-Know Advice For Kia Buyers
An upscale shift. Kia is no longer necessarily the "cheap" alternative to Hyundai, its corporate sibling. For example, vehicles like the Kia Stinger offer a unique mix of performance you may not see in a Hyundai. Meanwhile, the Telluride is helping redefine what today's shoppers can expect from Kia in a family-friendly vehicle.
Serious deals. You can generally count on Kia to offer a variety of great incentives for buying & leasing. Based on our analysis, the best deals tend to be on SUVs like the Sportage and Sorento. Meanwhile, the Forte often ranks as one of the cheapest cars you can lease because of favorable lease incentives.
Model year-end sales events can involve some of the deepest discounts from an import brand, with as much as $6,000 in rebates and financing incentives involving 0% APR. Additionally, 66- and 72-month loans are increasingly common. Most recently, Kia has been offering some of the best 84-month loan rates.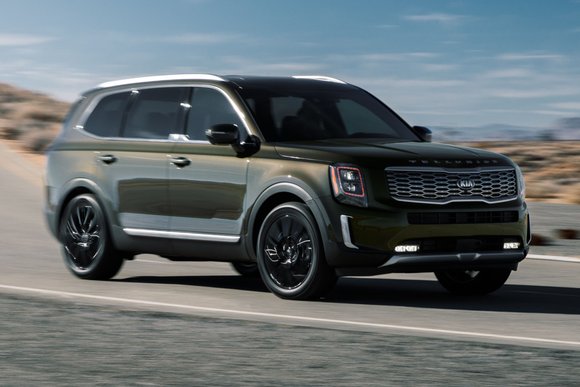 Not every Kia is a bargain. Kia Telluride prices remain high as demand outpaces limited inventory at dealers. Even though you'll find generous rebates and zero-interest financing on 3-row SUVs like the Ford Explorer, Telluride deals are pretty bad by comparison. Expect to pay close to MSRP until supplies improve.
Promos with a catch. Kia sometimes offers a "VIN Sticker Bonus" worth up to $2,000 that you can only get on select inventory. In addition, rebates can vary depending on trim, with the best deals on pricier styles. As a result, shoppers should be sure to read any fine print carefully.
Holiday deals. Looking to buy around a holiday? We often find that Kia introduces a holiday bonus worth up to $500 on select models. We usually see offers like this emerge in the week or two leading up to holidays like July Fourth, Labor Day, among others throughout the course of the year.