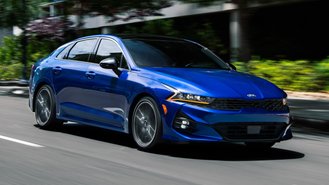 Kia's best deals involve 0% APR financing for up to 60 months on SUVs like the 2022 Sportage. Sadly, rebates are down by up to $500 compared to recent months. In some cases, we're already seeing 2021 Kia inventory start to sell out.
With some of the best interest rates on the market, buying a Kia could be seriously appealing to bargain hunters. That said, models like the Forte sedan are among the cheapest cars you can lease with offers starting at just $159/month in some parts of the country.
Current offers end October 4th and can vary by region. Examples below are for California.
Updated September 13th
Must-Know Advice For Kia Buyers
An upscale shift. Kia is no longer necessarily the "cheap" alternative to Hyundai, its corporate sibling. For example, vehicles like the Kia Stinger offer a unique mix of performance you may not see in a Hyundai. Meanwhile, the Telluride is helping redefine what today's shoppers can expect from Kia in a family-friendly vehicle.
Serious deals. You can generally count on Kia to offer a variety of great incentives for buying & leasing. Based on our analysis, the best deals tend to be on SUVs like the Sportage and Sorento. Meanwhile, the Forte often ranks as one of the cheapest cars you can lease because of favorable lease incentives.
Model year-end sales events can involve some of the deepest discounts from an import brand, with as much as $6,000 in rebates and financing incentives involving 0% APR. 66 and even 72-month loans are also increasingly common. Most recently, Kia has been offering some of the best 84-month loan rates.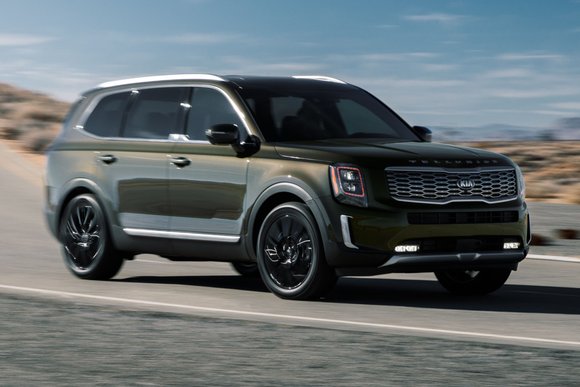 Not every Kia is a bargain. Kia Telluride prices remain high as demand outpaces limited inventory at dealers. Even though you'll find generous rebates and zero-interest financing on 3-row SUVs like the Ford Explorer, Telluride deals are pretty bad by comparison. Expect to pay close to MSRP until supplies improve.
Optima is now the K5. Kia has ended production of the Optima, replacing it with a new midsize car called the K5. The vehicle offers a sportier look and turbocharged performance, although initial incentives are nowhere near as good as the outgoing Optima. That could change as time wears on.
Promos with a catch. Kia sometimes offers a "VIN Sticker Bonus" worth up to $2,000 that you can only get on select inventory. In addition, rebates can vary depending on trim, with the best deals on pricier styles. As a result, shoppers should be sure to read any fine print carefully.
Holiday deals. Looking to buy around a holiday? We often find that Kia introduces a holiday bonus worth up to $500 on select models. We usually see offers like this emerge in the week or two leading up to holidays like July Fourth, Labor Day, among others throughout the course of the year.