We've found 9 brands offering Labor Day car deals worth getting excited about. While a lot of rebates and lease specials are generally identical to last month, the best deals involve cheaper leases, extra cash, and unadvertised savings worth up to $1,500.
We're updating this page as deals are announced, so check back for the latest information. The newest deals for cars, trucks, and SUVs will be listed at the top of this page. For more top-ranked deals, see our top lease picks and list of the best new car discounts.
For something different, we've also singled out the craziest SUV deals and the best offers on fun cars & SUVs.
Updated 8:24 am August 30
Toyota Labor Day Deals
Updated Aug 29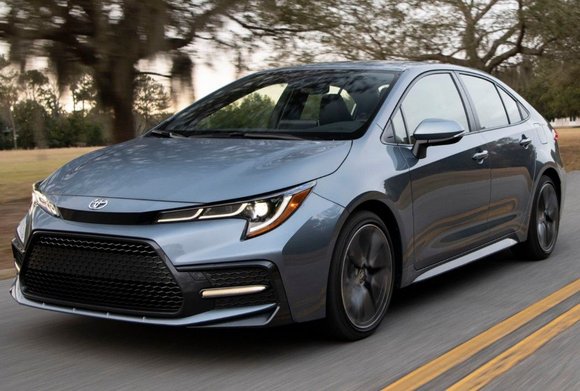 Through September 3, Toyota is offering an extra $500 on select models for Labor Day.
Deals vary by region.
In San Francisco and Pennsylvania, you can get an extra $500 off the new Corolla. In Pennsylvania, the car now features a choice between $1,750 in cashback or a lease starting at $179/month. Here in Los Angeles, we consider the Corolla one of the best leases thanks to a $199/month deal with just $1,999 due at signing.
In places like San Francisco, the Highlander benefits from a $500 bonus that brings your savings as high as $3,000. That's easily the best we've seen to date. Alternatively, Toyota is offering Bay Area shoppers 0% financing for 60 months. You can combine the financing with the $500 bonus.
On August 17, TRD Pro styles became eligible for promotions in many parts of the country. This is the first time we've ever seen incentives on the Pro.
Ford Labor Day Sale
Added Aug 29
Like clockwork, Ford has cut lease prices on the Fusion, Escape, Edge, and Explorer here in California. In most cases, these are deals we only see around major holidays. Be sure to read the fine print — some offers include a loyalty discount or bonus for cars in stock for over 61 days.
Separately, Ford is offering a 20% off promo that doesn't actually involve a 20% discount. While there are certainly deals to be had, the discounts often favor certain styles and Ford's figures include an estimated dealer discount that you may not be eligible for.
On August 29, Ford ramped up lease discounts to $7,020 on the Fusion SE. This is now one of the cheapest cars you can lease here in Los Angeles. However, there are a bunch of catches worth knowing about.
First, the deal includes a $250 bonus for cars in stock the longest. Second, it includes a $2,000 incentive for trading-in a vehicle. Lastly, the price includes a $1,520 loyalty discount for current Ford lessees.
The Expedition XLT is now eligible for 0% financing for 60 months plus a whopping $7,030 bonus. The catch is that the bonus is worth just $1,250 on non-XLT styles. The featured offer marks the best deal we've seen to date and is one of this month's top financing offers for an SUV.
Volvo Labor Day Bonus
Added Aug 28
On August 28, Volvo began offering a $500 Labor Day Bonus on every single vehicle (including 2020 stock!).
Here in Los Angeles, T6 versions of the XC60 are eligible for a $1,500 Purchase Bonus plus a $1,000 Allowance. With the Labor Day Bonus, that means buyers can now enjoy as much as $3,000 in savings. Or, you can lease from as little as $395/month.
Chevy "No Payments For 90 Days"
Updated Aug 27
Seven Chevy models are eligible for GM Supplier Pricing: the Impala, Corvette, Equinox, Traverse, Tahoe, Suburban, and Colorado.
Interestingly, while the Trax has one of the cheapest leases on paper here in California, the Equinox is just $1 more expensive to lease. The Trax is listed at $189 for 36 months with $4,089 at signing, an effective cost of $303/month. The Equinox LT is listed at $189 for 39 months with $4,479 at signing, or $304/month.
On August 27, Chevy began offering "No Payments for 90 Days" on the 2019 Trax, Equinox, and Silverado. Each model is also eligible for 0% financing. In the case of the Trax, 0% APR is available for up to 72 months with a $750 bonus to boot.
Acura Labor Day Deals
Updated Aug 26
On August 26, the ILX became eligible for 0.9% APR for 60 months in California. Previously, there were no special rates whatsoever.
You can also now get a $1,000 "upgrade bonus" when coming from a 2009 or newer model from brands like Honda, Toyota, Subaru, Nissan, and more.
At $239/month, the base ILX has one of the cheapest leases on any luxury car.
Discounts for leasing the MDX can reach as much as $9,500 when leasing. Acura is advertising the base trim at $409 for 36 months with $2,499 at signing, and effective cost of $478/month. In contrast, the RDX has an effective cost of $492.
We consider the MDX one of the best leases on a luxury SUV.
$1,000 Bonus On Honda Passport
Updated Aug 23
On August 23, the all-new Passport became eligible for a $1,000 conquest bonus for switching brands. Alternatively, current Honda owners can enjoy a $1,000 loyalty discount.
In places like Colorado, Illinois, Oregon, Texas, and Virginia, you'll also find 1.9% APR for 36 months (or 2.9% for 60). These mark the best deals we've seen on the Passport since its launch.
Mazda3 Unadvertised Discount
Added Aug 23
Mazda is continuing to waive your first month's payment (up to $500) on any CX-3, CX-5, or CX-9. The best rates start at 0.9% APR for 72 months, and the cheapest lease starts at $189/month for the CX-3. Based on our analysis, the CX-3 has the cheapest lease of any subcompact SUV.
Here, we're highlighting an unadvertised deal on the redesigned Mazda3.
On August 23, the new Mazda3 became eligible for a $1,500 dealer cash incentive. You won't see it advertised, but it enables dealers to provide unusually good discounts. Current Mazda3 owners can stack it with a $750 loyalty discount plus a $750 "Upgrade Bonus" for $3,000 in potential savings.
Hyundai Labor Day Sale
Updated Aug 22
On August 22, Hyundai cut its lease payment on the 2020 Elantra by $10/month. Here in Los Angeles, you can lease one from just $189 for 36 months with $2,399 due at signing.
Prefer to buy? Rebates have also increased up to $500, with the best savings on SEL, Sport, and Limited styles.
On August 22, rebates on the Kona increased by $250. Offers vary depending on trim, with the best deals on the Limited & Ultimate.
Nissan Holiday Bonus
Ends Sept 3
Incentives for buying heavily favor financing through Nissan Motor Acceptance Corp (NMAC) thanks to bonuses worth as much as $3,000 that can be combined with 0% APR. That can make financing a no-brainer in the case of models like the 2019 Altima.
The Murano currently has one of the best leases on an SUV with offers starting at $259/month. Alternatively, those planning to buy will find as much as $5,250 in bonus cash that can be combined with 0% financing. We actually consider that one of the best 0% financing deals on an SUV.
Here's a look at which brands feature a Labor Day bonus based on region.
| | | |
| --- | --- | --- |
| Region | Model | Best Deal |
| Central U.S. | Extra $1,000 off Maxima, Murano, Armada. Extra $500 off Rogue (SV, SL). | 2019 Nissan Armada SV: Lease from $468/month with $468 at signing (incl. $750 loyalty discount) |
| Northeast | Extra $1,000 off Maxima, Murano, Armada. Extra $500 off Altimas. | 2019 Nissan Maxima: $4,000 off MSRP plus 0% financing |
| Southeast | Extra $1,000 off Maxima, Murano, Armada. Extra $500 off Rogue (SV, SL). | 2019 Nissan Murano SL: $6,000 off MSRP plus 0% financing |
| West Coast | Extra $1,000 off Armada, LEAF (SV Plus, SL Plus). Extra $500 off Rogue (SV, SL). | 2019 Nissan Rogue S: Up to $3,000 off MSRP ($4,000 with loyalty discount) |
Top Deals From Other Major Brands
Considering a different brand? Here's what we found, in alphabetical order:
| | | |
| --- | --- | --- |
| Brand | Top Deals | Inside Tip(s) |
| Audi | Summer of Audi Credit worth as much as $2,500 is available on most models, with the most savings on the A6, A8, and Q7. | Certain versions like the A6 with 3.0T engine now feature up to $4,250 in savings when leasing. |
| BMW | Rates have fallen to 3.75% APR, but models like the X1 and X2 qualify for 0.9% APR plus bonuses worth up to $3,250. Just about every cash incentive requires taking out a loan through BMW Financial. | As before, most offers include a discount you can only get when coming from a competitor (or another BMW). |
| Jeep | 0% APR for 72 months continues on the Renegade, Compass, Cherokee, and Grand Cherokee. Wranglers now feature an unadvertised incentive worth up to $1,000. | Jeep is offering a $500 "Summer of Jeep" bonus on the Renegade, Compass, and Cherokee. However, only the oldest vehicles in stock are eligible. |
| Kia | You can now get 0% financing for 75 months on any Optima, Sportage, Sorento, Stinger, or Sedona. | Stingers have an unadvertised dealer incentive worth up to $3,000. With the Stinger V6, those coming from a competitive brand may be eligible for as much as $5,000 in combined savings. |
| Lexus | On August 23, the 2019 Lexux NX Blackline Edition became eligible for a $3,000 bonus on the West Coast. With a $2,000 rebate, that's $5,000 in potential savings, the best deal to date on the NX. | Rates as low as 0% APR can be found on models like the IS, which actually ranks as one of the best 0% financing offers in August. |
| Mercedes-Benz | Financing rates start at 1.99% APR for 72 months. For Labor Day, the GLC is now eligible for 1.99% financing for 36 months. | Dealers are being given unadvertised dealer cash incentives worth up to $5,000 in the case of the 2019 GLS. If you're willing to shop around, you'll be able to negotiate a great price |
| Subaru | At $239/month, the 2019 Outback is one of the best SUVs you can lease here in California. That makes it cheaper than a Forester despite a higher MSRP. Imprezas are now eligible for 0.9% APR for 72 months. | Buying used? The brand is offering 1.99% financing on certified pre-owned vehicles. |
| VW | VW is offering a $1,000 bonus on the Jetta, Tiguan, and most Atlases. This is the same deal as last month and isn't particularly impressive. | The real savings comes in the form of unadvertised dealer cash incentives worth up to $3,000 in the case of the Passat and $2,000 for models like the GTI. |