We're bringing you the best Labor Day truck deals in 2021 with continuous updates over the course of the month. Although the holiday isn't until September 6, now may be the time to plan your purchase.
Sadly, a chip shortage has resulted in higher prices. To make matters worse, Labor Day truck sales may be harder to spot because manufacturers are offering fewer rebates, lease deals, and APR incentives.
Here are some of the top deals ahead of Labor Day 2021 and tips on what to expect.
Updated August 26
Best Labor Day Truck Deals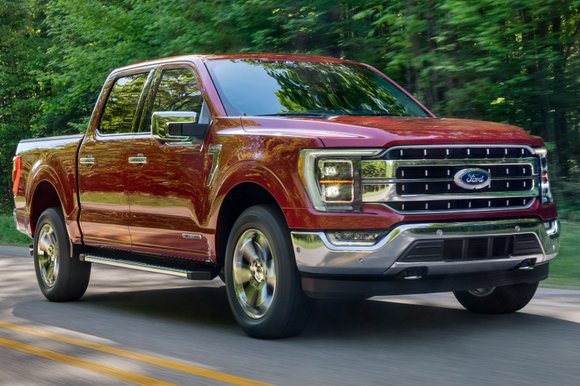 On August 20th, Ford slashed its 72-month rate on the F-150 to 0% APR. That's significantly better than the 3.9% deal Ford Credit offered previously. Just about every version of the F-150 pickup is eligible for the promo except for the F-150 Tremor and Raptor.
Although you can't stack the deal with most other F-150 incentives, our analysis finds that you can combine it with a $1,000 retail order bonus. If you don't see the truck you want in stock, this could create an opportunity to place a custom order and save money, too.
On August 17th, RAM introduced 0% financing for 72 months on the midsized RAM 1500. Previously, the 6-year interest rate was 2.9%. On a $50,000 truck, that can translate to over $4,500 in less money spent on interest. The offer ends on August 31st, which could give shoppers a good reason to buy now.
The catch is that this new national APR incentive is limited to Crew Cab trucks with the Big Horn or Lone Star Packages. This is also a standalone offer that can't be combined with any other deals. Be sure to comparison shop because an inventory shortage may make finding a qualifying truck difficult.
The Hyundai Santa Cruz may be the newest truck on the market, but it already features a surprisingly affordable lease deal. The all-wheel-drive SE trim is listed at $269 for 36 months with $3,599 due at signing. In contrast, Chevy Colorado lease deals mainly benefit those coming from a competing brand's lease.
Is Labor Day A Good Time To Buy A Truck?
Labor Day truck sales typically offer incentives like holiday bonus cash and APR deals. Unfortunately, 2021 is shaping up to be a tough time to get a deal on a truck, with dealer prices at or even above MSRP.
While there can be ways to get the best price on a lease, expect higher monthly payments than you may be used to seeing. In some cases, limited inventory could compel you to place a deposit with a dealer.
We're also finding markups in some parts of the country. There may be ways to avoid a dealer markup, but market conditions will usually dictate truck prices near you. Be prepared by doing your research.
GM and FCA are currently offering No Payments For 90 Days. Deferred payment incentives could offer buyers flexibility, but may come with requirements such as limiting you to the manufacturer's financing.
It's also entirely possible that Labor Day may offer no advantage whatsoever. That's why we'll be providing updated coverage of the best Labor Day truck deals worth knowing about as we approach the holiday.
As an additional resource, see our ranking of the best lease deals. We also have a complete list of every lease deal that you can sort based on the monthly payment, the amount due at signing, and more.
This Month's Cheapest Truck Leases »