Labor Day can offer a great opportunity to take advantage of deals for buying & leasing a truck. Unfortunately, a national inventory shortage is making GM pickups hard to find and has resulted in a major shift in manufacturer incentives. As a result, you'll have to know where to look to find the best Labor Day truck deals.
Expect additional special offers to be revealed closer to the holiday on September 7. We'll be updating this page based on the latest information. As usual, CarsDirect is here to help shine a light on deals that can save you money to enable consumers to make an informed decision whether they're planning to buy or lease.
For more great offers, be sure to check out our ongoing coverage of the best Labor Day car & SUV deals.
Updated August 28, 9:31 am
Ford is now offering a trade-in bonus on the F-150
Best Labor Day Truck Deals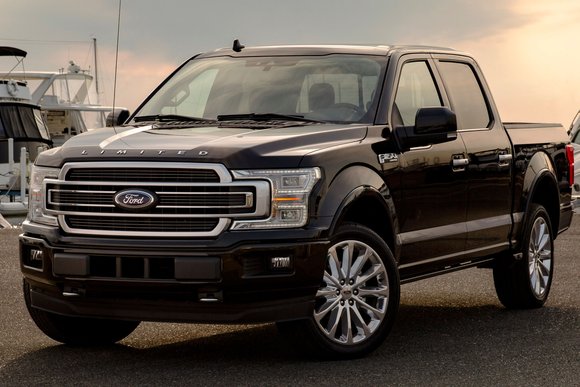 Ford is offering 0% APR for 72 months in most parts of the country, perhaps the best deal on a truck. As of August 28, the brand is also offering buyers in places like California a $1,000 trade-in assistance bonus. To qualify, simply trade-in any existing vehicle. The deal can be transferred among members of the same household.
That said, if you're expecting to see big rebates on trucks this Labor Day, you may be disappointed. In the case of the F-150, current offers overwhelmingly favor 0% financing instead of rebates. For example, higher-trim versions like the Lariat offer a choice between 0% APR for 72 months or a $1,000 customer cash rebate.
On a $50,000 truck, taking the financing would cost $50,000 at $694/month before taxes & fees. With the rebate, the same vehicle would cost over $6,800 in interest and have a payment of $789/month assuming a rate of 5% APR. Here, taking out a loan through Ford Credit could prove to be a no-brainer.
Current offers end September 8 and can sometimes vary by region. Check Prices Near You »
Tips For Labor Day Truck Buyers
If you're looking for maximum flexibility, RAM is one of the few mainstream brands still offering deferred payments for 90 days through Chrysler Capital. Although you'll see 0% APR for 72 months advertised on TV and online, an important catch is that the offer is only available on Big Horn and Lone Star versions of the 2020 RAM 1500.
2020 Chevy Colorados are eligible for 10% off MSRP while the GMC Canyon qualifies for Employee Pricing. Well-equipped Canyons offer over $5,000 in potential savings. However, full-size GM truck buyers may want to wait: there are no APR deals on either the Chevy Silverado or GMC Sierra and limited stock is making it hard to get a deal.
If you see a great lease payment, be wary of additional incentives you may not be eligible for. For example, the Silverado still manages to have one of the cheapest leases on a truck at $312/month but includes a $1,500 discount you can only get when coming from another lease. If you don't qualify, expect to make up the difference.
Truck makers often put the discounts on styles that sell the most. For example, the F-150 tends to offer the most savings on XL and XLT styles. Similarly, discounts on the Jeep Gladiator tend to exclude the Rubicon and Mojave styles. These are important quirks you should know about to avoid a surprise at your local dealer.
Apart from manufacturer incentives, it's also important to remember that dealers set actual prices based on real-world supply and demand. If a truck is harder to find in the area in which you live, you may end up paying a premium. Coupled with the current inventory shortage, this could make it challenging to get the best deal.