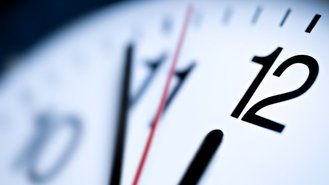 Now that we're well into 2016, automakers are looking for any way to help clear old 2015 new car inventory off dealer lots. However, last-minute deals like these are being cancelled every month.
We've studied the latest inventory data and scoured hundreds of lease deals, cash back offers and APR specials to find the deals we think are most likely to soon hit the chopping block.
Here are the best last-minute new car deals you're bound to see in January 2016.
Deals assume a Southern California location unless indicated otherwise.
Top Last Minute Car Deals This Month
Earlier this month, MINI cancelled almost every offer on remaining 2015 models. The 2-Door Hardtop is the only exception. If you act fast, you'll be able to enjoy $1,500 in cash back plus 0.9% APR for 72 months. That's triple the amount being offered on the 2016 model. We think this deal won't last much longer. Get your custom quote »
With supplies close to running out, Ford is offering $900 in cash back to clear remaining inventory. If you can find one, you're bound to be able to negotiate a great price since dealers are making way for the 2016 model. You can even boost your savings to as much as $1,400 if you currently lease a competitor. Get your custom quote »
Now that the redesigned Civic has arrived, supplies of the outgoing model are quickly dwindling. This may be your last chance to lease a 2015 Civic LX with CVT from $200 with $0 due at signing. The Civic has ranked as a great lease month after month, but we don't expect this to last much longer. Leases for the 2016 model start at least $30 per month higher when you look at effective lease costs ($200 vs. $230). Get your custom quote »
For the money, the GS ranks as one of the best leases on a luxury car. It has a similar MSRP to a 2016 BMW 528 but has an effective lease cost that's a whopping $192 per month lower ($492 vs. $684). Considering it's one of the only 2015 Lexus models to still have a special lease, we think this deal will soon be gone for good. Get your custom quote »
Toyota has been cancelling 2015 model leases left and right- and we think the Sienna might be next. The deal on the Sienna L ranks well thanks to an effective monthly lease cost of just $305. That's a full $33 less than Honda's best deal on the 2016 Odyssey LX. Prefer to purchase? Toyota is offering up to $2,000 cash back- which is outstanding considering there's no cash being offered on the 2016 model. Get your custom quote »
For an easy way to find the best deals, visit the CarsDirect Deals Page for the latest deal-related news and analyses. Browse expert buying advice updated monthly on nearly 300 models for insider insights you'll only find at CarsDirect. Be sure to sign up for email alerts to have the latest deals delivered straight to your inbox.
Offers listed here are based on a resident in Southern California and may be subject to change. Most lease offers are for well-qualified buyers based on available credit and exclude tax, license, title, registration, document fees and insurance. Not all buyers may qualify. Please check with your CarsDirect Trusted Dealer to confirm details and eligibility.