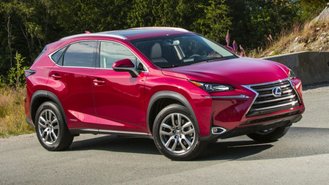 Lexus has unveiled its April deals and incentives, and, unfortunately, they have taken somewhat of a dive from last month. This isn't wholly surprising, given that Lexus' offers have been in a slight decline for a few months now since they are a luxury brand dealing with an inventory and chip shortage. However, we're hopeful that they may pick up again at some point.
Starting off with something that hasn't changed throughout the lineup, the rebates. That is to say, there are none listed. This is becoming par for the course with Lexus, however, that doesn't necessarily mean that consumers couldn't get a deal. Asking your local dealer about possible rebates is likely the best course of action, but recent college graduates should be aware that they may get up to $1,000 off.
Financing rates also seem to be fairly static at the moment and carry over from last month. APR begins at 2.49% for 60 months, or 2.9% for 72 months if you're looking for a longer loan term. That isn't a huge difference, so customers interested in a longer loan term may seriously consider going for the higher option. This is with the exception of the LS and NX models, as they don't have any financing offers listed.
Leasing is where the majority of the changes take place. In some parts of the country, Lexus is no longer advertising lease deals. Even the few offers that were available last month have disappeared. What has taken their place seems to be Lease Cash offers. These offers are limited and consist of up to $500 for the IS and up to $1,500 for the ES and RX. If you're an interested consumer, we recommend talking to your local dealer for further offers.
The offers listed below expire on May 2, 2022, and vary by region. These examples are for eastern states but you may see similar deals in other parts of the country. This page is updated every month, so be sure to check back for the latest information.
Explore the full Lexus lineup »
Must-Know Advice For Lexus Buyers
Getting the best price. Lexus generally prohibits dealers from advertising below MSRP because of a limitation called MAAP (Minimum Allowable Advertised Price). To see the lowest possible price, you'll often have to request a quote from a dealer. As a result, the prices you see online may not depict how much you'll pay.
Pricey options. Expect to find well-equipped models when you get to the dealer. To meet demand, inventory tends to come bundled with popular factory options like Premium Packages and Navigation, which can increase prices anywhere from $3,000 - $5,000. Be prepared to see higher prices than what's listed in ads.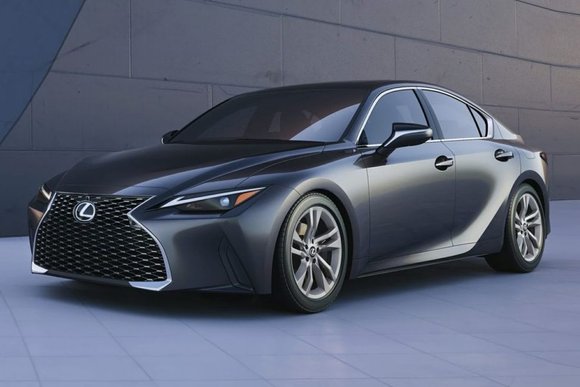 Where to find the best deals. Expect to see the best deals on vehicles like the RX, particularly when it comes to leasing. That said, discounts remain relatively decent on vehicles like the IS and NX. However, shoppers should also be aware that dealers tend to stock crossovers, and sedan inventory can often be very hard to find.
Place an order. For hard-to-find vehicles or specific option combinations, consider a factory order. With the help of your local dealer, you may be able to get the exact model you want to be built for your preferences with a typical wait time of around 2-3 months. Explore your options with a dealer for the best results.
Grad discounts. Recent grads should be aware that the Lexus College Graduate Program offers up to a $1,000 discount. The catch is that you'll have to finance through Lexus Financial Service (LFS) to qualify. LFS also offers low rates on certified used vehicles, something we often highlight in our monthly CPO offer roundup.