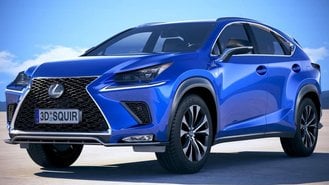 Lexus has eliminated just about every rebate in October, making it an awful time to buy. Financing rates are up as well, with models like the Lexus IS now featuring what's called a standard rate of 4.19% APR. The same car featured 0% APR deals shortly after its launch.
Lexus lease deals offer no relief, with a steep price increase across much of the lineup. For example, the popular Lexus NX is now listed at $489/month, $90 more than September, and $130 (per month) more than August. Lexus has been especially hit hard by an inventory shortage affecting most of the industry.
Offers end on November 1st and vary by region. Examples listed here are for western states but expect to see similar deals in other parts of the country. This page is updated each month, so be sure to check back for the latest information.
Explore the full Lexus lineup »
Must-Know Advice For Lexus Buyers
Getting the best price. Lexus generally prohibits dealers from advertising below MSRP because of a limitation called MAAP (Minimum Allowable Advertised Price). To see the lowest possible price, you'll often have to request a quote from a dealer. As a result, the prices you see online may not depict how much you'll pay.
Pricey options. Expect to find well-equipped models when you get to the dealer. To meet demand, inventory tends to come bundled with popular factory options like Premium Packages and Navigation, which can increase prices anywhere from $3,000-$5,000. Be prepared to see higher prices than what's listed in ads.
Generous discounts. Lexus has been extraordinarily aggressive when it comes to discounts on its cars & SUVs. In the past, incentives like rebates and 0% financing were taboo because the brand was hoping to protect its image. However, that has apparently gone out the window with almost year-round savings on most models.
Where to find the best deals. Expect to see the best deals on vehicles like the RX, particularly when it comes to leasing. That said, discounts remain strong on vehicles like the IS and NX. However, shoppers should also be aware that dealers tend to stock crossovers, and sedan inventory can often be very hard to find.
Place an order. For hard-to-find vehicles or specific option combinations, consider a factory order. With the help of your local dealer, you may be able to get the exact model you want built to your preferences with a typical wait time of around 2-3 months. Explore your options with a dealer for the best results.
Grad discounts. Recent grads should be aware that the Lexus College Graduate Program offers up to a $1,000 discount. The catch is that you'll have to finance through Lexus Financial Service (LFS) to qualify. LFS also offers low rates on certified used vehicles, something we often highlight in our monthly CPO offer roundup.