It's not uncommon for car manufacturers to offer hefty new car incentives for being loyal. However, some companies offer better discounts than others. In some cases, we've found up to $3,500 in savings on select models.
Here's a look at some of the more generous loyalty offers you'll find this month when shopping for a new car or truck. The programs mentioned here are available nationally unless noted otherwise.
General Motors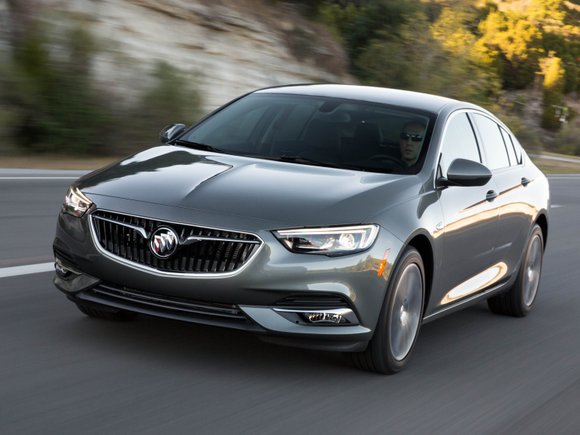 GM offers a confusing variety of incentives for staying loyal to its brands. At the moment, GM lessees can enjoy big savings on their next vehicle when choosing to purchase.
The program is called a Lease Loyalty Purchase incentive and it's worth anywhere between $1,500 and $3,500 depending on the model you're interested in.
Based on our analysis, the largest discount is $3,500 off the Buick Regal Sportback and TourX Wagon. However, even affordably-priced vehicles like the Chevy Trax are eligible for $2,500.
Having said all that, it's worth noting that discounts for leasing another GM model are often worth less. For example, the Trax features $2,500 off for buying but only $1,500 when leasing.
Cadillac offers some pretty solid discounts, like $2,000 off most of its sedans whether you're a current owner or lessee. To qualify, you'll have to be coming from a 2003-or-newer Cadillac.
Offers from GM can change month to month, so be sure to check with your dealer for the latest information.
Ford
Ford offers something called Red Carpet Lease Renewal, and it's worth anywhere between $1,000 and $1,750 on select models. Amounts vary depending on whether you're planning to buy or lease your next vehicle.
In the case of the Fusion Hybrid, current Ford lessees are eligible for $1,750 toward purchases but only $1,000 toward leases. The good news is you can combine the bonus with most other incentives.
At the moment, the model qualifies for 0% financing for 72 months with a $3,000 bonus. With the loyalty offer, the total cash amount rises to $4,750. You won't find a better deal on a hybrid right now.
Audi
Audi offers a $1,000 owner loyalty bonus on most of its lineup. To qualify, simply show proof that you own or lease any 2005-or-newer Audi model. A trade-in isn't necessary to get the incentive.
However, you will have to finance or lease your next vehicle through Audi Financial Services (AFS). Current lessees may also be able to have their last 3 payments waived when choosing models like the A3 and A4.
The waiver is referred to as a Loyalty Pull Ahead program, and usually takes the form of a targeted offer you get in the mail. Since you can combine it with the loyalty bonus, you may find it a good reason to stay with the brand.