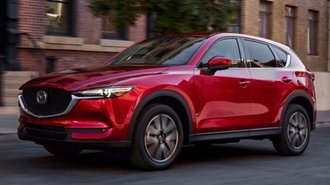 Mazda is continuing to offer 0% APR financing on just about every model in its lineup. The best financing deals are limited to just 36 months. But, if you're a current Mazda owner, you can still qualify for a loyalty discount to maximize your savings. For October, the Mazda customer loyalty discount fell to just $500 down from $750.
Mazda discontinued rebates on all models this month, for reference the best deal last month was a $1,500 cash incentive on the Mazda6 sedan The Mazda6 isn't slated to return to the lineup in 2022. The cheapest Mazda leases were on the sporty Mazda3 Hatchback, but Mazda isn't currently advertising any lease deals on it.
Offers from Mazda vary by region and end November 1. Examples below are for Los Angeles. We update this page each month based on the latest incentives, so be sure to check back for changes.
Explore the full Mazda lineup »
Must-Know Advice For Mazda Buyers
Premium focus. The latest Mazdas have set a high standard as far as fit & finish. However, prices have risen as a result. For example, the MSRP of a Mazda3 hatchback with manual transmission rose to over $28,000 with the car's last redesign. A new turbocharged variant will exceed $30,000.
Sportier models are now available. Mazda is adding turbo power to an increasing number of models. In addition to the 2021 Mazda3, the popular CX-30 will get one as well. For some buyers, this could create a really good reason to wait rather than buy now. Mazda is also dropping FWD on its SUV models, only offering them in AWD.
Offers vary by region. Mazda offers tend to feature a nice variety of cashback, finance, and lease deals. That said, rebates are not on par with competitors like Ford and Hyundai. The best lease prices are usually in major metro areas like Los Angeles and New York. In contrast, other cities feature better incentives for buying.
Finding the lowest prices. Like Toyota and Honda, Mazda forbids dealers from advertising below invoice price because of a rule called MAAP (Minimum Allowable Advertised Price). Dealers can still sell at whatever price they want, but you'll have to reach out to one in order to get the best price.
Fewer incentives than competitors. Rebates for any given model rarely go above $2,000, so don't expect to see a big "20% off" sale like Chevy or 0% financing for 66 months like Kia. Mazda does offer decent financing incentives that can often be a better value than rebates, which aren't currently available.
Loyalty discounts vary. Mazda tends to offer a $750 loyalty discount, but it has dropped to $500 for the first time ever. You don't have to trade in your current vehicle, and the offer can be transferred to members of the same household. The fact that you can stack the offer with other incentives makes this a pretty good deal.
Holiday deals. Thinking of buying around July Fourth, Labor Day, or Memorial Day? Mazda sometimes introduces holiday bonuses worth up to $1,000 and perks like "No Payments For 90 Days" on select models. However, vehicles like the MX-5 Miata rarely see cash incentives or even promotional lease offers.
Used car deals. Looking to buy a used car or SUV? The Mazda Certified Used Vehicle Program offers the savings of a used car without having to sacrifice a warranty. In some cases, you can even get access to special rates and offers to waive your first month's payment. Check our monthly CPO deal coverage for the latest offers.