We've found 12 brands offering Memorial Day car deals worth knowing about. Our continuously-updated coverage has uncovered deals like 0% APR for 72 months PLUS cashback, holiday bonus cash, and even discounts you won't see advertised.
One of the challenges consumers face is telling the difference between run-of-the-mill offers and deals that reward you for buying around holidays. That's why we've decided to showcase actual holiday deals, some of which you won't hear about anywhere else.
Offers listed here are available nationally unless noted otherwise. For more great deals, be sure to check out our top picks for the best leases and cashback incentives on new cars, trucks, and SUVs.
Updated 4:23 pm
Volkswagen Memorial Day Bonus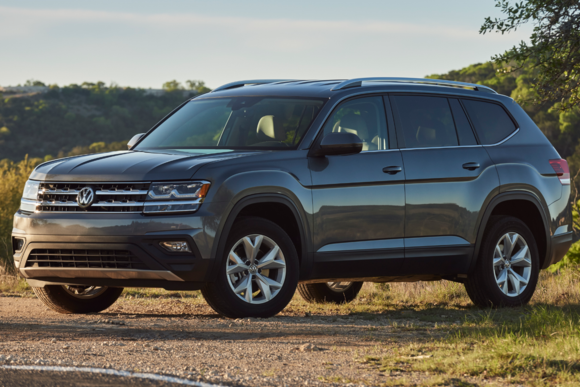 Starting May 14, VW is offering Memorial Day Bonuses worth up to $1,000 that you can combine with other incentives for buying & leasing. However, amounts vary by trim and favor higher-trim versions of the V6.
No other VW model appears to offer any advantage for the holiday.
Big discounts on the Atlas are largely being fueled by unadvertised incentives. Nationally, VW is giving dealers $1,500 in dealer cash on all Atlas models. On the West Coast, you'll find up to an additional $1,000 available for $2,500 in combined savings.
The Memorial Day Bonus is available nationally and is worth $1,000 on the SEL, $750 on the SE, and $500 on the entry-level S. If you can find a dealer willing to pass along every offer, that's $3,500 in potential savings on SEL styles, the most we've seen to date.
If you prefer to lease, be sure to ask your dealer about the brand's Sign & Drive promotions. Unlike traditional zero-down leases, the deal covers your first payment and can be a great opportunity to save. Offers end May 31.
Nissan Memorial Day Bonuses
Through May 31, Nissan is offering holiday bonuses worth up to $1,500 on select models. Deals vary by region, but here's an overview of what to expect.
As far as passenger cars, the 2019 LEAF benefits from an extra $500 in savings in the Northeast, Northwest and Western U.S. The 2019 Maxima gets an additional $500, but only in the Northeast and Midwest.
SUVs feature a more distinct advantage. Nationally, you'll find an extra $750-$1,250 on 2019 Muranos (the largest savings is on SL & Platinum styles). 2019 Pathfinders are eligible for an extra $500. The 2019 Kicks gets a $500 bonus in most parts of the country.
Trucks offer some rare advantages this year. 2019 Frontiers get a $500 bonus in most regions except the West Coast. The 2019 Titan features a larger advantage worth $1,500 in the Southeast, Central U.S. and Mountain states.
Here are our favorite deals.
Here in California, Nissan is advertising the Murano with "no payments for 90 days" and "no down payment." In the case of the SL trim, you can now combine 0% financing for 36 months plus $3,750 in cash incentives. Your other option is to take $4,500 in rebates.
Looking to lease? This month's featured deal is on the Murano S at just $279 for 36 months with $2,649 at signing when including a $750 holiday bonus. That comes out to an effective cost of $353/month, making the Murano just $12 more expensive than the 2019 Kicks SV ($341) despite a nearly $11,000 difference in MSRP.
Acura Flex Cash Incentives
On May 17, Acura introduced up to $1,000 in Flex Cash on the 2019 TLX and MDX. You won't see it advertised because it's a manufacturer-to-dealer incentive meant to help improve prices when financing or leasing through Acura Financial Services.
Acura isn't advertising its best deals on the MDX. While the above deal is the featured lease, it doesn't include a $1,000 conquest bonus available when coming from a 2009 or newer luxury brand. It also doesn't include the new $1,000 Flex Cash incentive, which is set to end May 31.
Based on our analysis, offers on the MDX heavily favor leasing rather than buying, particularly when choosing a well-equipped style. We recommend shopping around to find a dealer with aggressive pricing that's able to pass along every available incentive.
View all top Acura incentives »
Toyota Memorial Day Sale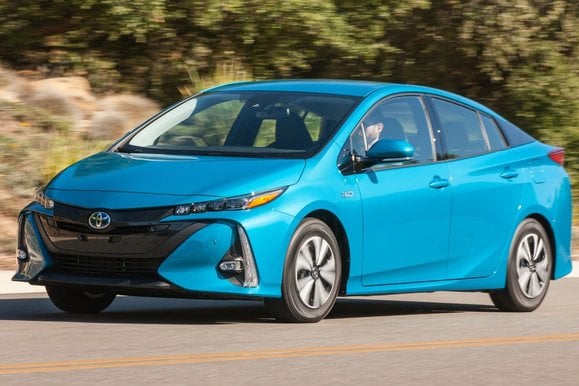 Toyota is offering Memorial Day Deals in select regions. However, the advantage is considerably less attractive compared to past holidays.
Here's what we know.
San Francisco Bay Area (5/22-5/31) - The 2019 Camry, Prius, and Prius Prime are now eligible for 0% financing for 60 months. Earlier this month, the best deal on the Camry was 1.9% APR, while the Prius and Prime featured 0.9% financing.
On a $25,000 Camry, this equates to a $1,226 advantage in estimated interest costs over the course of a 5-year loan.
New York (5/24-5/31) - $750 Memorial Day Lease Bonus Cash on 2020 Corolla (gas), $500 on 2019 Camry (gas).
Explore current Toyota models »
Chevy Memorial Day Sale
On May 14, Chevy introduced 0% financing for 72 months on the 2019 Tahoe & Suburban. We consider this a pretty good deal considering there were no such offers in April on these models and Chevy canceled similar incentives across most of its lineup earlier this month.
The all-new Silverado also benefits from 0% APR for 72 months, but our analysis finds most competitors are offering similar incentives for Memorial Day and you may be able to save more money by taking other discounts instead.
No other models appear to offer any major advantage right now, although competitive dealers may be able to use up to $2,000 in unadvertised incentives to help get you a better deal.
Most new car deals tend to favor rebates over financing, but that may not be the case with the Tahoe.
Apart from the featured offer, the other option Chevy is advertising is a $3,000 cash allowance, which includes a $1,500 bonus you can only get when financing with GM Financial. Well-qualified buyers may come out ahead by taking 0% financing. Here's why.
On a $55,000 Chevy Tahoe LT, the total cost of a 5-year loan at 5% would come out to $58,878 before taxes & fees. With the 0% deal, it'd be $55,000. That's a difference of over $3,800. Be sure to explore all your options with your local dealer. Offers end June 3.
Mazda Memorial Day Bonuses
Mazda started rolling out Memorial Day incentives on May 16. Offers vary by region but here's what we know.
Gulf States (5/16 - 6/03): Buyers get a $1,000 APR bonus on the 2018 Mazda6 and 2019 CX-9. The 2019 CX-5 features a smaller amount worth $750. This is an APR Bonus meant to be combined with promotional financing.
Midwest (5/23 - 5/27): Mazda is offering a $500 Memorial Day Bonus on just about every model except the redesigned Mazda3. Since it's a bonus, you can stack it with other offers for buying & leasing.
Southeast (5/17 - 6/03): Offers appear to emphasize the brand's SUVs. Mazda is offering $500 Memorial Day Customer Cash on the CX-3, CX-5, and CX-9. This is a rebate that can't be combined with promotional finance and lease incentives.
West Coast (5/17 - 6/03): Mazda has introduced Sign & Drive leases on nearly every model except the Miata. However, the advantage is minor here in LA. The 2019 CX-5 Sport is now listed at $298 for 36 months with $0 at signing. Previously, it was $235 for 36 months with $2,489 at signing, or $304/month.
Northeast: No information yet, but stay tuned.
RAM Memorial Day Sale
On May 21, RAM introduced 0% financing for 72 months on the all-new RAM 1500. The catch is that the only versions eligible are the Tradesman Quad and Crew Cabs through June 3. While we think this is a great deal on paper, shoppers should compare offers carefully.
As is often the case with trucks, cashback incentives tend to offer greater savings. However, RAM doesn't make it easy to compare discounts. For example, the automaker is advertising $15,900 in "total value," an amount that includes an estimated dealer discount.
Based on our analysis, truck buyers can now find 0% financing from most major truck brands. Whether it's the Chevy Silverado, GMC Sierra, or Ford F-150, you can now find 0% APR for 72 months as part of this year's Memorial Day sales events.
Learn more about the RAM 1500 »
Honda Memorial Day Rate Cut
Extended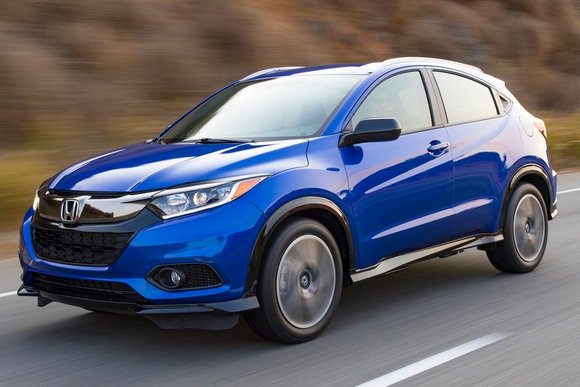 On May 21, Honda cut financing rates on the 2019 Civic and HR-V. No other model offers an advantage for Memorial Day.
Both vehicles now feature 1.9% APR for 36 months, or 2.9% for 60. That equates to a 1% rate cut in most parts of the country. On a $23,000 vehicle, that translates to an advantage of $617 in savings over a 5-year loan.
The offer was originally set to end May 27 but was extended through June 3.
Considering buying used? Through May 31, Honda is offering 2.49% APR for 60 months on factory-certified Civics, Accords, and CR-Vs. In the case of the CR-V, this is actually a better rate than the Honda is offering when buying new.
Explore other top Honda deals »
Hyundai/Genesis Double Military Bonus
On May 17, Hyundai and its premium Genesis brand will double their military discount to $1,000. The promotion will run through June 3. There are some outstanding deals if you know where to look. Apart from 0% APR for 72 months on most Hyundai SUVs, the new G70 sport sedan benefits from a big cut in payment.
Hyundai has reintroduced 0% financing after months of lackluster deals. Although factory incentives generally tend to favor rebates, this is one of the few instances in which you'll probably come out ahead by taking zero-interest APR.
On a $22,000 Kona SE, a 6-year loan at 0% would cost $22,000 before taxes & fees. This month's rebate is only worth $750, which means a traditional 5-year loan at 5% would cost $24,060. That's an over-$2,000 reason to finance.
According to our analysis, the Genesis G70 benefits from a $40/month cut in payment, making this the best lease we've seen to date. If you're coming from a competitor, you may be eligible for a $1,000 conquest bonus that can knock the amount due at signing down to $2,699.
Ford/Lincoln Memorial Day Sale
Updated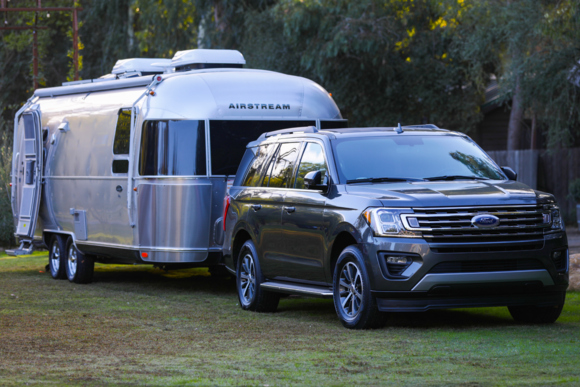 Starting May 15, Ford & Lincoln are offering "Military Appreciation Bonus Cash" on most of their lineups. Based on our analysis, members of the military can now save between $750 and $1,000 beyond what they would get normally. The incentive can be stacked with most offers for buying & leasing.
Regionally, those in Los Angeles can enjoy a $1,000 Memorial Day Trade-In Assistance Bonus on the 2019 Ford F-150. Through June 2, you can also find holiday lease discounts worth $500 more than what Ford offered earlier this month on the 2019 Escape, Edge, Flex, and Explorer.
In the case of the Flex SEL, the automaker is advertising an unbelievable $219/month lease for 36 months with $999 at signing when trade-in a 1995 or newer vehicle. That's the same deal the brand is offering on the much smaller Escape.
Buick Memorial Day Sale
Starting May 14, Buick is now offering 0% financing for 72 months plus a $500 bonus on most of its lineup. The Enclave is an exception, with 0% APR limited to 60 months (you still get the extra $500). Previously, there was no cash incentive, meaning the latest offers have a slight advantage compared to earlier this month.
Having said that, we think consumers may experience greater savings with Buick's other offers. Most models currently feature 16% off MSRP, although one of the catches is that you have to finance through GM Financial (if you don't, the discount drops to 14%). The Encore offers up to 19% off for those who qualify.
The Encore features up to 19% off MSRP right now, but you'll have to jump through a few hoops. First, there's a 14% discount available to everyone. If you're coming from a non-GM vehicle, you can get a 3% bonus. Finally, there's an extra 2% for financing with GM Financial. On a loaded vehicle, that's potentially worth over $6,000.
Mitsubishi Memorial Day Bonus
Through May 31, Mitsubishi is offering a $750 holiday bonus on the Eclipse Cross. The automaker has also extended 0% financing for 60 months on the Outlander Sport (previously limited to 48 months). In the Northeast, you'll also find an extra $750 off the larger Outlander.
As usual, all models are also eligible for a $500 military discount that can be combined with rebates, leases, and promotional financing. No other model in the lineup features any real advantage for Memorial Day.
It's not every day that you can take 0% financing plus a cash incentive. This month, you can do just that on any version of the Outlander Sport. Your other choice is a $2,000 rebate. Here, we think shoppers eligible for the low rate will probably come out ahead.
On a $22,000 vehicle, your cost with the rebate would be $22,646, assuming a 5-year loan at 5%. With the featured 0% deal, it'd be $21,000. That's an over $1,600 advantage in favor of interest-free financing.
This month's holiday bonus can be combined with 1.9% APR for 60 months. Your other option is $1,750 in combined rebates.
On a $25,000 vehicle, odds are you'll have more money by taking the financing. With the rebates, the total cost of a 5-year loan at 5% would be $26,325. With Mitsubishi's finance offer, it'd be $25,439.
All Top Memorial Day Car Deals
Updated 5/28 4:23 pm
Manufacturer
Offer Description
Best Deal
Volkswagen
Unadvertised Memorial Day discounts on Atlas
2019 Atlas SEL: Up to $3,500 off MSRP

Ends 5/31

Nissan
$500-$1,500 Memorial Day Bonus on select models
2019 Murano SL: 0% Financing + $3,750 Bonus Cash

Ends 5/31

Acura
Unadvertised Flex Cash on TLX, MDX
2019 MDX: Up to $1,000 Dealer Flex Cash

Ends 5/31

Toyota
0% APR on select models
2019 Camry: 0% APR for 60 Months

Ends 5/31

Chevrolet
0% APR on select models
2019 Tahoe: 0% APR for 72 Months

Ends 6/03

Mazda
$500-$1,000 Memorial Day Bonus, Sign & Drive Leases
2019 CX-9: Extra $1,000 when financing

Ends 6/03

RAM
72-month APR deal on all-new RAM
2019 RAM 1500: 0% APR for 72 Months

Ends 6/03

Honda
Financing rates cut on Civic, HR-V
2019 HR-V: 1.9% APR for 36 Months

Ends 6/03

Hyundai/Genesis
Military Bonus doubled to $1,000
2019 Genesis G70: $319/Month Lease + Up to $2,000 in bonuses

Ends 6/03

Ford/Lincoln
$750-$1,000 Military Appreciation Bonus
2019 Expedition: 0% APR + $3,250 Cash + $1,500 Military Bonus

Ends 5/31

Buick
0% APR + Bonus Cash or 16% Off most models
2019 Encore: 0% APR for 72 Months + $500 or 16% Off MSRP

Ends 6/03

Mitsubishi
Up To $750 Holiday Bonus Cash
2019 Outlander Sport: 0% APR for 60 months + $1,000 Bonus

Ends 5/31