We've found 10 brands offering Memorial Day car deals worth getting excited about. We're updating this page with the latest holiday car sales as they're announced, so check back frequently.
This year, you'll find financing rates as low as 0% APR, special incentives worth as much as $7,320 and cheaper lease deals. We've even found unadvertised discounts worth up to $6,500.
Offers are listed in order of awesomeness and are available nationally unless noted otherwise.
For more great deals, check out our picks for the best May leases and cashback offers.
Updated 7:52 am May 18
Unadvertised Infiniti Offers

Added 5/10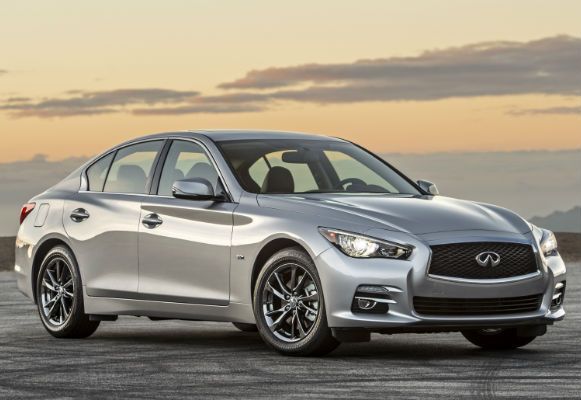 Starting May 10, unadvertised bulletins show Infiniti has doubled factory-to-dealer incentives on the Q50 sedan in some parts of the country. Here's an example in Los Angeles available through May 31.
Infiniti is now offering up to $6,500 in dealer cash on Red Sport versions of the Q50. Most other styles, including the Q50 Hybrid, are eligible for $6,000 (double the previous amount, and the most we've seen to date).
However, there are a couple of catches. First, dealers aren't obligated to pass along any of this. Second, the money is only available when buying and not leasing. As before, leases start at $279/month for the Q50 2.0T PURE.
GM Memorial Day Deals

Revised 5/17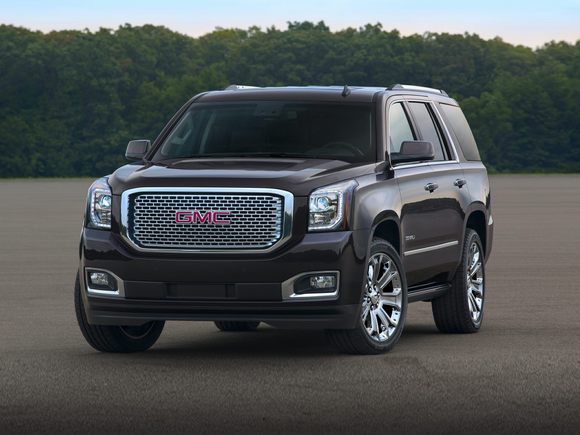 Starting May 17, GM is offering up to a $1,500 Memorial Day Purchase Bonus on the 2018 Sierra 1500 SLT Crew Cab.
A smaller $750 bonus is available on the Chevy Trax LT, Malibu LT, Silverado 1500 LT Double Cab, although the amount drops to $500 if you're leasing. None of this is particularly impressive.
Separately, GM has already extended some early-month deals originally set to expire May 14 involving up to 20% off MSRP. Here are some examples worth knowing about that are available until May 31.
GMC extended a 10% off deal on Denali trims. That's worth up to $7,320 off MSRP in the case of the Yukon XL.
Interestingly, there are zero rebates or financing offers on other versions. As before, leases start at $399/month on the more affordable Yukon SLE.
All versions of the Cruze LT are eligible for 20% off MSRP, which is worth up to $4,695 in savings.
Other styles get a choice between $2,000 cash or 0% APR for 72 months plus $1,000 cash. In this case, we think the financing deal will probably save you slightly more money.
On a $22,000 car, your total cost with the 0% deal would be $21,000 before taxes & fees. With the rebate, it would be $21,562, assuming a regular 5-year loan at 3%.
Although it's a deal you could get last month, the Equinox is currently eligible for Supplier Pricing, $750 down payment assistance plus a $2,500 conquest bonus when coming from a non-GM brand.
That's worth up to $5,000, an impressive amount that outpaces anything from competitors.
Jeep Memorial Day Bonus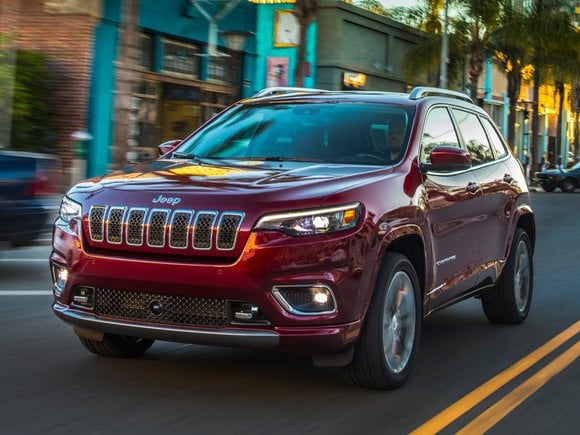 Jeep is offering a Memorial Day Bonus worth up to $1,000, but availability varies depending on where you live.
Here are some examples available in California through May 31.
This month, the Grand Cherokee Limited 4x2 is eligible for a $1,000 Memorial Day Bonus. It's the only version eligible for extra cash. With other offers, there's now up to $4,000 in potential savings.
Most versions of the 2019 Cherokee are eligible for a $500 Memorial Day Bonus. You can combine it with a $3,000 rebate plus a $500 bonus for financing at non-promotional rates.
Hyundai Double Military Coupon

Revised 5/18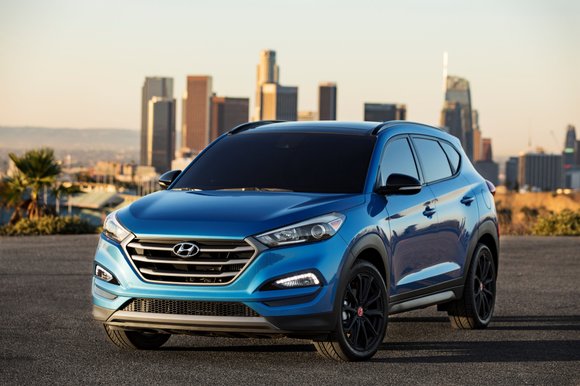 Starting May 18, Hyundai is doubling its military discount to $1,000. The offer will be available when buying or leasing and will be stackable with other promos through May 31.
On May 11, lease prices were lowered on the 2018 Tucson to undercut key competitors. Then, on May 12, a $500 Sales Event Bonus was added in Chicago on Sonatas.
We could see additional offers, so check back for updates.
Here in Los Angeles, Hyundai's latest deal is now $10/month cheaper with $200 less at signing. You can now lease one from just $209 for 36 months with $1,899 at signing.
With an effective cost of $265/month, it's now $10/month cheaper to lease than the Toyota RAV4 LE and $50/month less-expensive than the Honda CR-V LX.
In Chicago, Hyundai is offering an extra $500 off some Sonatas. The catch is that only SE and SEL versions are eligible. You can now get up to $3,000 off the SE and $3,500 off an SEL.
Although this is a deal that you could get last month, you'll be hard-pressed to find a loan offer this good elsewhere. For reference, the 72-month rate on the Corolla here in Los Angeles is 3.49%.
Not only is this one of the best deals on a fuel-efficient car, our analysis finds that it's also one of the best 0% financing offers on any small car at the moment.
Audi Financing & Lease Bonus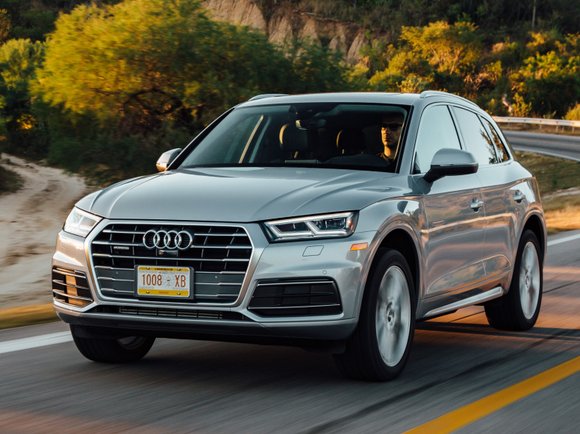 Audi isn't calling it a holiday deal, but both the A4 sedan and Q5 crossover are now eligible for a bonus through May 31 for those choosing to finance or lease their vehicle.
Most versions of the A4 are now eligible for a $2,000 bonus. If you're coming from a BMW, Lexus or Mercedes vehicle, you may be eligible for a $1,000 conquest bonus for a total of $3,000 in savings.
Audi has introduced a rare $1,000 bonus on all versions of the Q5. This is extremely unusual because of the model's popularity. Current customers can get a $1,000 loyalty bonus for $2,000 in combined savings.
Lexus Cash Incentives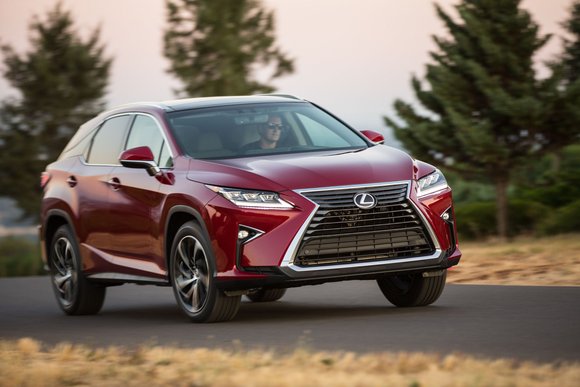 Through June 4, Lexus is once again offering cash incentives on select models. The catch is that so-called "Lexus Cash" can't be combined with low-interest financing.
That may not be that much of a sacrifice. The advertised rate is 2.9% APR for 72 months, and buyers with stellar credit may be eligible for low rates through local dealers.
Examples here are available in Western States.
Offers on the new three-row RXL have quickly ramped up following big lease price cuts last month. It's now eligible for $1,500 in Lexus Cash, double the amount of the regular 2-row model.
Or, you can lease one from just $449/month. Our analysis shows its effective lease cost is $23/month more than the regular RX despite a $4,600 difference in MSRP.
All versions of the ES are now eligible for a $2,500 rebate. That's considerably better than last month, when there were no such incentives for buying.
Ford Double Military Bonus

Revised 5/17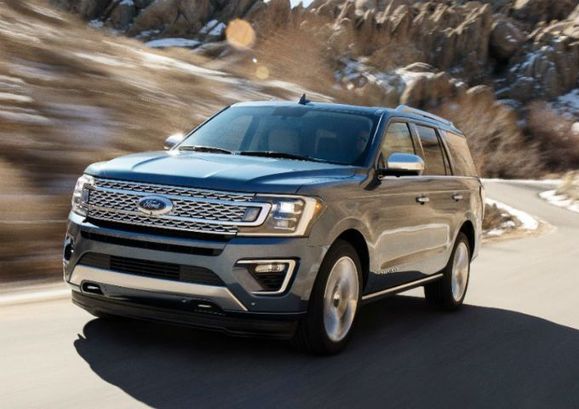 Starting May 15, Ford doubled its Military and First Responder Bonuses to $1,000 on most models. This is a regional offer available in Washington, Phoenix, Texas and the Southeast.
From May 18 to May 31, Phoenix residents get a huge lease discount on the Ford Fusion. As a result, we're now seeing a Sign & Drive lease that we rarely see outside of major holidays.
Here in California, we expect to see a $1,000 trade-in assistance bonus and $0 down leases on the Fusion and/or Escape closer to the holiday on May 28. Stay tuned for updates.
In Houston, you can now get up to $3,250 off XL and XLT styles. With the First Responder/Military Bonus, that's $4,250 in combined savings.
In Phoenix, the Fusion benefits from a surge in lease discounts to $4,900. This is a rare Sign & Drive promo that waives your first month's payment.
Lincoln Trade-In Assistance

Added 5/17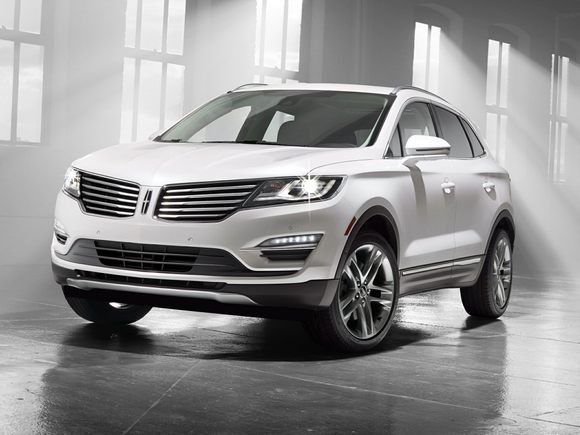 Beginning May 17, Lincoln is offering California shoppers an extra $1,000 when trading-in any 1999-or-newer vehicle.
Models eligible for the deal include the 2018 MKZ, MKZ Hybrid, MKC and MKX when buying or leasing until May 31.
The MKC is eligible for a confusing array of discounts. First, buyers get a $2,500 rebate. Next, there's a $500 conquest bonus that's available to those coming from a competitor.
If you're trading-in a vehicle, the $1,000 bonus brings your savings to $4,000. To cap things off, these offers can be combined with 0% APR financing for 60 months.
Nissan Memorial Day Bonus

Added 5/11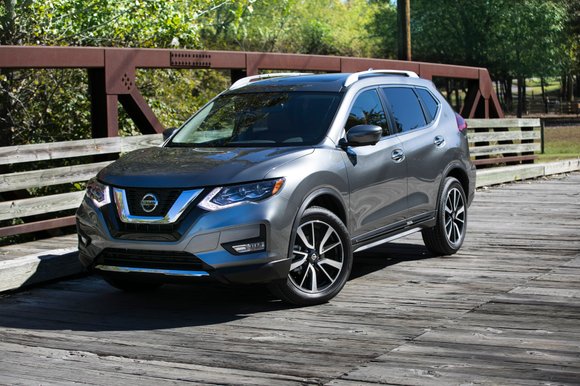 Starting May 11, Nissan is offering a $500 Memorial Day Bonus on Altimas and Rogues. These are the only models that currently offer an advantage in buying or leasing around the holiday.
Examples below are based on a Los Angeles location. Deals end May 31.
You can now lease a Rogue S from $199 for 36 months with $2,199 at signing when including the bonus, one of the best deals that we've seen to date.
Although Nissan is advertising $2,030 off MSRP when buying, the figure includes a $780 Package Discount that you can only get on Midnight Editions. Most versions offer just $1,250.
You may find it smarter to take 0% financing instead because Nissan is offering interest-free loans for 60 months plus the $500 holiday bonus.
The best deal on the Altima at the moment is 0% financing for 60 months plus the $500 Memorial Day Bonus. Believe it or not, there are no standard rebates other than the $500 bonus.
Nissan may be advertising $2,680 off MSRP, but it's full of discounts you may not be eligible for. First, it includes a $1,180 discount on Midnight Editions. Next, it includes a $1,000 loyalty bonus for current customers.
The only incentive that's actually available to everyone is the holiday bonus. Buyers may find it a no-brainer to take the 0% financing.
Other Brands
The following brands have not yet announced Memorial Day deals. However, based on previous holidays, we think the odds are good that deals will emerge soon. Check back for updates.
Kia - We sometimes see a little extra cash from Kia around holidays. Alternatively, the brand has been known to offer payment deferrals. See current offers »
Mazda - A small holiday bonus worth anywhere between $250 and $1,000 is generally a go-to tactic for Mazda in most parts of the country. Expect an announcement in the next week or two. See current offers »
Toyota - We generally see bonus cash and/or special financing rates leading up to holidays. However, offers can vary based on where you live. See current offers »
Insider Tips
Although you can still find 0% APR, the sad truth is that loan and lease rates are rising. In particular, great rates on 72-month loans are becoming harder to find.
Considering an upgrade to an SUV? Our analysis shows that it may be more affordable than you think, especially when leasing.
Certified pre-owned vehicles are sometimes eligible for special offers. This month, we've found deals from 0.9% APR. Just be sure to read the fine print — in many cases, offers are limited to 36 months.
Manufacturers sometimes offer special incentives for switching brands. This month, we found savings worth up to $4,000 that you can stack with other offers.
Electric cars and plug-in hybrids often feature remarkable deals. You may also be eligible for state and federal credits that can boost your savings even further.
$199 lease deals may sound great, but can often require hefty amounts of cash upfront. We've identified the effective cost of over 50 of this month's deals to help you find the best deals.