We're on a mission to find the best Memorial Day car & SUV deals worth knowing about for 2021. Whether you're planning to buy or lease, Memorial Day car sales can offer a great chance to save for holiday bargain hunters. However, shoppers should expect fewer deals this year especially when it comes to 0% financing.
CarsDirect will provide ongoing coverage based on the latest offers as they're announced. Perhaps now more than ever, being able to spot the best deals will be key for shoppers amid rising car prices. We're here to help with insider knowledge on ways to save on a new car or SUV ahead of this year's holiday.
Expect deals like 0% financing, holiday bonuses, and cheaper leases to continue rolling in as we approach May 31.
Updated May 18, 3:26 pm
Best Memorial Day SUV Deals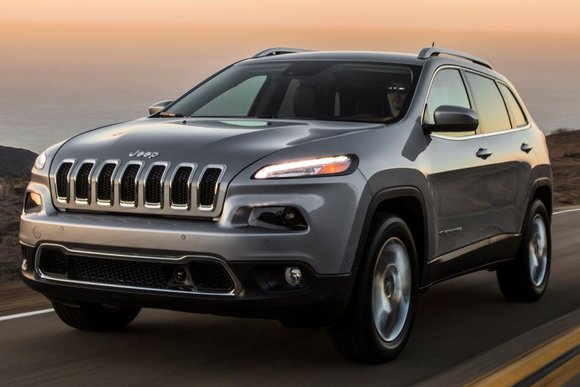 The Jeep Cherokee continues to feature one of the best APR deals on an SUV. However, a change on May 18th eliminated 0% APR for 84 months and scaled it back to just 72.
While this has lowered a buyer's purchasing power, this rock-bottom rate is way better than the Toyota RAV4, currently listed at 3.9% APR based on offers here in Southern California.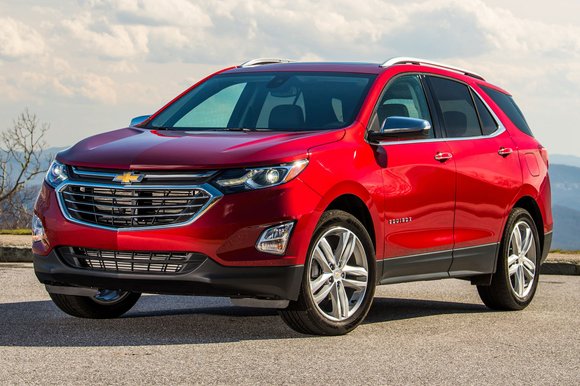 Chevy is offering a 13% discount on most versions of the 2021 Equinox. In the case of the well-equipped Premier trim, the company says that's worth up to $4,737 off MSRP. While that's actually worse than last month's 15% off promotion, it's significantly better than the meager $750 rebate you'll find on a Toyota RAV4.
Sadly, Chevy axed 0% APR, so this may be your best bet for getting a deal. Like all "percentage off" deals, the amount you save will vary based on configuration. Those looking to lease will find the Equinox LT ranks among the cheapest SUVs you can lease and only slightly more expensive than a Chevy Trailblazer.
The Buick Enclave features one of the best APR deals on an SUV with interest-free financing for 6 years plus $3,000 in GM Down Payment Assistance through June 1. That's a better deal than the Chevy Traverse, which shares the same platform but no longer offers 0% financing. Here, the Buick could be a smart upgrade.
Best Memorial Day Car Deals
As of May 18th, Kia is offering a $1,500 cash incentive when buyers trade in a 2002 or newer Kia or a competing brand. The best part is you can combine the discount with 0% APR for 60 months. This marks the best deal to date since the new Stinger arrived with a significant boost in horsepower.
The new Elantra is bigger and sportier than the previous generation. You can get a remarkably good deal on this feature-packed sedan with zero interest plus $1,000 in bonus cash. Although your alternative is $1,500 in rebates on most styles, we think financing could be the best deal for most buyers.
Through June 1, Hyundai Motor Finance is offering buyers the additional flexibility of a 90-day deferred payment option. This is a benefit you can only get when taking advantage of promotional financing. Odds are you probably won't find a deal that good on a new Honda or Toyota in the month of May.
BMW's biggest and most luxurious sedan has a surprisingly good deal. While conventional wisdom says the best deals are on outgoing models, this is a rare case in which you can score a $3,000 loyalty discount on the newest 7-Series when you choose to buy or lease by June 1.
If you're willing to shop around, you may be able to save a significant amount of money on the Mercedes-Benz C-Class Sedan. That's because the automaker is giving dealers up to a $3,000 dealer cash incentive to help lower prices through June 1.

To get the deal, you'll have to either have your own financing lined up or take out a loan through Mercedes-Benz Financial at a non-promotional rate. While this isn't a rebate, it could be your quickest ticket to great savings.
Best Memorial Day Car & SUV Sales By Brand
Ford Memorial Day Sale
0% financing plus $3,000 cash on 2020 Escapes
$1,000 trade-in assistance likely in places like California
Jeep Memorial Day Sale Updated
0% APR for 72 months on select models
Leases from $240/month
Kia Memorial Day Sale
Starting May 18, up to $1,500 trade-in cash on select models
Can combine with 0% APR for 60 months on 2022 Stinger
Mazda Memorial Day Sale
0.9% APR on most new Mazdas
Holiday bonus likely closer to the holiday on select models
Toyota Memorial Day Sale
Holiday sale TBA, stay tuned for updates
0% for 72 months + $500 on Prius Prime (California)
Is Memorial Day A Good Time To Buy A Car?
Yes, but this year is different. Like most holidays, Memorial Day has traditionally been a great time to enjoy solid promotions on a wide variety of vehicles. However, 2021 is shaping up to be a challenging time for car buyers amidst an inventory shortage that has resulted in higher prices.
This month, our analysis found that over half a dozen brands either raised interest rates, hiked lease prices, or eliminated rebates altogether. For example, Chevy is no longer offering 0% APR on any new car it sells. This can have a significant effect on your cost to buy a new car or SUV.
There's also the fact that cars are harder to find. As a result, some buyers may find it wise to buy the car they want now when they have the chance. Prefer to take your time shopping and to ask your salesperson questions? Now might be a good time to get started.
Sadly, there's a major difference compared to car sales just a year ago. For example, one of last year's best deals was 0% APR for 60 months on the Toyota RAV4. Now, the best rate is 1.9%, which translates to about $1,500 in interest spent on a $30,000 SUV.
You can sometimes find extra military discounts on cars for Memorial Day. For example, Hyundai doubled its military bonus to $1,000 a year ago. With that being said, Chevy has eliminated Supplier Pricing for military and replaced it with a $500 cash incentive.
When Do Memorial Day Car Sales Start In 2021?
It depends. Every brand is different, but we can tell you what to expect. A bulletin sent to Jeep dealers says the brand will begin advertising its Memorial Day sale on May 19th. Closer to the holiday, Ford tends to offer trade-in assistance worth up to $1,000 that can result in some of the cheapest leases.
Not every brand offers holiday sales. For example, Subaru never really offers rebates and so waiting for better deals may not be worth it. On the other hand, automakers like Honda, Acura, Toyota, and Hyundai sometimes introduce cheaper leases or bonus cash weeks before the holiday.
Can You Buy A Car For Memorial Day With Bad Credit?
Yes, there are options. While the best deals involve 0% financing for up to 84 months, your odds of getting approved for an auto loan may be a lot lower if you have a FICO score under 620. That's because subprime car loans have special requirements and may involve higher rates.
Fortunately, some brands cater to those with bad credit. You can even find deals for subprime buyers. Alternatively, CarsDirect's nationwide network of dealers can help you get financed even with bad credit whether you're looking to buy a new or used car for Memorial Day.