We're on a mission to find the best Memorial Day car deals in 2023. Whether you're planning to buy or lease a new or used car, Memorial Day car deals can offer a great chance to save. Despite an inventory shortage, we're seeing discounts worth up to $16,000 off MSRP as well as 0% APR financing on select models.
CarsDirect will provide ongoing coverage based on the latest offers as they're announced leading up to the holiday. In some cases, we'll even tell you about car and truck deals you won't hear about anywhere else. We've also uncovered ways to score military discounts on cars with double the savings for Memorial Day.
Updated on May 24th at 9:08 am
Latest Updates:
5/24: RAM 10% deal expanded to Big Horn trims
5/24: Added $2,750 F-150 rebate plus 0% financing
Memorial Day SUV Deals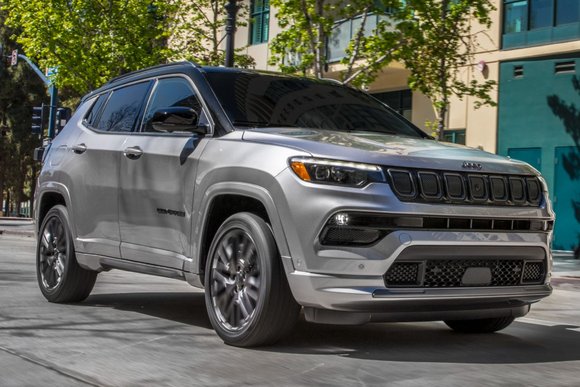 On May 23rd, Jeep introduced a 10% discount on the 2023 Compass in Mid-Atlantic states (Virginia, Pennsylvania, etc.). The new 10% off MSRP Jeep deal is available on Latitude Lux and Trailhawk trims. On a $37,000 Compass Trailhawk, we estimate that buyers can potentially save as much as $3,700 off MSRP.
As a standalone deal, the incentive can't be combined with other incentives and isn't available when leasing. In other parts of the U.S., we're seeing different incentives. Here in California, the 2023 Compass Latitude offers $2,500 in savings based on a $1,500 national rebate plus a $1,000 bonus when financing.
Separately, Jeep is offering a $500 national lease deal on the 2023 Compass. If you aren't looking to buy your next vehicle, this could be an alternative. In Southern California, Jeep's advertised lease deal on the Latitude 4x4 starts at $359 for 42 months with $3,885 due at signing when coming from a non-FCA brand.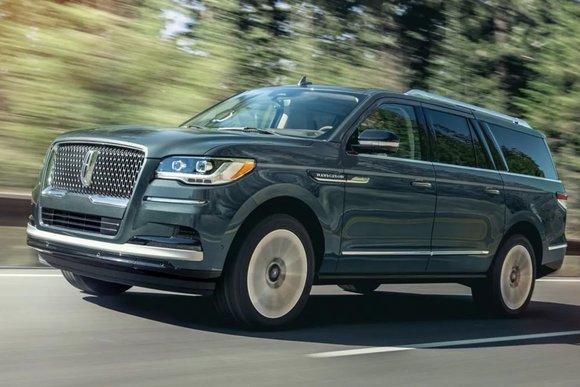 On May 19th, Lincoln began offering a $1,500 trade-in assistance bonus on the 2023 Navigator. The national incentive is limited to current Lincoln owners but represents the biggest Navigator discount we've seen to date. The offer is set to expire on July 5th in case you don't find the SUV that you want in stock.
Navigators are also eligible for interest rates as low as 1.9% APR. However, the catch is that Lincoln's lowest rates are limited to 36-month loans. Opt for a 60- or 72-month term and you'll see higher rates of 3.9% and 4.9%, respectively. Note that inventory could be very limited and a factory order may be advisable.
In the Northeast, Jeep is offering a regional deal on the 2023 Grand Cherokee L Overland 4x4 of 20% off MSRP. While no other versions of this 3-row SUV qualify for this stellar Memorial Day deal, the incentive could make an Overland model more affordable than other styles.
The Jeep Grand Cherokee L Overland 4x4 starts at about $63,000 but can surpass $70,000 with options. On a $70,000 vehicle, we estimate that a 20% discount would translate to $14,000 in savings. In some cases, we're now seeing dealers advertise over $16,000 off MSRP.
Unfortunately, we aren't seeing this 20% off Grand Cherokee deal in other parts of the country. It's also worth noting that this is a standalone incentive that can't be combined with other offers. It's also limited to retail purchases and can't be used when leasing the Grand Cherokee.
Prefer to lease? The 2023 Grand Cherokee 4xe plug-in hybrid offers up to a $12,500 lease incentive in parts of the country. Here in California, Jeep is advertising a $499-per-month lease deal on the Grand Cherokee PHEV, making this one of the best plug-in lease deals this month.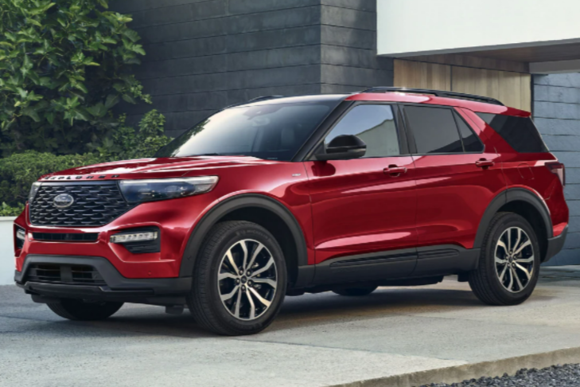 Starting on May 19th, those in the Golden State can enjoy special savings on the 2023 Ford Explorer crossover. In California, you can now get an extra $1,000 in bonus cash on Explorer XLT trims. Based on dealer incentive bulletins, it appears that it may be possible to stack the deal with other purchase incentives.
Currently, that includes interest rates from 0% APR for 36 months plus $1,000 in additional bonus cash. If correct, this could mean $2,000 in combined Memorial Day savings. Be sure to check with your local dealer to confirm your eligibility. As before, Ford is also offering an extra $1,000 off custom-ordered vehicles.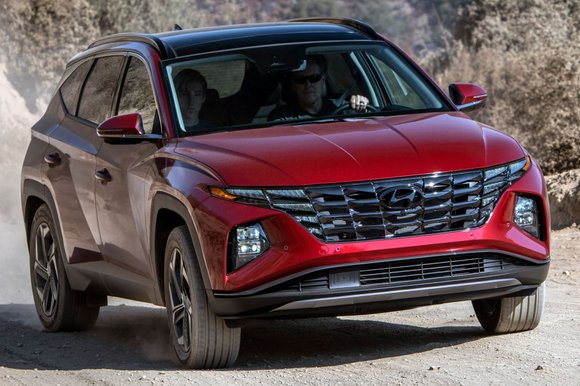 Between May 19th and the 31st, you can get an extra $500 off 2023 Hyundai Tucson Limited trims. This national incentive can be combined with other rebates as well as financing promos. That includes an offer of 0% APR financing for 48 months. No other Tucson models are eligible for this limited-time promotion.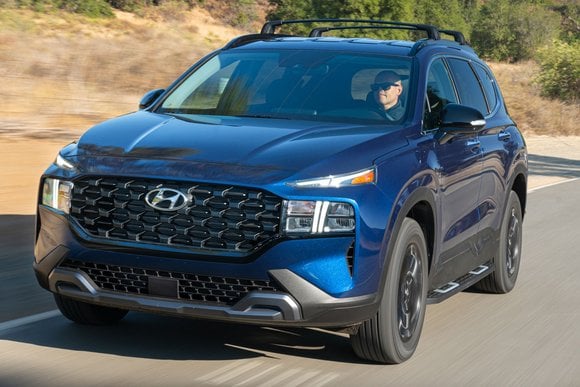 On May 19th, Hyundai began offering $1,250 in Holiday Bonus Cash on the 2023 Santa Fe. However, Hyundai's Memorial Day car sales vary by region. The best deal is in the Southern United States and is limited to the all-wheel-drive gas model.
In East and West Coast states, you can get a smaller $500 Holiday Bonus on all gas models and stack it with 0% APR financing for up to 36 months. Hyundai is also offering 48, 60, and 72-month financing at 1.9%, 2.9%, and 3.9%, respectively.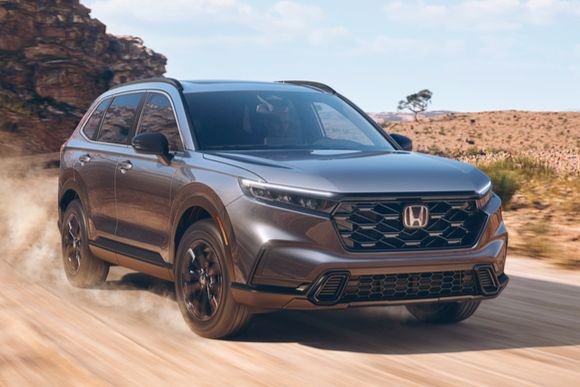 The popular Honda CR-V now offers lower interest rates when buying used instead of new. Starting on May 12th, factory-certified pre-owned CR-Vs offer 3.99% financing for up to 60 months. To help put that into perspective, Honda's best rate on new 2023 CR-Vs is currently 4.9% APR.
This is a national financing deal available on select 2018 to 2023 CPO models. Alternatively, Honda Financial has 72-month financing at 5.99% APR which may help you score a lower monthly payment. We recommend considering all your options if you're hoping to get the best deal possible.
Memorial Day Car Deals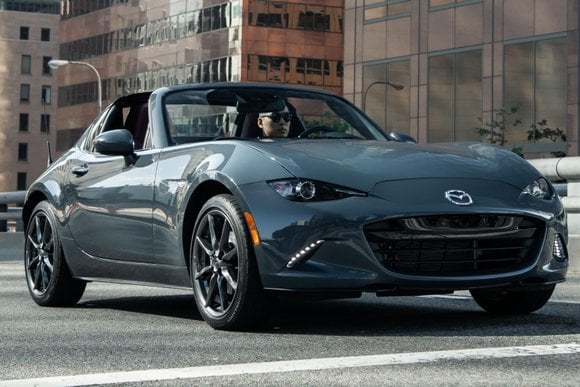 On May 20th, Mazda began offering a whopping $3,000 rebate on the 2022 Miata and Miata RF. However, the main catch is that most dealers have already sold out of the sporty car based on our analysis. We're also only seeing this $3,000 Miata rebate on the West Coast, further limiting your ability to score this amazing deal.
You're more likely to find a 2023 MX-5 Miata in stock at this point. Here, we're seeing a choice between a $500 APR Cash or Lease Cash incentive (again, on the West Coast). The upside is that the $500 rebate deal can be stacked with 0.9% APR financing for 36 months based on Mazda deals available through May 31st.
If you or something in your household is a member of the military, Mazda is offering $500 in Military Appreciation Bonus Cash in areas of the Northeast such as Baltimore, Richmond, Roanoke, and Washington D.C. We recommend checking with your local Mazda dealers for the latest Miata deals available near you.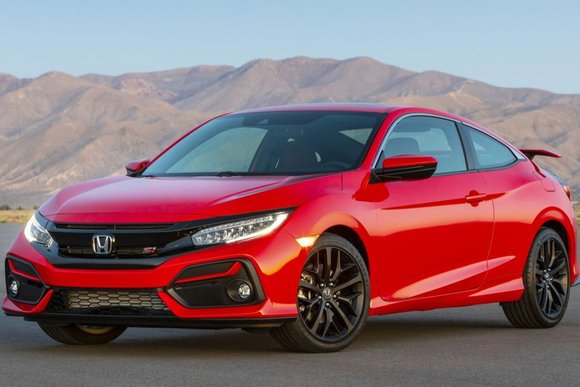 Honda launched a national used car deal on May 12th offering 3.99% APR on factory-certified Civic models. 2018 through 2023 CPO Civic models are eligible for the deal. That's actually a full percentage point lower than the 4.9% interest rate that you'll find when buying new instead of used.
Memorial Day Truck Deals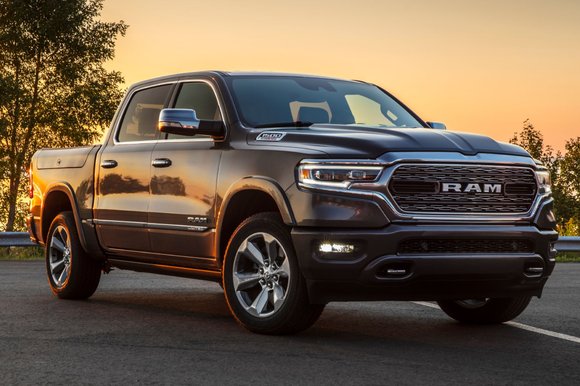 For a limited time, you can get a whopping 10% off MSRP on the popular 2023 RAM 1500. Earlier this month, only the Laramie Crew Cab was eligible for the promo. However, on May 24th, RAM expanded the deal to include Quad Cab and Crew Cab versions of the Big Horn and Lone Star trims.
Curiously, the updated RAM 10% off MSRP deal is limited to V6 versions of the Big Horn and Lone Star pickups. While this is a standalone deal that can't be combined with other rebates or promotional financing, it can be stacked with additional dealer discounts through May 31st.
Given that loaded Laramie trucks can reach as much as $80,000 with optional equipment, this could translate to an $8,000 discount. We're already seeing dealers advertise the 10% off MSRP deal in addition to nearly $7,000 in extra savings. You won't find a bigger discount on a truck.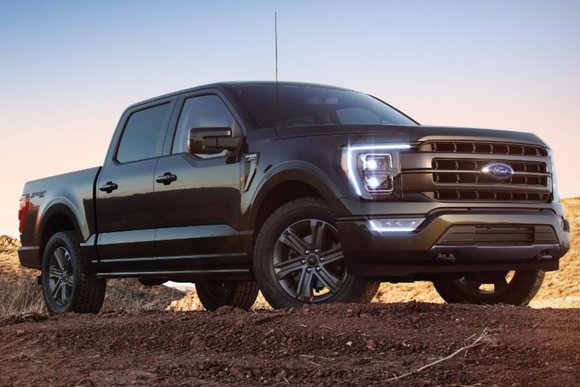 On May 24th, Ford began offering $750 in Memorial Day Retail Bonus Cash on the 2023 F-150. Ford deals vary by region, and the Memorial Day truck deal in question is available in Dallas, Houston, Kansas City, Memphis, and surrounding areas on all F-150 XL and XLT trims.
In Dallas, this F-150 Memorial Day sale can be combined with 0% APR for 36 months plus $1,000 Customer Cash. If you don't see the truck you want in stock, Ford is offering $1,000 in Retail Order Bonus Cash. That's $2,750 plus 0% financing on one of the most popular trucks.
Memorial Day EV Deals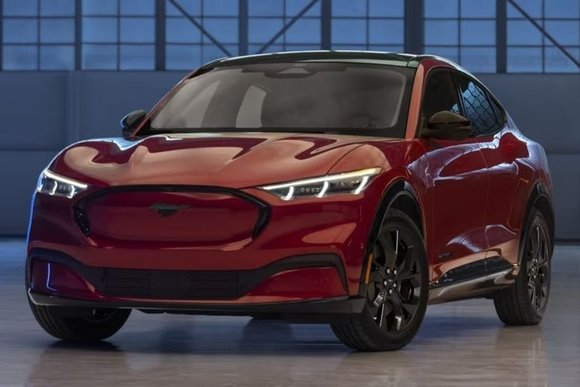 On May 12th, Ford began offering a $1,000 Military Appreciation Exclusive Cash Reward in some parts of the country. In North Florida areas like Orlando, our analysis found that even the wildly popular 2023 Mustang Mach-E is eligible for the promo through May 25th.
We're seeing the same deal in the state of Washington through July 5th. Ford shoppers should be aware that most of the brand's 2023 lineup is eligible for the deal but that offers do vary by region. Mustang Mach-E inventory may also be extremely limited due to high demand.
Ford's military discount is available to both active and retired members of the U.S. military, as well as veterans and spouses. It's also important to keep in mind that the Mach-E military discount can also be transferred to other household members whether you're buying or leasing.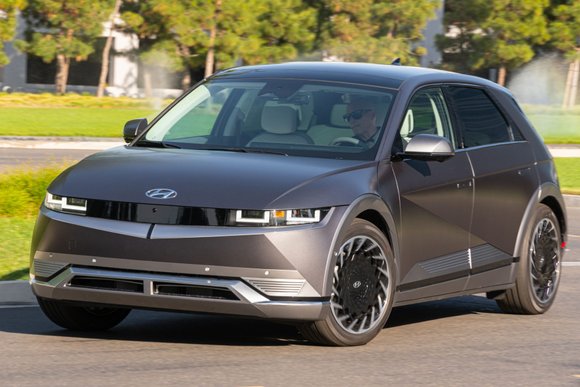 Starting on May 19th, the 2023 Hyundai IONIQ 5 EV offers a $1,000 Holiday Bonus on the West Coast, East Coast, and in the Southern U.S. SE and SEL trims are eligible for the promo through May 31st. The best part is that you can combine the deal with financing and lease promotions.
Here in California, the IONIQ5 offers up to a $5,400 lease incentive on the entry-level SE model. With the bonus, that's $6,400 in savings. Prefer to buy? Ask your dealer about leasing your EV to get the $6,400 and then buy out your lease. This could end up saving you the most money.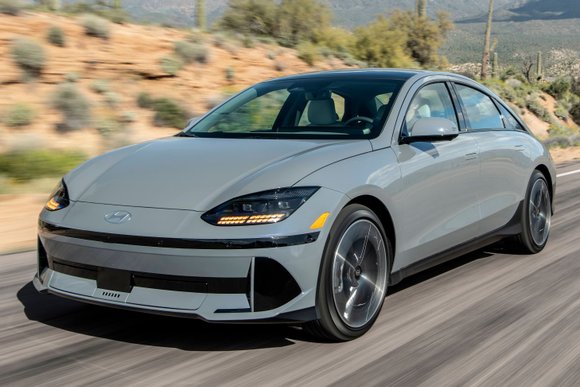 From May 19th through May 31st, Hyundai is offering its first rebate deal for buying the 2023 IONIQ 6. The new $1,000 Holiday Bonus Cash incentive can be combined with financing and lease offers for maximum savings. However, there are some significant catches worth knowing about.
First, the Memorial Day IONIQ 6 EV deal is only available on SE and SEL trims. Second, Hyundai is limiting the deal to the East and West Coasts. In the case of the IONIQ 6 SEL, you can stack the deal with up to $5,400 in lease cash for $6,400 in savings, the most to date on this all-new EV.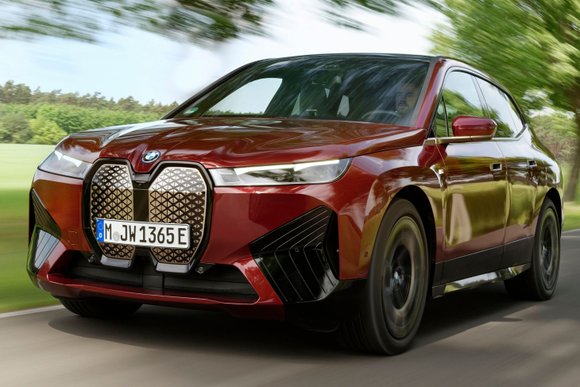 BMW is now offering lower interest rates than Tesla with a 2.99% APR deal for 60 months on the all-new iX. In the case of the BMW iX xDrive50, the German automaker is also offering a $2,000 Purchase Credit. In contrast, Tesla's lowest advertised rate is 3.99% and there is no rebate whatsoever.
The new BMW iX Purchase Credit is a national incentive only available on the xDrive50e model. That means the M60 variant is excluded, at least for now. The best part is that we're seeing the deal on both the 2023 BMW iX as well as the 2024 BMW iX. Current BMW deals are set to expire on May 31st.
Memorial Day Military Discounts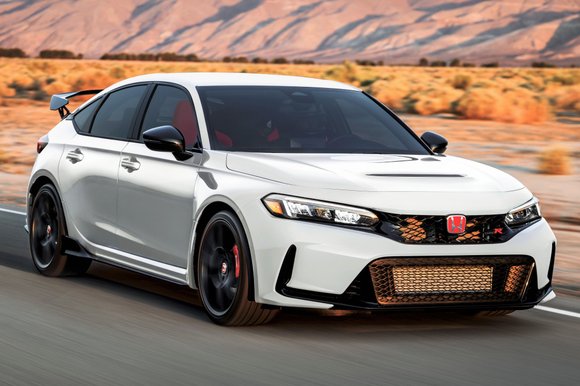 Memorial Day Military Discount: $1,000 Off Hondas
For a limited time, Honda has doubled its military discount to $1,000. According to a bulletin sent to dealers, the change took place on May 16th and will last through July 5th. After that, Honda's military discount will officially revert to $500.
Interestingly, Honda's military discount doesn't appear to have any major exclusions. As a result, you may be able to take advantage of the deal on vehicles like the family-friendly 2023 Honda Pilot and even the new Honda Civic Type R.
The Honda Military Appreciation Offer is available to U.S. military personnel, their spouses, and Gold Star family members on any 2023 or newer Honda. The catch is that you'll need to finance or lease your next car through Honda Financial.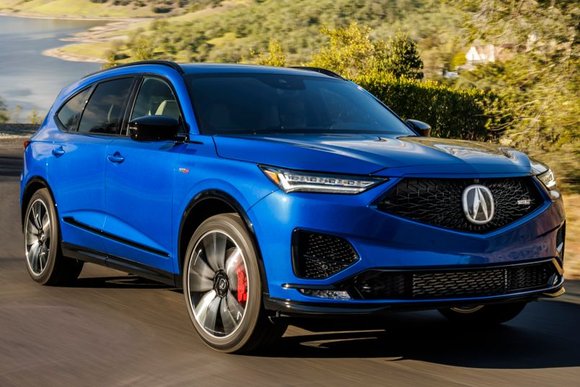 Memorial Day Military Discount: Up To $2,500 Off Acuras
On May 17th, Acura boosted its military discount to $1,000 on nearly every single model. On July 6th, the Acura Military Appreciation Offer will go back to just $750. To get the deal, you'll need to finance or lease a 2023 Acura model.
Based on a bulletin sent to dealers, the main exclusions are the Acura NSX and PMC Edition models. Since you can stack the deal with other offers, we've uncovered up to $2,500 in savings on vehicles like the Acura MDX.
For example, the 355-horsepower turbocharged 2023 Acura MDX Type S now qualifies for a $1,500 loyalty discount for returning customers (or a $1,500 conquest cash incentive for those coming from a competitive car brand).
That's $2,500 in savings on a model typically excluded from the best deals. On a budget? The 2023 Acura Integra remains ranked as one of the cheapest luxury cars to lease and also qualifies for the additional $1,000 rebate.
Is Memorial Day A Good Time To Buy A Car?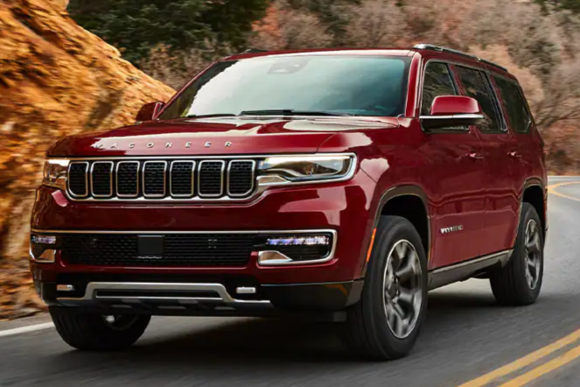 Like most holidays, Memorial Day has traditionally been a great time to enjoy special promotions on a variety of vehicles. However, 2023 remains a challenging time for car buyers amidst an inventory shortage. In many cases, consumers may find it necessary to pay MSRP, as well as markups over sticker due to high demand.
A year ago, you could score 0% APR for 72 months on the Jeep Wagoneer. Now, the best deal is 1.9% APR and only if you can manage to find a 2022 Jeep Wagoneer still left on a dealer's lot. In the case of the 2023 Wagoneer, there are no financing incentives whatsoever. That's a huge difference in potential costs.
Shopping for an EV? Changes to an important federal tax credit have reduced the incentive to buy an EV. However, a loophole can enable you to score up to a $7,500 discount when leasing rather than buying. Some car shoppers are opting to lease their car first and then buy out their lease to secure their savings.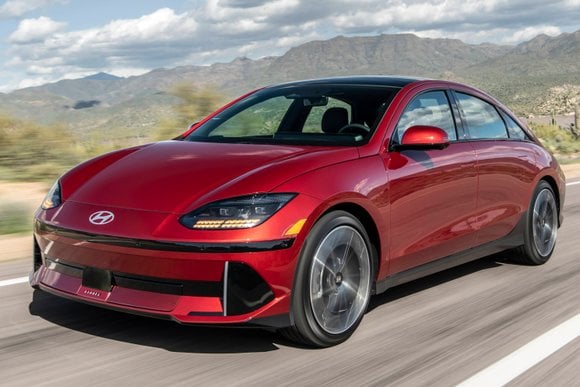 A slew of automakers have slashed EV lease prices in recent months. In some cases, we've seen price cuts worth over $100 per month on leases. With more choices than ever before, leasing a new EV or plug-in hybrid could offer a way to save a lot more money than you think and reduce your reliance on fossil fuels.
If you're an active or retired member of the armed forces, military discounts on cars can save you money, too. Some car brands even sweeten deals further by increasing their military discount for Memorial Day. The main drawback is that you'll generally need to finance or lease your car in order to get these incentives.
When Do Memorial Day Car Sales Start?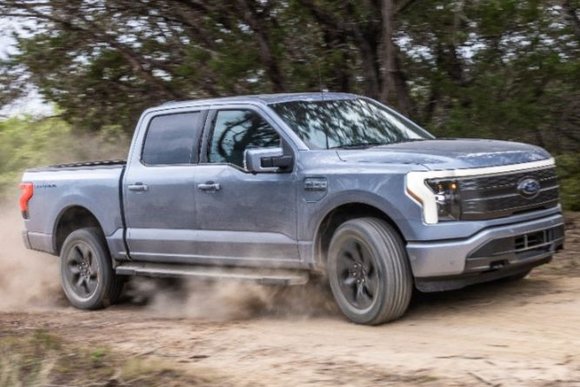 Memorial Day car sales are typically announced in the weeks leading up to the holiday. In some cases, we may only learn about these deals days before Memorial Day. These last-minute holiday car sales can save you serious money. For example, Ford typically offers $1,000 in trade-in assistance right for major holidays.
We're also seeing a number of month-long deals available when buying or leasing. In addition to tracking the most deeply-discounted cars, our analysts monitor the best 0% financing deals. While these types of car deals have become a lot harder to find, there are still ways to save if you know where to look.
An inventory shortage has wreaked havoc on the car market, resulting in significantly higher transaction prices than in past years. While there can be ways to avoid dealer markups, the fact remains that the U.S. Federal Reserve has raised interest rates multiple times as part of its strategy to fight inflation.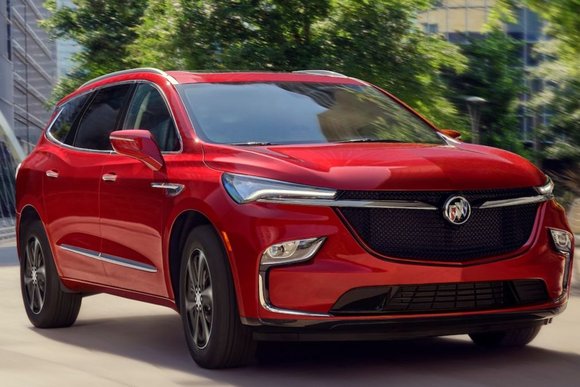 We can say, however, that not all brands offer Memorial Day car sales. Even under normal circumstances, Subaru doesn't offer rebates or financing deals around holidays. Looking for a deal? Consider focusing on brands with higher inventory levels such as Jeep, Buick, RAM, Chrysler, Dodge, and Ford.
Shopping for a Toyota, Lexus, Kia, or Honda? Memorial Day deals may be wishful thinking. These brands have some of the lowest inventory levels and we're still hearing reports of buyers waiting months to buy a car. Fortunately, some brands do offer new car price protection programs to help ease the pain.