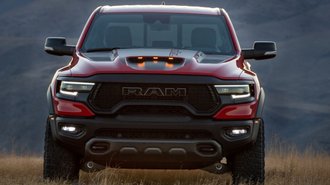 We're offering continuously updated coverage of the best Memorial Day truck deals for 2022. For buyers and lessees alike, Memorial Day truck sales can offer a great chance to save for bargain-hunters. Limited-time incentives like lease cash, trade-in assistance, and holiday bonus cash may help boost your buying power.
Unlike past Memorial Day truck sales, shoppers should expect higher prices and fewer deals as a result of a chip shortage and supply chain issues. We'll be updating this page with insider knowledge about the latest Memorial Day truck incentives and why now may be a good time to buy some models over others.
Be sure to also check out our ongoing coverage of the best Memorial Day car & SUV deals.

Top Memorial Day Truck Deals
Between May 18th and the 31st, truck shoppers in the Midwest can get $1,000 in Memorial Day Bonus Cash on the Jeep Gladiator Overland. The financing deal can be combined with other incentives for both buying and leasing, including 3.9% APR for 60 months through Chrysler Capital. Offers vary by region.
High residual values can make the Gladiator a good truck to lease. In California, the 2022 Gladiator Sport S has a featured lease deal starting at just $350 per month for 39 months with $3,870 due at signing. Dealers determine actual prices, so be sure to shop around to get the best deal possible.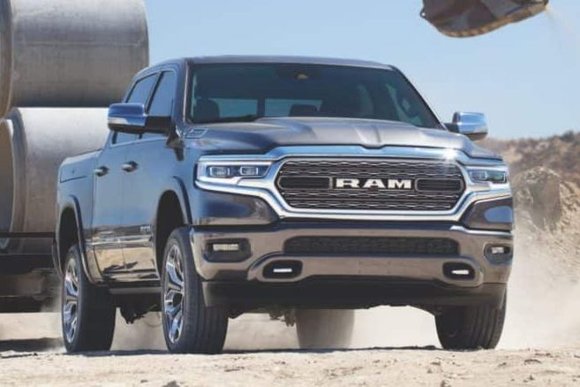 Through May 31st, the RAM 1500 has the best Memorial Day financing deal on any truck. Even though RAM deals vary depending on the trim, Big Horn and Laramie Crew Cabs offer zero-interest financing for 72 months. Now might be the time to score an outstanding offer assuming you have top-tier credit.
Interestingly, this happens to be a significantly better deal than the 2022 RAM 1500 Classic, a previous-generation pickup truck that offers interest-free financing for just 48 months. Meanwhile, the 72-month interest rate on the 2022 Ford F-150 is 4.9% APR, a huge difference in the estimated cost to buy.
On May 18th, RAM began offering $500 in Memorial Day Chrysler Capital Bonus Cash. However, the discount can't be combined with the deal listed above. The good news is that your alternative involves taking 0% financing for 60 months in order to get access to as much as $3,000 in savings.
Is Memorial Day A Good Time To Buy A Truck?
Lousy availability. Memorial Day can often be a stellar time to take advantage of truck incentives like 0% financing as well as lease deals. However, an ongoing inventory shortage has caused prices to increase in many parts of the country.

Unfortunately, trucks like the Toyota Tacoma have continued for another year to be a lot more expensive to buy. Don't expect to get any relief by buying a used truck instead of a new one. In the case of the Tacoma, you may find extremely high prices.
Good time to sell? That said, the higher equity, as a result of the diminished new truck stock, could make now a good time to sell your current truck. Just keep in mind that Memorial Day truck sales are expected to look even tighter when compared to promotions we saw last year.

Lock current rates. Fortunately, some manufacturers are offering ways to lock-in current rates if the truck you want doesn't happen to be in stock. Rules can vary depending on which brand you're planning to buy, so check with your local dealer.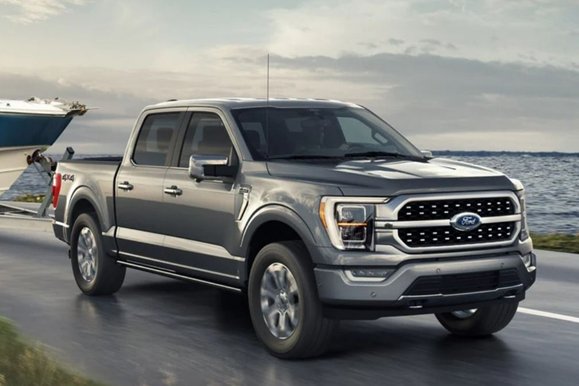 Finding the best deals. In the case of the new Ford F-150, expect to see the best deals on XL and XLT styles. Ford likes to introduce trade-in assistance cash before holidays, and there's a possibility we may see deals like this in the days ahead.
With truck shortages at most dealers, you may find it wise to snag the model you want while you still can. Supply chain issues aren't expected to be resolved anytime soon and could put a damper on things for bargain hunters.
As usual, look for fine print that limits the best truck deals to certain styles. For example, RAM's best APR deals on the RAM 1500 are generally limited to Big Horn & Lone Star models equipped with a Crew Cab.
More ways to save. In some cases, you may be able to take advantage of loyalty or conquest discounts for coming from another lease. For example, Chevy often advertises cheap leases that include bonuses for coming from another GM lease or switching brands altogether.
Explore The Cheapest Truck Leases