If you're searching for cars with the biggest discounts, look no further. We analyzed hundreds of rebates, discounts, and unadvertised new car incentives to uncover the best deals on cars, trucks, and SUVs for the month of July 2021.
More brands have been cutting incentives due to an inventory shortage. Fortunately, new car incentives still offer the chance to save up to 32% off MSRP. Offers can vary by region but promos listed here are available nationally unless noted otherwise.
SUVs With The Biggest Rebates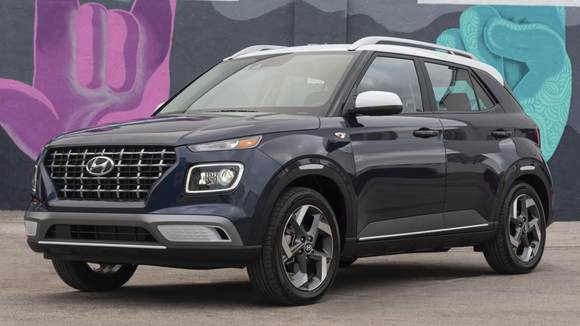 Big rebates on subcompact SUVs aren't common. Fortunately, the value-oriented Hyundai Venue offers a $1,500 cash incentive that can equate to a 7.5% discount off MSRP.
That's a big deal because models like this have razor-thin profit margins and see little to no discounting from dealers. Alternatively, the Venue is now the cheapest SUV you can lease.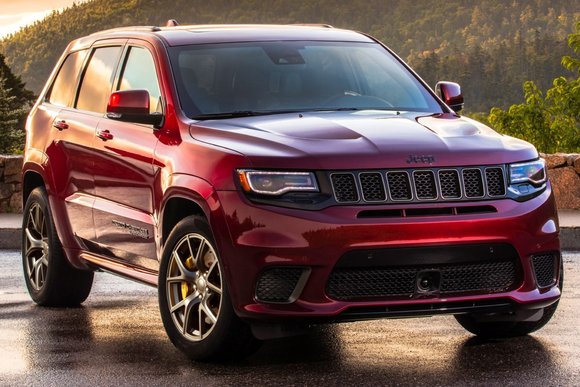 The Grand Cherokee offers up to $4,000 in savings when choosing the affordable Laredo trim. That includes a $500 bonus for financing through Chrysler Capital.
Looking for added flexibility? Financing your purchase can also get you access to No Payments For 90 Days. That's a chance to enjoy no payments till fall.
The Buick Enclave offers a $4,500 rebate on most styles this month, significantly more than other premium midsize SUVs.
The brand is also offering a $500 financing bonus, as well as a $500 loyalty discount when coming from a Buick or GMC vehicle.
That's $5,500 in savings or 12% off MSRP in the case of the Enclave Preferred. You won't find a deal that good on an Acura MDX.
Cars With The Biggest Rebates
The Toyota Prius Prime has the largest discount on a hatchback, with the added bonus of being a gas-saving plug-in hybrid. Here in Southern California, the Prime offers a $4,500 cash incentive.
Combined with plug-in rebates like the Clean Fuel Reward, the Prime may be a better deal than the standard Prius. Just be aware that the Prime is no longer eligible for the Clean Vehicle Rebate.
Audi's biggest sedan has one of the largest discounts on any car. Through August 2, the A8 offers a massive $9,000 Customer Credit, the best deal to date on this model.
Here on the West Coast, you can even get an extra $2,500 for as much as $11,500 in savings. Meanwhile, competitors like the BMW 7-Series offer no such incentives.
Alternatively, Audi Financial is offering 0.99% APR for 60 months. While that's certainly a great rate, we think most buyers will save the most money by taking the rebate.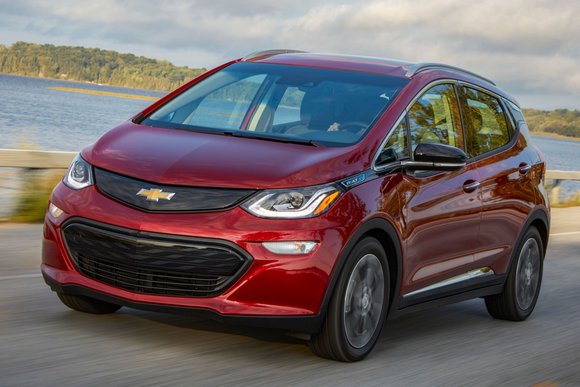 You score as much as a 32% discount on the Chevy Bolt EV if you play your cards right.
First, there's an $8,000 cash incentive available to everyone. Next, DC Fast Charge models get an extra $1,000 for $9,000 in potential savings.
Chevy is also offering a $3,000 bonus for Costco members. Altogether, that's $12,000 in savings before any applicable state plug-in rebates.
Once again, Jaguar is offering impressive savings on the F-TYPE lineup. Opting for either a V6 or V8 style can currently get you a $10,000 discount. That's quite a bit better than the $8,000 incentive available on 4-cylinder turbo models.
Trucks With The Biggest Rebates
It's getting close to impossible to get a deal on a truck these days. Fortunately, the GMC Sierra offers one of the largest sets of rebates with up to a 7.6% off MSRP in the case of the popular Sierra SLT.
First, there's a $3,000 cash incentive on Crew Cabs. Next, taking out a loan through GM Financial can get you an extra $500. Finally, there's a $250 loyalty discount for current customers.