We analyzed hundreds of new car deals to uncover the best discounts in October. In some cases, we've found savings worth up to $7,000 off MSRP. We've even found up to $6,000 in incentives you won't see advertised.
Many brands also offer 0% financing. However, deals like that generally come with the catch that you give up rebates in the process. In most cases, you'll probably save a lot more money by taking discounts instead.
Offers listed here are available nationally unless noted otherwise.
Updated 4:05 pm
Best SUV Deals This Month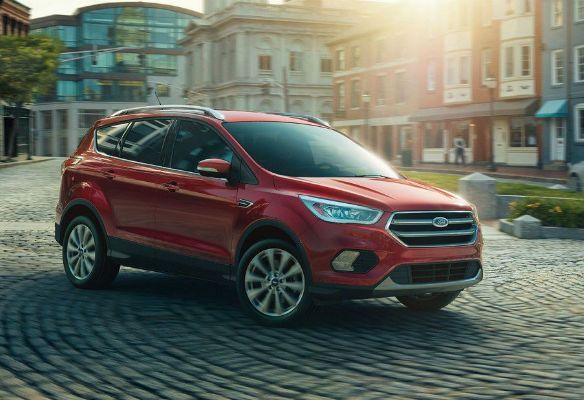 What's Hot: Once again, Ford is offering big discounts on the Escape here in California. Most versions are eligible for a $4,000 discount, but this month all-wheel drive models get a $500 bonus for a total of $4,500 in savings.
What's Not: As before, the deal in question includes a $1,500 bonus for financing through Ford Credit. If you weren't planning to take out a loan through the manufacturer, your savings will be considering less attractive.
What's Hot: Through October 31, Equinox LTs are eligible for a 16% discount off MSRP. In the case of an LT trim, that's worth as much as $4,838 in savings. You won't see a deal like that on a Honda CR-V or Toyota RAV4.
All trims are eligible, including versions with the fuel-sipping diesel engine.
What's Not: The deal in question assumes you're going to finance your purchase through GM Financial. If you don't, the discount falls to just 13%.
What's Hot: Last month, incentives on the redesigned QX50 jumped to $6,000 in cities like Los Angeles. However, you won't see the deal advertised because it's a type of incentive called dealer cash that the dealer isn't obligated to pass along.
If you're in a competitive area, expect to see particularly good prices this month if you shop around. Coming from another Infiniti? You may be eligible for a $1,000 loyalty bonus that brings your savings as high as $7,000.
What's Not: Since this is a dealer incentive, there's no guarantee you'll be able to get the full amount.
Best Car Deals This Month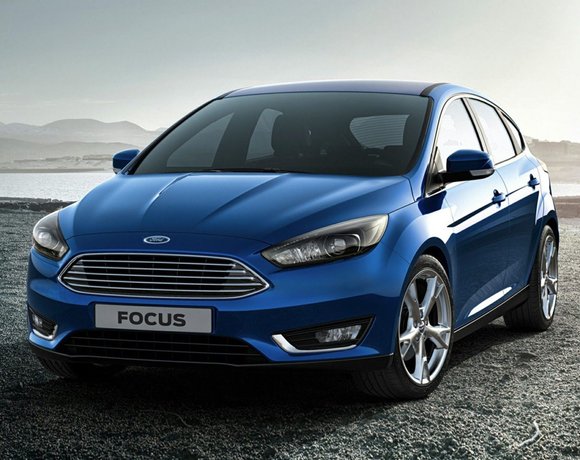 What's Hot: Most versions of the Focus are eligible for a $4,000 rebate, the same as last month. In most cases, that'll save you a ton more than taking Ford's other offer, 0% APR for 60 months plus a $1,000 bonus.
What's Not: These are regional offers in California, but we're seeing similar deals in other areas. Sadly, Ford has ended production of the Focus and has no plans for a replacement.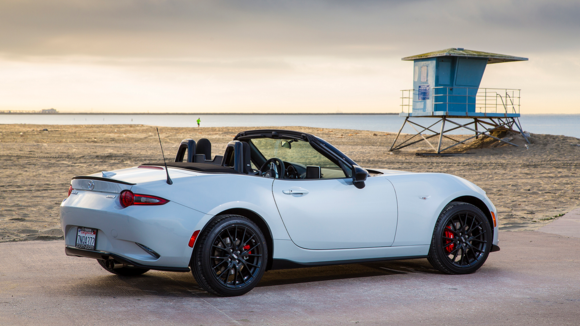 What's Hot: As before, the 2018 Miata is eligible for up to a $4,000 bonus in certain parts of the country on both the soft top and RF. Even better, this can be combined with 1.9% financing for 72 months. However, this month there's extra savings to be had.
First, Mazda has increased its loyalty discount to $750 (from $500). Next, the brand has introduced a $500 trade-in assistance bonus. Altogether, that's $5,250 in potential savings plus low-interest financing, a phenomenal deal.
What's Not: The bonus varies heavily by region. The example here is for a California location. You may also find the 2018 Miata to be hard to find now that the 2019 Miata has arrived.
For reference, the 2019 Miata doesn't have any standard rebates but is eligible for both the loyalty bonus and trade-in deal. Still, $1,250 off the latest version isn't all that bad in our view.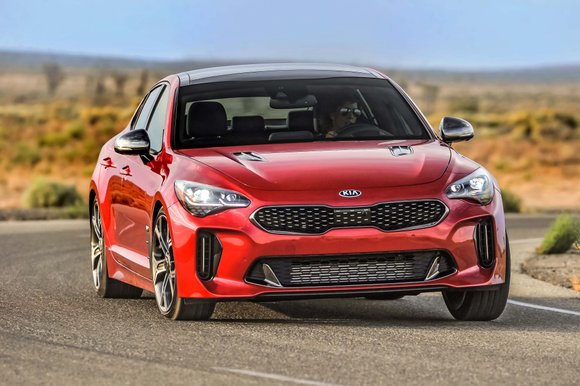 What's Hot: Kia is offering a bonus worth up to $3,000 on GT versions of the Stinger. To get it, you'll have to be a current Kia owner or coming from a list of qualifying 2012-or-newer competitors.
The deal can be stacked with 0% financing for 66 months plus a $1,000 bonus on all-wheel drive versions in select states. Altogether, that's up to $4,000 cash plus 0% financing.
Stinger deals have thus far favored leasing, so we consider now a great time to buy if you're eligible for every available offer.
What's Not: First, the $1,000 on all-wheel drive styles is only available in Southern, Southwestern and Western states. Next, the $3,000 conquest bonus only applies to GT trims (others only get $1,500).
The list of eligible vehicles is also a bit bizarre and includes not just most major luxury brands (Acura, Audi, BMW, etc.) but a number of midsize sedans, coupes and SUVs from mainstream brands.
For example, the Ford Mustang and Chevy Camaro are both eligible, but so is the Jeep Wrangler. Oddly, Honda CR-V and Accord owners can also benefit but Civic drivers cannot.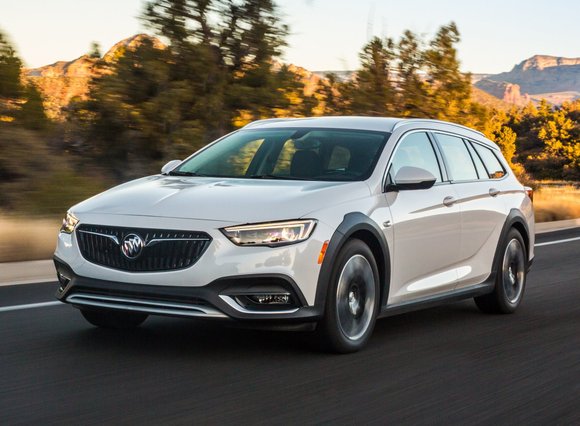 What's Hot: Buick has upped its discount on the Regal Sportback to 16% off MSRP (up from 14% last month). That's worth up to $5,859 off sticker in the case of the Essence model and the best deal we've seen to date.
What's Not: Since this is a standalone offer, it can't be combined with any other incentives. It's also intended for those looking to buy, so it can't be used when leasing.
What's Hot: You won't see it advertised, but Infiniti is giving dealers up to $6,000 in dealer cash on most versions of the Q50. Although the brand is advertising 0.9% APR for 72 months, chances are it won't save you the most money.
Discounts also make the Q50 an exceptional car to lease. For example, the 2.0T LUXE is one of our top picks for a luxury car lease, with an effective cost that's just $18/month more than a Nissan Altima S.
What's Not: These are also regional offers available in California. Since dealers have discretion on how much savings to pass on to buyers, you'll definitely want to shop around to find the best deal.
Best Truck Deals This Month
What's Hot: GM just announced a deal for Costco members involving Supplier Pricing on the redesigned Silverado. Considering popular styles like the Crew Cab feature zero rebates whatsoever, we consider this is a surprisingly good deal.
On a 2019 Silverado Trail Boss with Off-Road Package (MSRP $46,190), your savings would amount to $2,162 off sticker. Executive members will also be eligible for a $700 Costco Cash Card, while Gold Star members get one worth $300.
What's Not: You'll have to be an existing Costco member to get this deal. The number also pales in comparison to the $10,000 off MSRP that the brand is advertising on the 2018 Silverado.